As businesses grow, they become more complex. This complexity can make it difficult for people within the organization to get the help they need. To address this issue, businesses need to provide self-service mechanisms that allow people to find the information and support they need on their own. By doing so, businesses can improve efficiency and reduce the burden on their support staff. In addition, providing self-service mechanisms can help businesses build a better relationship with their customers by making it easier for them to get what they need, anywhere and anytime- right at the tip of their fingers.
Before we go any further, the fundamental question businesses must ask- why do customers need self-serve and automation? Answer is simple – to get resolution faster to their queries, no long queues and wait times, and certainly personalized recommendations that provide great experiences.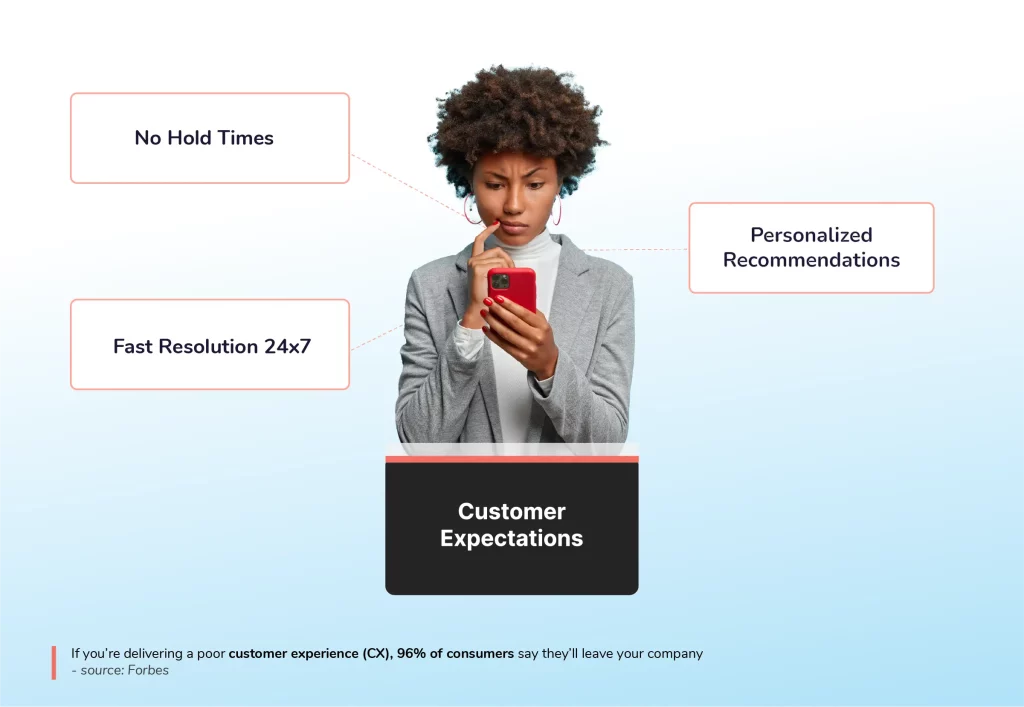 Though, how can organizations achieve transformational customer experiences at scale?
Chatbots to the rescue!!
There's no doubt that chatbots are a hot topic right now. Businesses of all sizes are looking to capitalize on the potential for improved customer service and increased engagement. Industry made a lot of promises to build chatbots that will transform CX, but what has the industry actually provided – a clunky and dumb chatbot.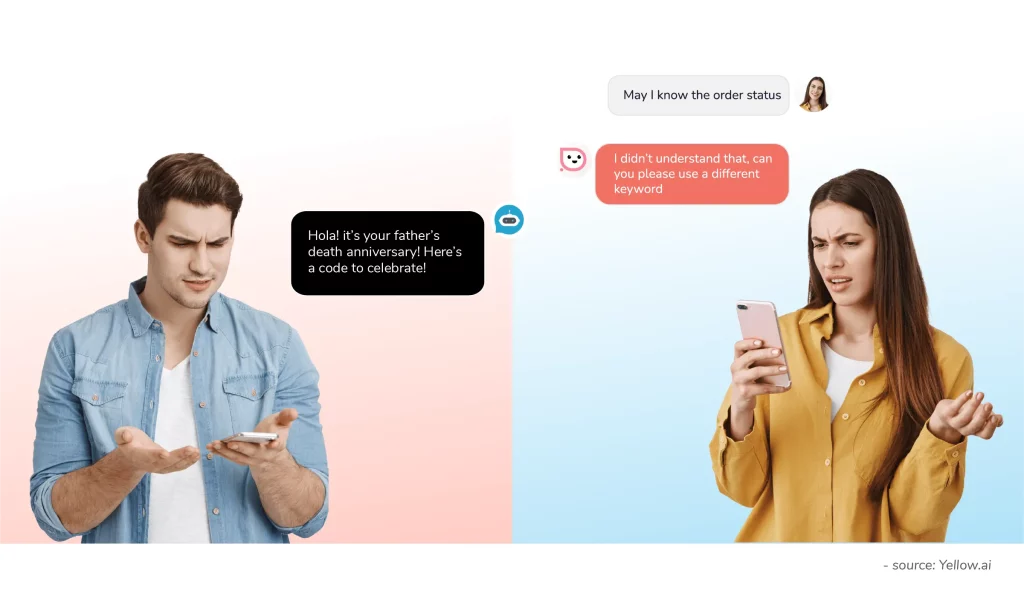 So, why do chatbots fail or are difficult to build?- "The #1 cause of failed chatbots is not taking the initiative seriously." – Forrester Research
Here are five best practices for chatbot success
We asked Forrester to share insights on this during our recent webinar- Optimizing Chatbots For Better Customer Outcomes – and here are the five best practices that were cited that can help brands build chatbots successfully.
1. Build A Winning Chatbot Team With Cross-Organization Input
Design your chatbot platform team using a hub-and-spoke model
Get user feedback early.
Work with help desk agents directly
2. Keep User Experience Your Top Priority
State what your chatbot can do — with visuals
Keep humans in the support loop
3. Don't Reinvent The Wheel
Pick tools that support your workforce's existing skills
Chatbots are hard, and first impressions are crucial — use out of the box capabilities.
Train tools using your real data
Webinar
Optimizing Chatbots For Better Customer Outcomes
Watch on-demand
4. Plan A Practical Capability Rollout
Start with 10 repeatable tasks
Reduce upfront work for humans
Prioritize continuous improvement of your capabilities
5. Measure What Really Matters —Users' Success
Measure balanced interaction success metrics
Measure perception to identify overall success.
Eliminate KPIs that discourage automation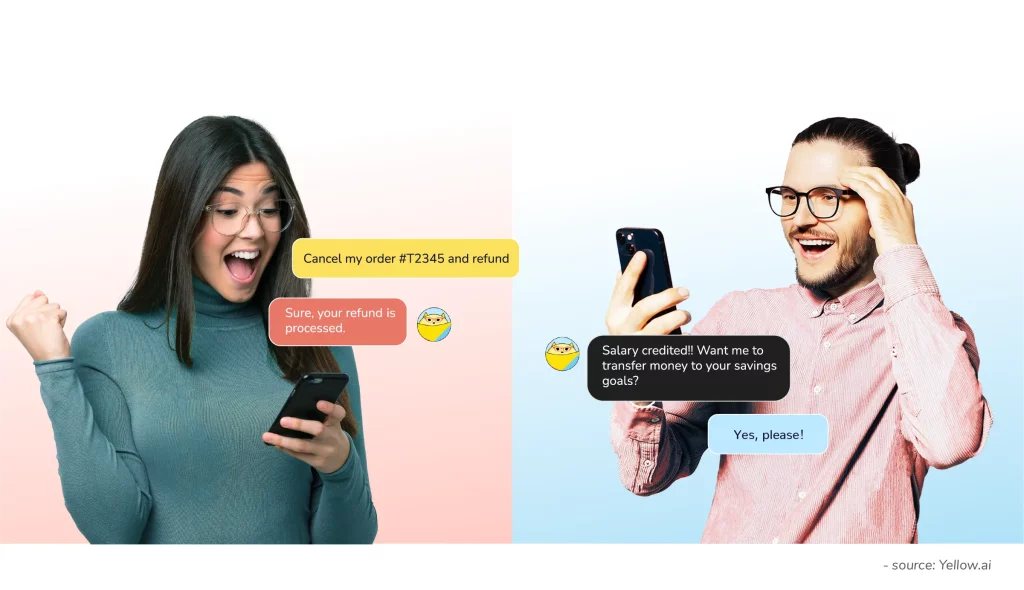 If you are looking for emotionally intelligent chatbots to offer omnichannel CX at scale