We are excited to announce a game-changing agent assist platform – INBOX! The platform that's designed to deliver a seamless experience to customer support teams with access to all communication channels through a unified user interface.
Yellow.ai's AI-powered automation first approach to handling customer support requests, live-agent handoffs and exception handling is redefining how businesses offer customer support and how customers actually receive the CSAT we've all been toying with.
Bringing the synergy between a traditional support desk and Yellow.ai's superior automation capabilities will now allow businesses and consumers to take support to a level that is well above satisfactory!
Also, what's customer support without the customer support team being happy?
Customer support agents can now use INBOX – an automation first, AI powered unified inbox, to provide enhanced customer support experience across text, voice and web channels!
How do customer support agents benefit from INBOX?
Comprehensive view of all the support tickets from all the channels in a single place
Ability to automate tasks and allow agents to respond faster
Access to "Contacts" which gives agents a complete history of the contact across channels to provide superior context for better problem solving
Auto-translate feature so that language is never a barrier between a support agent and the customer
The tools to find and resolve the right conversation so that not a single query is left out.
SLAs and escalation mechanisms to ensure that the your business keeps its promises
Ability to send proactive notifications on whatsapp and other channels, even outside 24-hour window to keep your customers in touch always
Voice and video calling abilities for a more personalised support experience
Inbox – A quick demo of the omnichannel agent assist platform
With Inbox, we're just scratching the surface of what's possible to do, going beyond support, beyond delight!
Why is INBOX the most efficient platform for your customer support teams?
Allow your sales & marketing teams to integrate new tickets from incoming emails or through website forms
Intuitive UI with agent productivity features to resolve tickets at the speed of light
Automate contact creation which gives agents infinitely more context about the past tickets of all the users. Contact history for the win!
Complex SLA and Escalation systems baked in to ensure no ticket is ever missed
All the goodness of Yellow.ai's automation capabilities through our no-code workflow builder for deep customisation
Unified helpdesk solution to monitor agents responding from web, social media and email!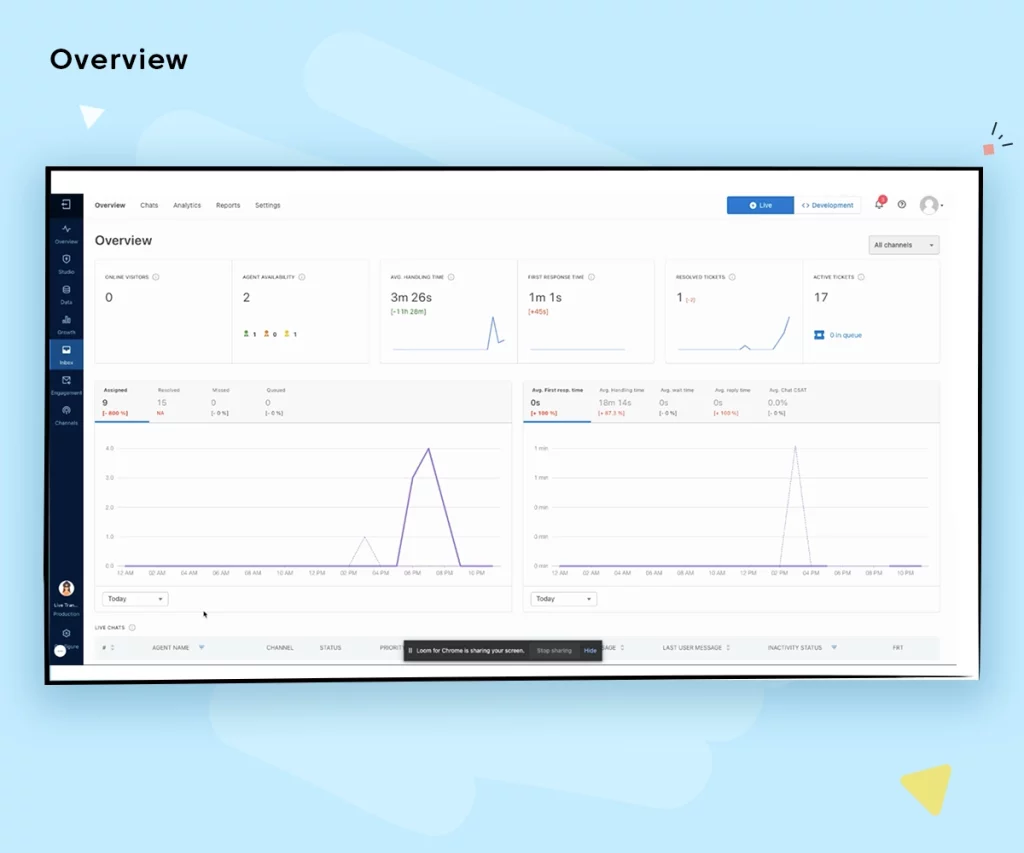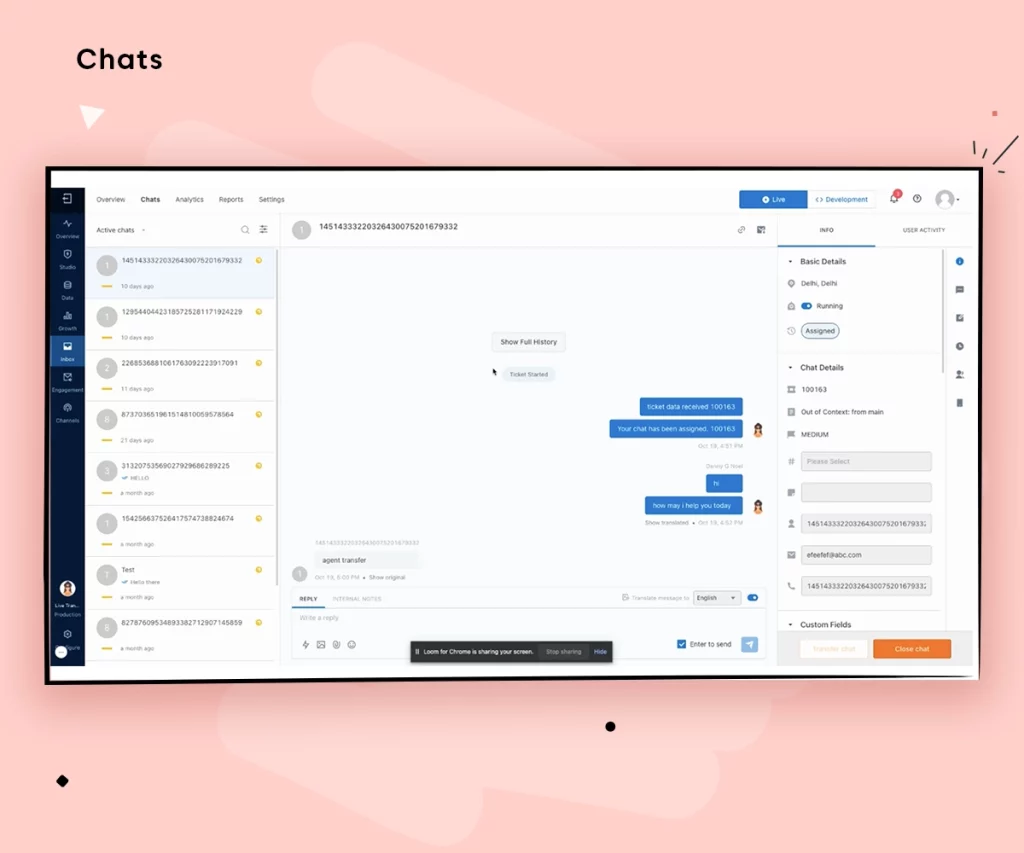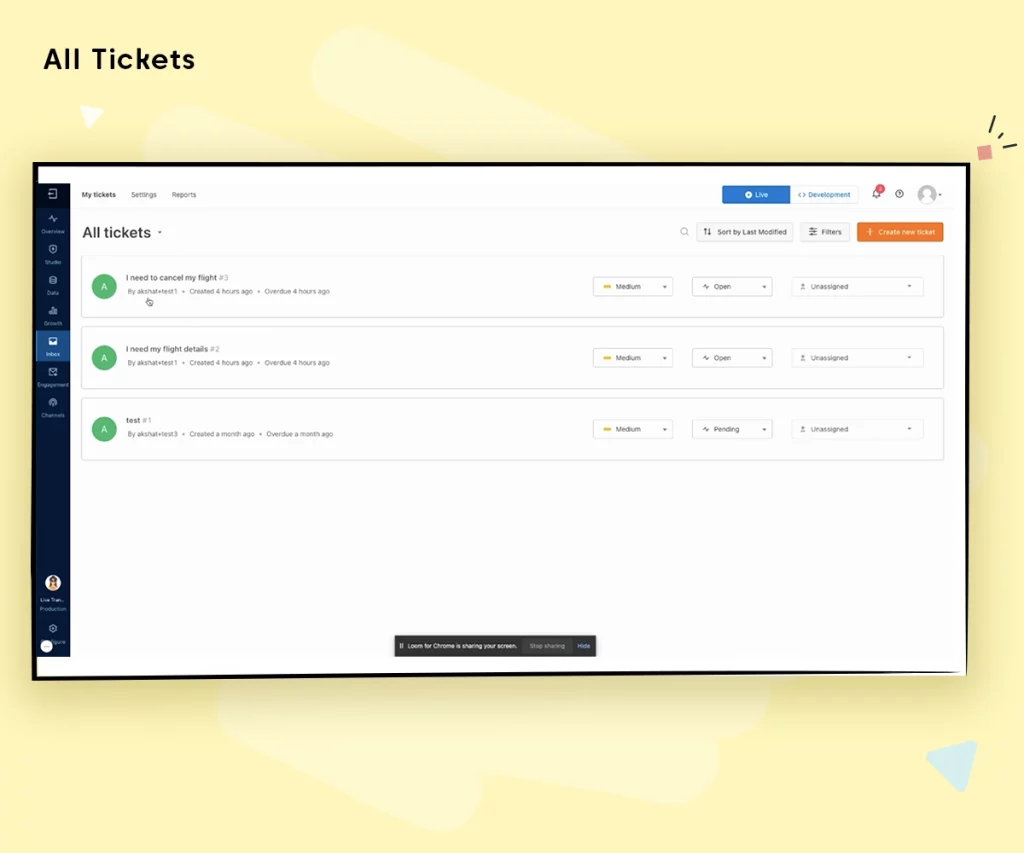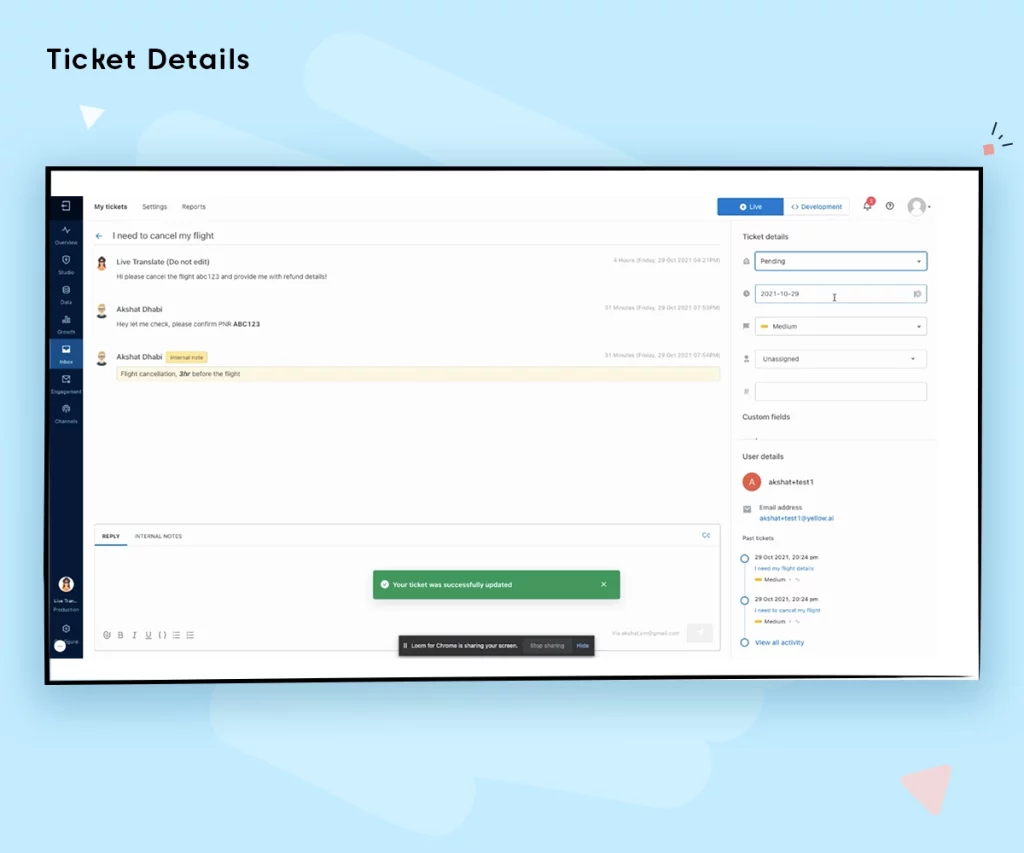 Feel empowered with what you see? Request a demo & see how the Inbox can redefine your customer and agent satisfaction!