2021 was yet another mixed bag of a year that seems like an extension to the previous. The new year feels stripped of its newness. COVID-19 has been mutating every 3 months. Just as we have learned to live with it, we have been living with another issue. One that has lasted longer than COVID.
A problem that is now stark in our faces, bright in its chaos owing to the pandemic. When social distancing is the mandate, transactions go digital. Long wait hours on a call. Legacy systems. Chaos with scattered information. Employees with no context and irritated customers. Customers such as you and I.
This is the problem of customer support.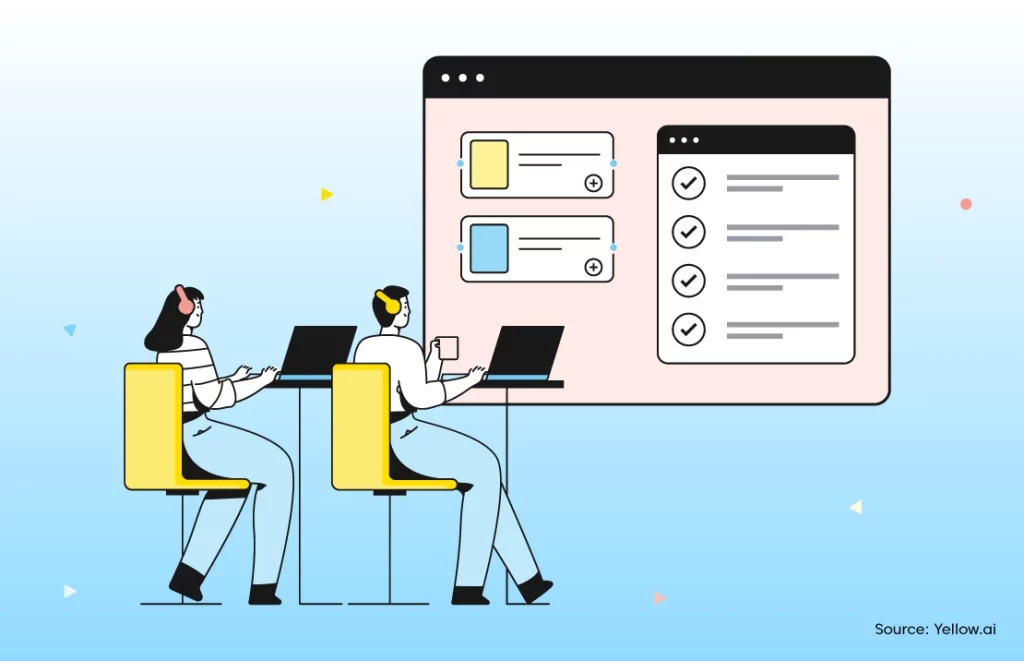 If anyone ever told me reaching the customer support team meant waiting 3 hours on a dead-end task, I would just kiss my flight ticket refund goodbye. I thought the evil was customer care employees that didn't care much for people. But the issue lies with the operational inefficiencies.
Isolated information: Large enterprises especially suffer from knowledge debt where information is scattered across verticals and departments in various formats that may not be usable.
CRM is not a real-time solution: Customer relationship management systems are still manual and need to be updated by an agent. They don't provide real-time resolution and don't help in getting the full context of any customer case.
Multi-language support is missing: The systems aren't multi-lingual. Neither do all agents speak languages that customers may converse in. You may have to hire more talent when dealing with customer support in a new region.
Unstructured data: Enterprises have access to a plethora of information, but it's all scattered across departments in various formats. Access to this information can help with customer support and other areas.
Earlier, companies didn't use data to its maximum potential. The poor utilization of information was damaging processes. We needed to switch to messaging apps for engagement and use automation to drive it; powered by the tremendous amount of data that companies sit on. Businesses need a better customer support strategy. To support customers, you need to know them, build a relationship and understand their needs. E-mails, ticketing systems and so on are a rather cold way of flourishing that relationship. We need something better and Raghu Ravinutala saw that vision. That's when Yellow Messenger was born.
2016, the inception
Yellow.ai, formerly known as Yellow Messenger, was founded in 2016 as a B2C provider that helped customers connect and converse with businesses on a conversational interface. The name was derived from 'Yellow Pages' which is known to be a directory of businesses, organized by category of business names. Soon we saw that there was an enormous demand for nurturing customer relations on messaging apps and that's when our offering shifted from being a B2C provider to being a conversational AI platform. Since its inception, up till mid-2017, most of the time was spent figuring out whether it works; the tech. To see if we can commit over the long term if the technology can handle large volumes of data and make something useful out of it. Just as we were hauling operations, Bajaj Finserv came to Yellow with a unique challenge.
The first chatbot goes live in 2017
India's financial market is a highly competitive and cluttered market. To differentiate itself from the herd, Bajaj Finserv wanted a solution that would help them offer a superior customer experience whilst keeping the cost under control. Their number of users was growing dramatically, and they needed something that could help them scale their user base while not scaling their costs, processes, etc.
'But, what really happened is the number of users grew beyond 10 lakhs within four to five months, which they were not expecting. Getting digital adoption for any digital product is very tough. They need to spend a lot of money on mobile apps, etc. But this was naturally getting adopted' Raghu Ravinutala
We built a multilingual Virtual Assistant, BLU, which was deployed on 5 channels to help users across the customer lifecycle. The bot solves user queries, sells financial solutions and has become an integral part of web sales and services for Bajaj. In 2020 alone, it accounted for over $100M in sales. ​​When they started using our product to automate customer support, they expected about 25 to 50 thousand users per month in three months. In reality, the number of users grew beyond 10 lakhs within four to five months. Digital adoption for any digital product is usually challenging however in this case, it was naturally taking off. That's when Bajaj Finserv realized that if there is a natural adoption, it's not just a tool, but it's a channel for them not only to provide customer support but even for gaining customers, selling products and services.
The same year, we launched 15+ enterprise chatbots as pilots. We were growing relations and partnering with major system integrators to further enhance our platform capabilities and offerings. We were lying low, rigorously testing and retesting after building and developing features that seemed natural to the course of customer journey enhancement. This went on until 2019 when we were finally ready to scale.
2019, Series A
It's 2022 soon and no matter how good the technology is, we assure you, it's not all. Even though we spend hours, days, months perfecting our platform, there's more that goes into delivering good CX. The work streams for creating a good conversational experience are all technology-agnostic. Contrary to a robust tech stack, helping clients achieve success with consumers is not prone to the same variance as intent recognition and journey triggers. Our clients deliver good CX by banking on our platform as well as our team. An agile team, with quick turnaround, sensitivity to deadlines, and the patience of a monk when it comes to handling heaps of requirements. In 2019, we were more confident about our platform. It had proved itself in over 50 deployments as having to bank on less training data, yet providing the highest accuracy in responses. As the platform got better, the team grew bigger, and we knew we needed the capital to cater for the growth. We needed funds to further our deep tech capabilities, but also to expand our customer success teams and grow our presence in high-potential markets across Asia, the Middle East, and other emerging markets. That's when we raised $4M in Series A.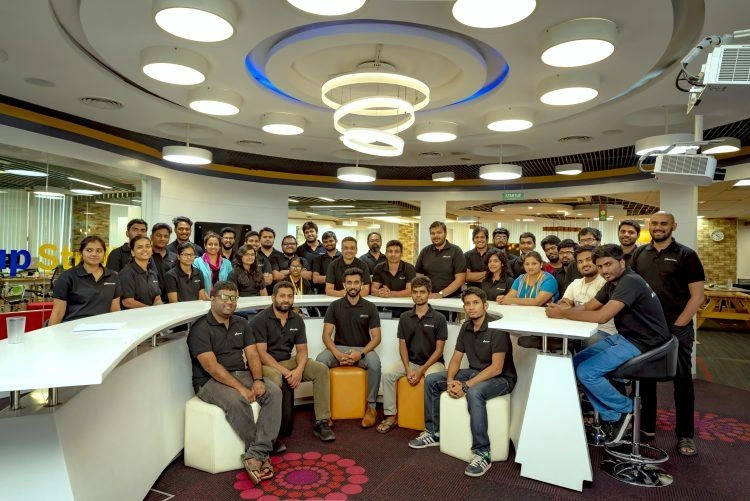 The round was led by Lightspeed Venture Partners and prominent angel investors, including Anand Swaminathan, Senior Partner, McKinsey & Co., Nishant Rao, Former MD, LinkedIn India, Monisha Varadan of Zephyr Ventures, Alap Bharadwaj, GM for APAC innovation, Google among others. The funding helped us onboard more like-minded and highly talented candidates. Yellow.ai soon reached over 500 employees. In the same year we also expanded and opened up an office in Malaysia besides bagging our very first USA client, Waste Connections. They are among the biggest solid waste collection, transfer, recycling and disposal services, along with recycling and resource recovery across 43 states in the US and six provinces in Canada. The customer wanted something to handle the large volumes on incoming inquiries. With the excellent advances in tech, teams and geo', Yellow.ai grew 4x in revenue that year. And that was just the start.
2020, Business Continuity
Things were looking up for us. We were growing bookings 5x year-on-year since 2017. It made us realize the power of our platform and so did many more global clients who joined the Yellow wagon. Leading firms including Gartner, G2 and Capterra recognized our platform for critical capabilities such as internal content processing and VCA. It was all happening so fast. Then, the sudden onset of the pandemic brought us to a halt. People were trying to come to terms with the situation, but we soon realized that we didn't have the liberty to sit back and mope. We had to ensure that businesses can come out of the pandemic without damages; without shutting down. We had to help business with a solid business continuity plan. Yellow.ai that time rolled out discounted chatbot subscription plans so that more businesses can take advantage of it and stay afloat. Everyone was working towards one shared goal and vision; to provide the best customer experience around the world by amplifying the capabilities of enterprises. Soon after, we raised $20M in series B funding, taking a step in that direction of enhancing CX and helping more businesses achieve growth. At that time, Yellow.ai was known for automation on text channels, mostly. Now with Series B funding from Lightspeed Venture Partners and Lightspeed India Partners, Yellow.ai expanded globally and strengthened its multilingual voice automation capabilities. We set up offices in Indonesia and Dubai and also got our first international employee. The fresh capital also helped expand enterprise integrations and partnerships for launching a developer marketplace for virtual assistants.
"This investment will help us scale operations to Europe, US, and Latin America, and also deepen our technology platform," said Raghu Ravinutala.
It felt like Yellow needed a new name to suit our enhanced platform capabilities. We were now over 500 employees strong, in over 4 different countries and were serving over 700 global clients. Setting up an employee base in the different locations was a challenge but we made it happen. So it made sense to go to the USA with a new name. That's pretty much what we did.

2021, Series C
Our new USA office opened up in San Mateo, California. We hired some talented folks to help us get started at the US office. Efforts in marketing our products in all these new locations began in full swing. 2021 was an exciting year. For a B2B company such as ours, in a chaotic market of over 2000 vendors, rebranding in just 30 days is something unheard of. We tested and retested designs, and made sure it trickled down to all our smallest communication channels; as small as typography and iconography. By June 2021, we had 1000 companies, across 50+ countries, sharing our vision and adorning an automation-first approach to enhance Customer Experience plus Employee Experience. It all came together; around the same time we raised a $78.15M Series C financing to help scale our platform, team, and expansion. Since our last funding round in April 2020, we had grown our revenue by 470%. At the back of this growth and expansion, our Series C was led by Sapphire Ventures along with WestBridge Capital, joined by Salesforce Ventures, and Lightspeed Venture Partners.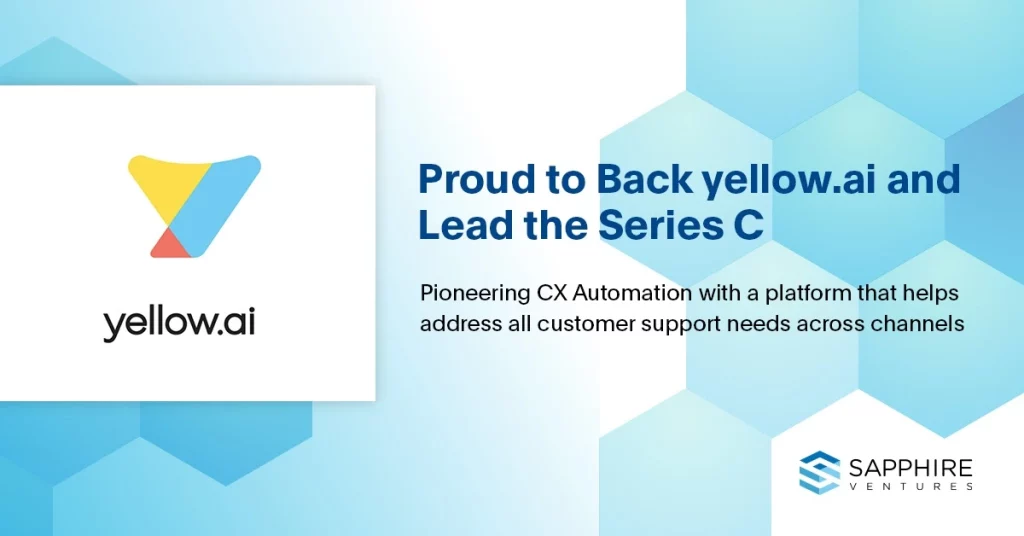 The platform now handles millions of conversations every month for our clientele. The bot functions at an accuracy of around 99% and this is right from the start. Our bots are trained on a zero-shot training model where the chatbots don't require enormous training data to provide accurate responses. We also have a wide range of pre-trained templates, domain-specific intents and utterances that help organizations get started with automation faster than ever. Working with some of the globally renowned names has given us the confidence to push harder and build a better product that makes lives simpler; names such as ZALORA, Bharat Petroleum, Domino's, Waste Connections and many more to join us in the future.