"By 2024, 50% of AI investments will be quantified and linked to specific key performance indicators to measure return on investment" – Gartner
In the last couple of years, we have seen a paradigm shift in how software is built across the world. While the first decade of the 21st century focussed on getting people to use and understand the internet and technology products, the second decade saw a lot of workflow-based software. We're seeing a trend where software is becoming more intelligent with the mass adoption of technologies like NLP, Artificial Intelligence, and Machine learning. Chatbots have also developed from being simple FAQ answering interfaces in the last decade to now being able to successfully hold natural & humanistic conversations.
With the way chatbots are evolving, they are now able to cater to complex customer queries with ease. But how do you monitor whether these complex bots are working as expected and elevating the customer experience or not? Some companies are still questioning the business impact and benefits. Increasing amount of businesses are adopting conversational AI but quantifying the benefits of AI has been a challenge for many companies. While some benefits are easily defined such as revenue increase and time saved, others are rather difficult to measure or define accurately such as customer experience.
Businesses want to understand the RoI of conversational AI and see if they can expand the scope of the chatbot plus make adoption much easier. This is the fundamental reason we built Goals. Goals gives developers/ analysts the flexibility to configure business goals such as revenue, booking, leads, customer feedback, customer engagement on the Yellow platform within minutes without any coding. It helps business teams monitor them in real time.
With Goals, businesses will have a consolidated view of what their business goals are and how they are performing. It'll also help business leaders identify where they are lacking and align teams accordingly.
Goals make those areas visible where there is still room for improvement.
Which goals can be tracked?
New users account opening funnel.
Credit card reward points redemption funnel.
Number of people who finished their KYC in a single session.
Ed-tech
User onboarding funnel.
Course discovery results.
Number of queries raised by students
Number of students that received a resolution in time.
Travel & Hospitality
Number of hotel rooms booked.
Number of service request queries raised and fulfilled successfully.
Revenue from booked rooms.
Real estate
Number of hot and cold leads
Lead collection funnel
Telecom
Funnel of users who are trying to get a recharge done.
Number of users who are using value-added services.
Number of users who gave bad feedback.
How can goals help keep track of customer experience?
Step 1: Identify bot and business goals and configure those goals on the platform.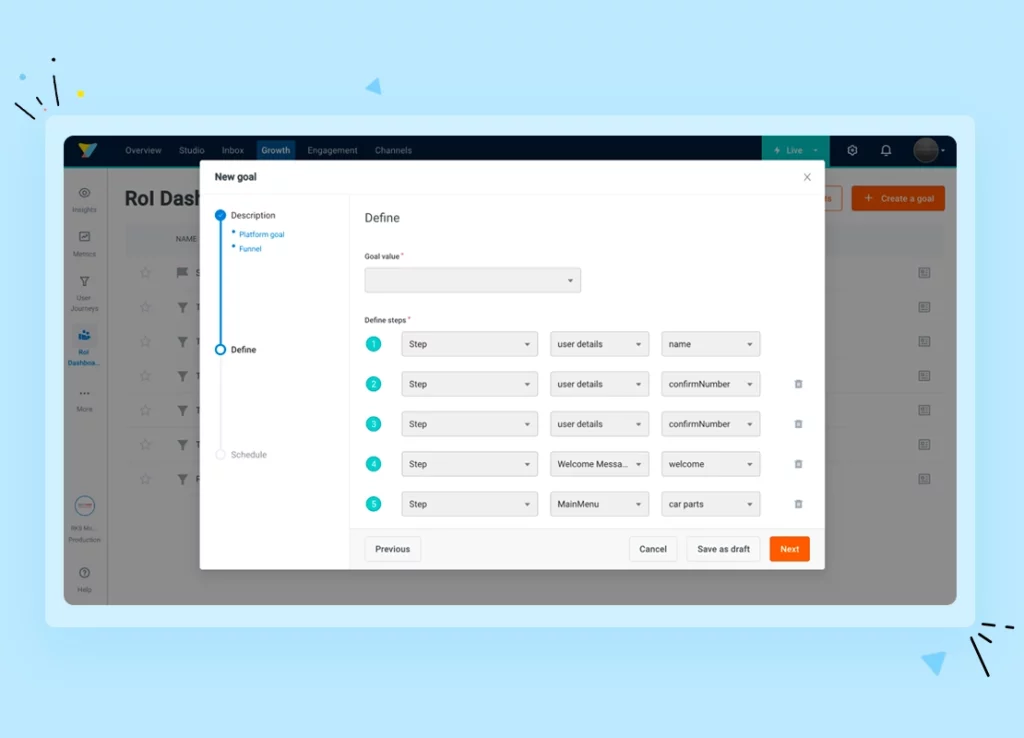 Step 2: Real-time view of how goals are performing.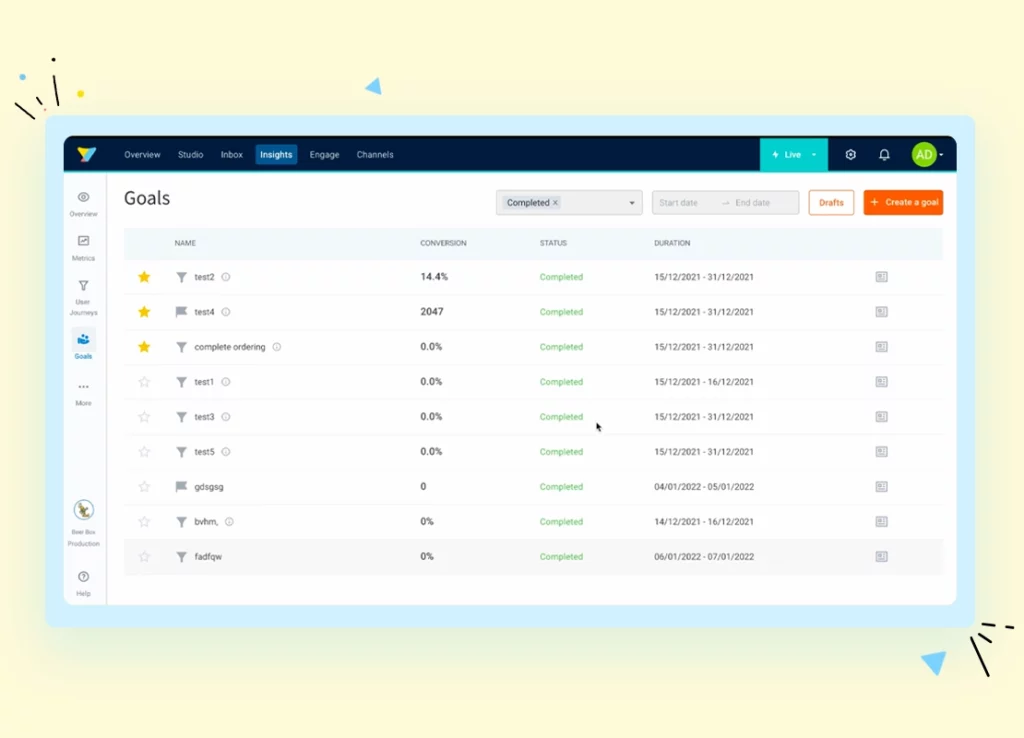 Step 3: Align teams on where they need to focus.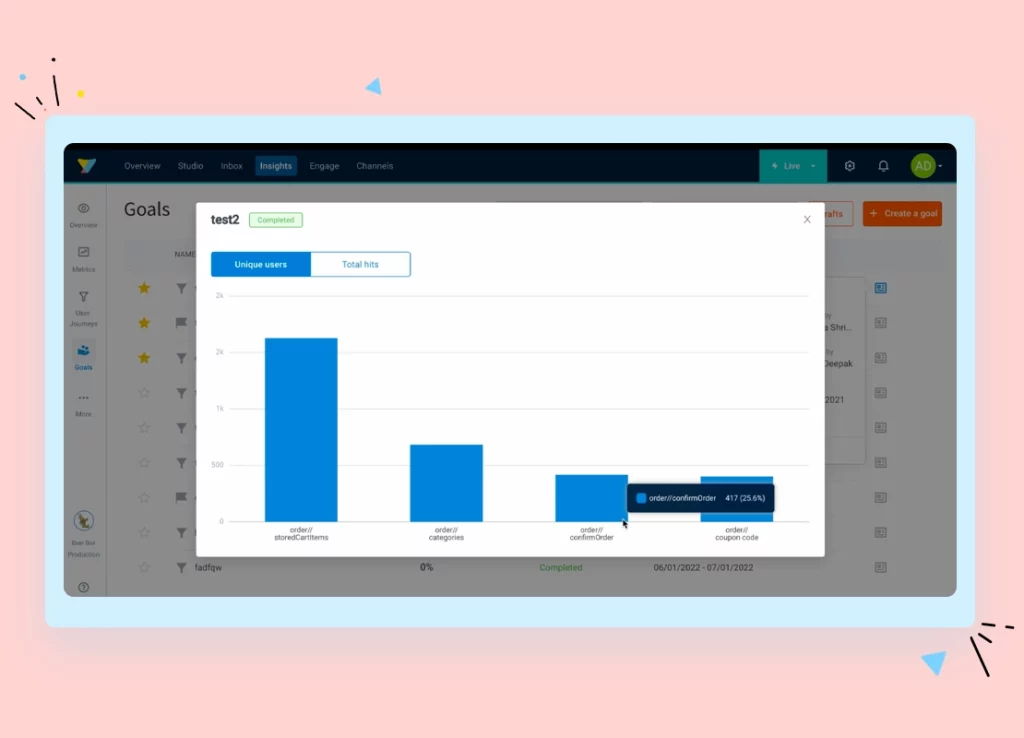 The road to a better customer experience begins with having a close eye on whether your users can get their queries answered in the right way or not. Setting up the right instrumentation and tracking the right metrics is the first step towards reaching there.