Now Automatically Add FAQs to Your Chatbots From Multiple Sources Within Seconds
Most companies have FAQs or Frequently Asked Questions page on their website. This page includes a series of questions that are commonly asked by customers and covers topics including product or service usage, business hours, prices, and more.
While sometimes overlooked, FAQ pages are an important component of most customer support strategies. However, going through the FAQ pages manually could be time-consuming and there is great scope for automation.
The all-new FAQ Webpage Parser by yellow.ai saves time for both the customer and employee. The feature is designed to curate all the FAQs automatically from your existing webpages. Plus, it delivers a smooth experience for customers as they don't have to go through the trouble of contacting customer support to get answers to simple questions or scroll through the web pages, and employees can offer standardized responses for recurring questions.
The feature can be easily accessed from the Insights Engine of the platform. Learn more about it below.
What are the benefits of having a FAQ Webpage Parser?
Auto-curate FAQs from landing pages to the chatbot platform
Auto-generate multiple variations of FAQs
Deliver content scattered across support webpages in a unified way
Train your bot to answer these FAQs within minutes
Enable a smooth QnA experience for your customers instead of browsing long pages
FAQ Webpage Parser can support FAQ web pages in 3 different forms:
Plain FAQ pages
FAQ pages with links
FAQ pages with a Topics Homepage
1. Plain FAQ pages
This is the most common type of FAQ page, in which the answers immediately follow the questions on the same page.
Below is an example of a plain FAQ page: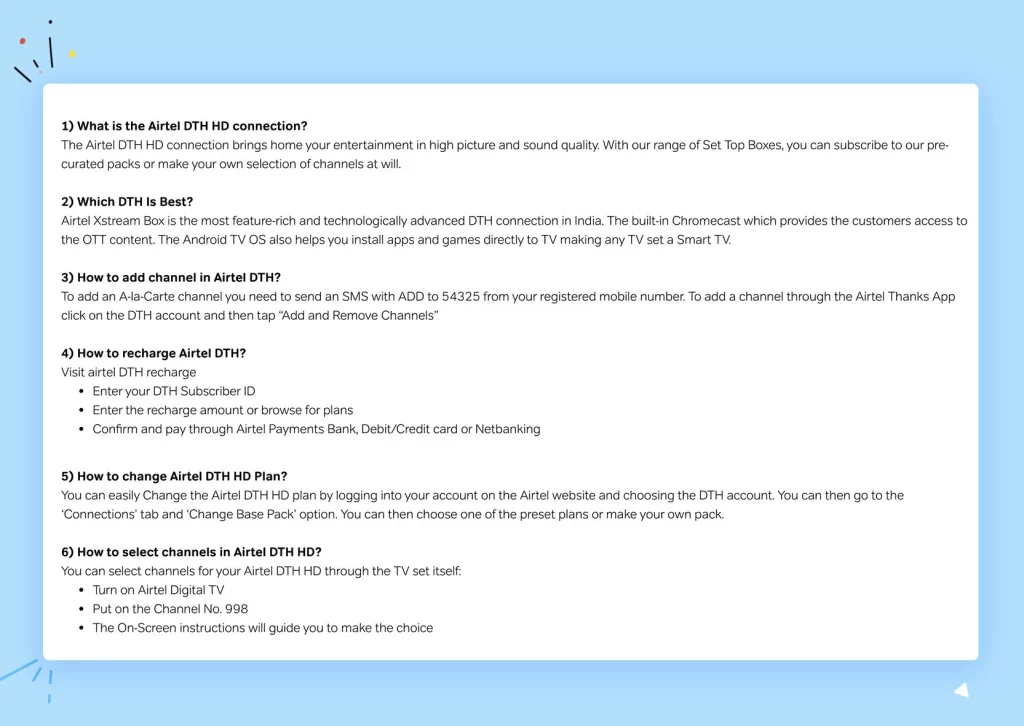 2. FAQ pages with links
In this type of FAQ page, questions are aggregated together and are linked to answers that are either in different sections of the same page or on different pages.
Below is an example of an FAQ page with links in sections that are on the same page: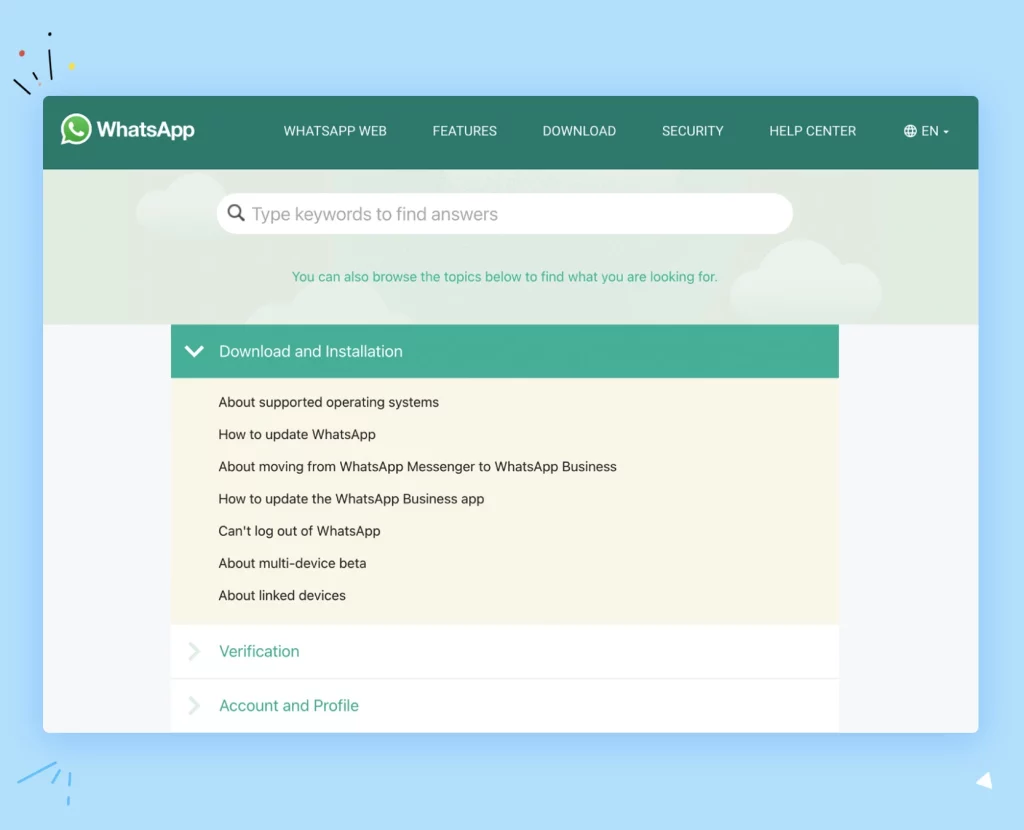 3. Parent Topics page links to child answers pages
This type of FAQ has a Topics page where each topic is linked to a corresponding set of questions and answers on a different page. FAQ Parser crawls all the linked pages to extract the corresponding questions & answers.
Below is an example of a Topics page with links to FAQ sections on different pages.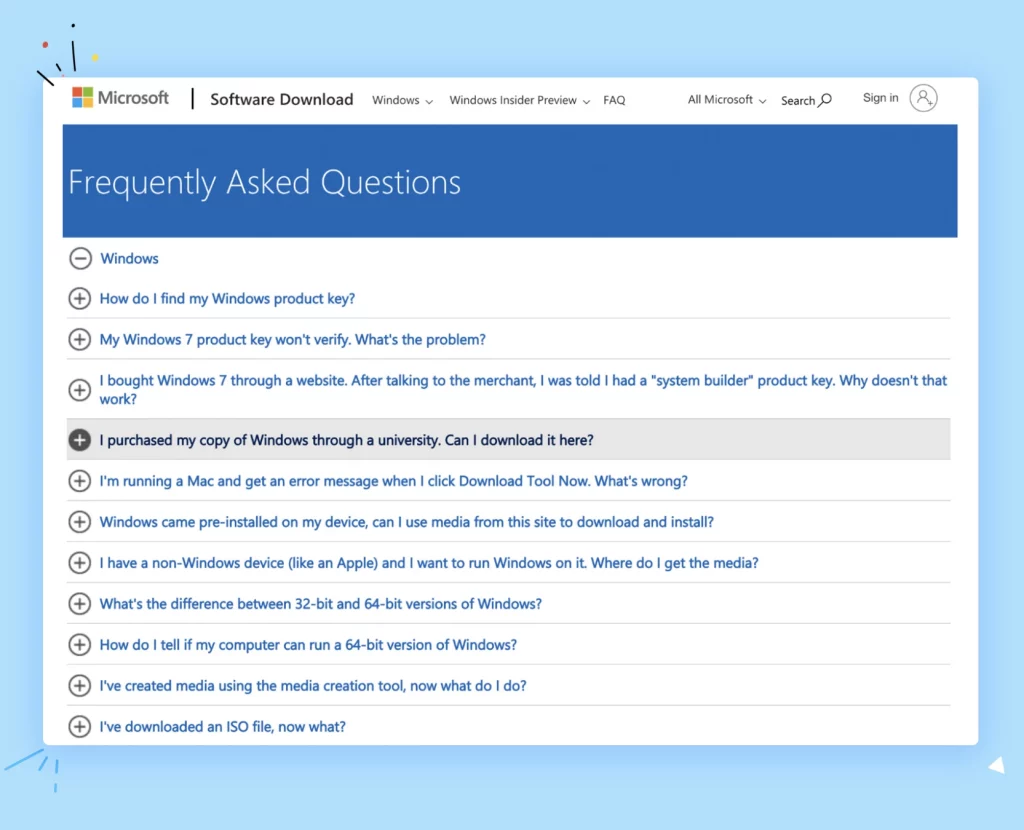 FAQ Webpage Parser powered by yellow.ai
The FAQ Webpage parser, powered by yellow.ai crawls through the webpages and extracts the relevant FAQs. The yellow.ai transformer models generate multiple utterances on top of each question and improve the confidence threshold to answer questions with utmost accuracy.
The FAQs can be chosen from the Document QnA section and added to the training.
Post the training, the bot is prepared to answer any variations of questions thrown at it.
Take a look at how it really works in a video.
Before and after using FAQ Resume Parser
A quick visual representation of the bot studio where questions are added from the faq page.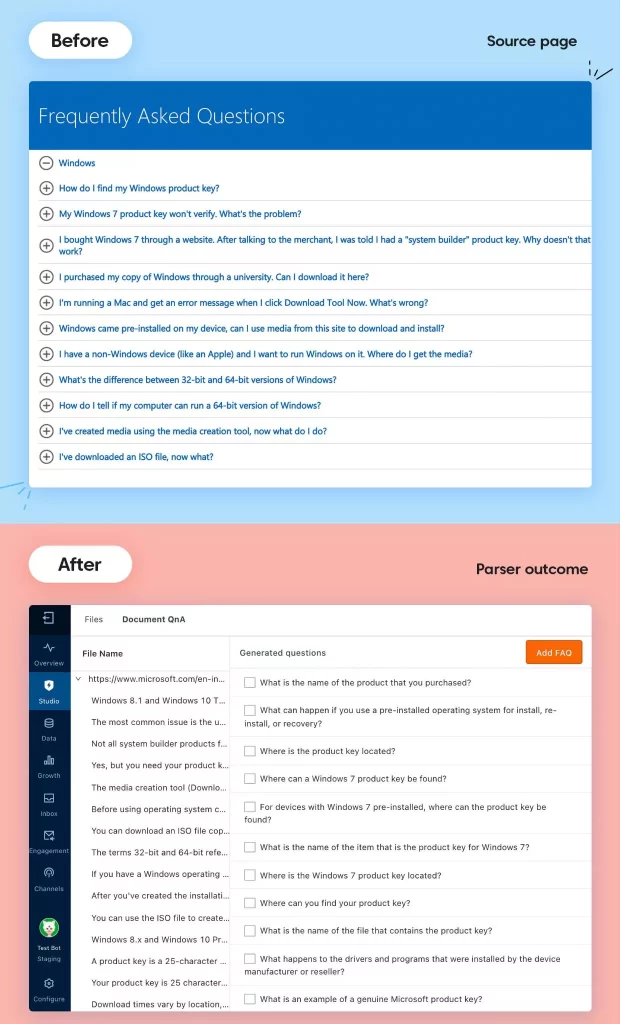 This feature is great for teams to save time and deliver a smoother experience to their customers. Try it yourself or from our platform experts.