Envision: Next in Tech, our flagship quarterly launch, was a great success that brought together industry experts who introduced new and innovative features of our platform. If for some reason you couldn't attend the event, don't worry, we've got you covered.
We have put together a list of the top 7 takeaways from Envision: Next in Tech as well as the recorded videos for all the sessions; let's dive in!
7 Top conversational AI platform updates from Envision: Next in Tech
1. Keynote by Rashid Khan, CPO – Why TX automation matters?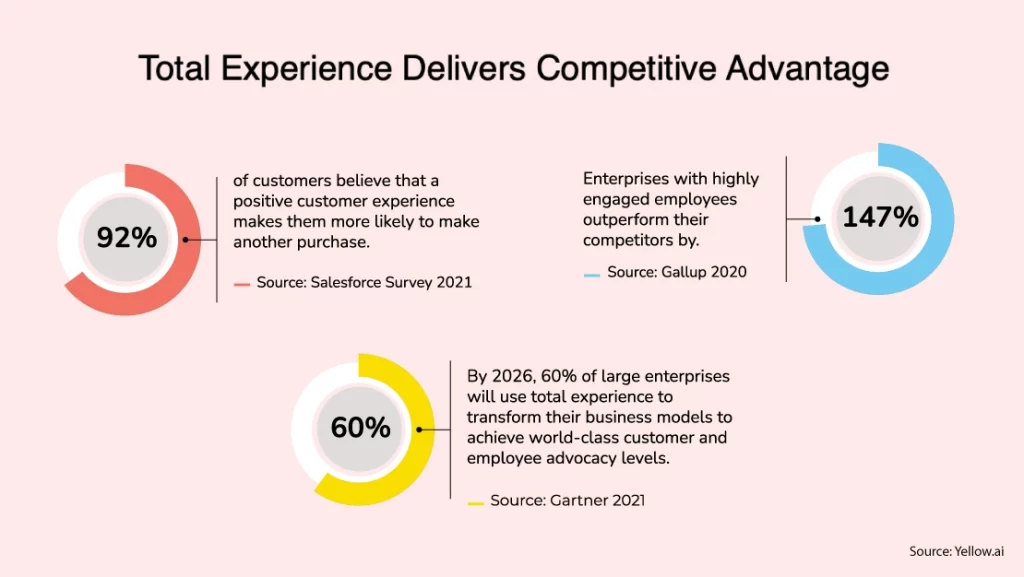 It is becoming imperative for enterprises to deliver personalized, connected and intuitive experiences for their customers and employees across all potential touchpoints. Chief Product Officer, Yellow.ai, Rashid Khan, takes us through the importance of total messaging channels emerging as key strategic means for achieving superior customer experience and employee experience with TX becoming a key competitive advantage.
Watch the keynote session
2. Marketplace launch – Introducing new pre-built, low-code Dynamic AI agents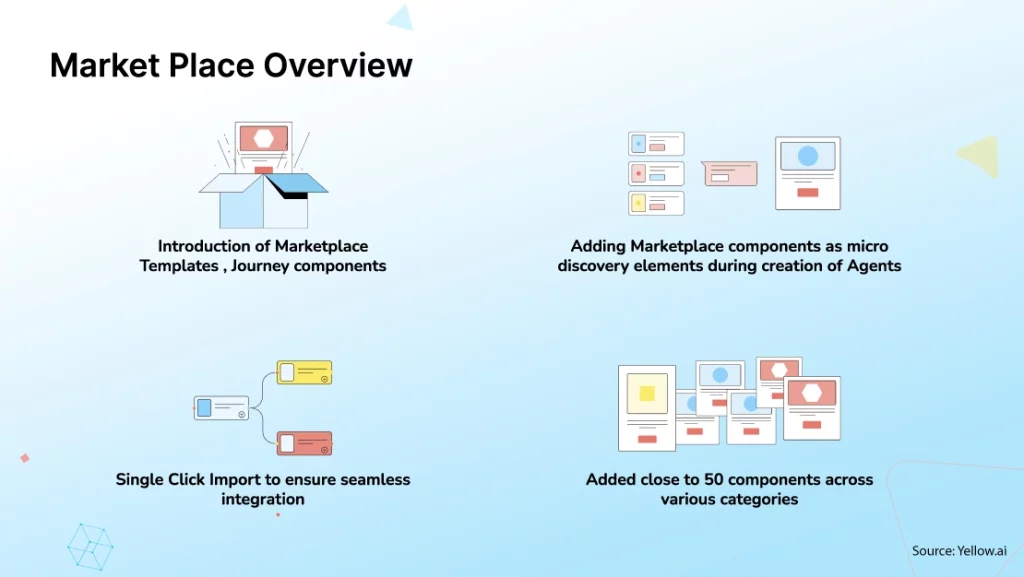 Using data from billions of conversations to help build multiple pre-built Dynamic AI agents for automotive, retail and human resource industries. Customers can now choose specific pre-built templates and customize them based on their requirements from the Marketplace, the world's largest store for pre-built, enterprise-ready, AI agents and AI agent components. This new product feature enables faster GTM, reduction in deployment time by 50% and increased solution accuracy.
Watch the session
3. Panel discussion – Highlighting the role of conversational AI in enriching employee experiences
Watch the exciting customer panel with Sejal Parikh from Accenture. Says Ms Parikh, "The HR function has changed in the last decade. There has been a complete shift to talent management with a focus on talent attraction, talent engagement and more. Conversational AI is helping reduce the repetitive queries that we deal with. AI can help improve employee engagement and also save up to 40% of an HR personnel's time."

In this insightful session, discover how organizations can use the best practices and the latest trends in technology to sustain the hybrid working environment, and utilize conversational AI technology to drive employee engagement initiatives using pre-built HR bots to automate end-to-end employee experience using out of the box integrations.
Watch the session to learn more
4. Live demos – Creating intelligent voice bots to humanize voice interactions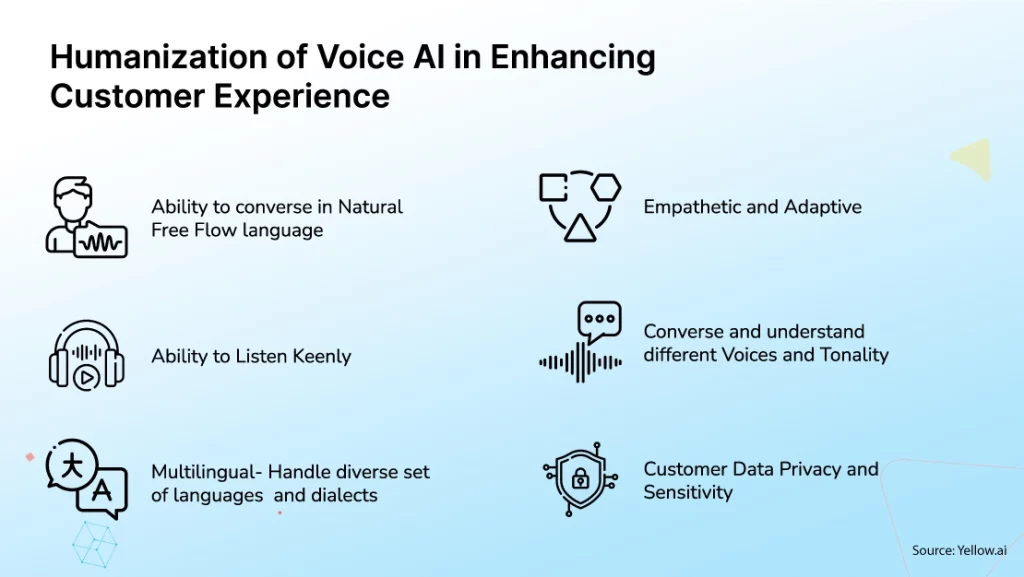 Yellow.ai's Voice Product team has released key and interesting feature upgrades to the existing Voice AI offering, which is focussed on humanizing the voice interactions that the Dynamic AI agents are having with end customers.
Watch the demo by our Voice Product lead, showcasing intelligent voice bot conversations that highlights the Dynamic AI agent's ability to empathize, understand, reroute and complete journeys in multiple languages, tonalities and accent.
Watch this power-packed session
5. Inbox – Feature release, launching a host of new functionalities
Discover how Inbox with its newly launched features can boost agent productivity by up to 30% and improve CSAT by up to 40%. The new features will augment the benefits of Inbox for its users, here's how.
a. Reduce email ticket resolution time with auto assignment
b. Enhance customer experience with email SLA management
c. Never let conversations go unanswered with post-24 hour WhatsApp messaging
d. Provide in-person support from anywhere with video calling
Learn more from the recorded session
6. What's new in Engage – Introducing unified user profiles with in-app tracking and seamless integrations with CRMs/MarTech stack
Engage is a customer engagement product that enables marketers to deliver a holistic customer experience throughout the customer lifecycle from acquisition through transaction, to retention and growth. In this hands-on session learn about new capabilities and how to build a cohesive marketing strategy that –
a. Enables omnichannel experiences across the customer lifecycle
b. Drives data-powered lead generation strategy using unified user profile
c. Improves conversion rate with 2-way engagement
Don't miss the session, watch now
7. Studio – Showcasing ways to enhance conversational design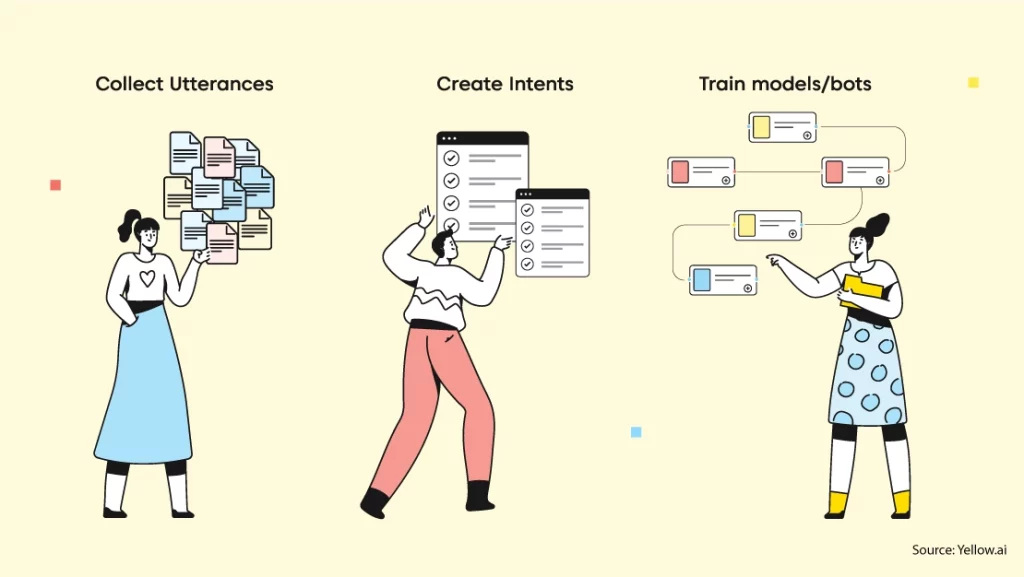 If you are a developer, you must watch the Studio updates. Our Product Lead showcases how to enhance Conversational Design seamlessly with Bot Studio. Learn more about –
a. Auto-recommendation of utterances to empower organizations to go live faster with greater accuracy of intent detection & resolution
b. Identification & classification of erratic/problematic conversations which will help organizations improve the experience their end-customers face.
Watch the session
Envision: Next in Tech was a one-of-a-kind product launch event that introduced groundbreaking product features and amazing UX elements. Insightful panel discussions with industry experts and interactive product demos helped participants gain insights into everything that businesses need to accelerate their total experience automation journeys today.
Do you have any questions for us on how you can implement Conversational AI in your business? Talk to our experts!