For a long time now, the go-to customer service approach for businesses has been to solve customer problems as they arise. However, that may no longer be enough. A survey by in Contact indicates that 87% of customers expect to be contacted proactively by a company.
In this blog, we'll touch upon what exactly proactive customer service is, why it is important and how you can implement it in your business.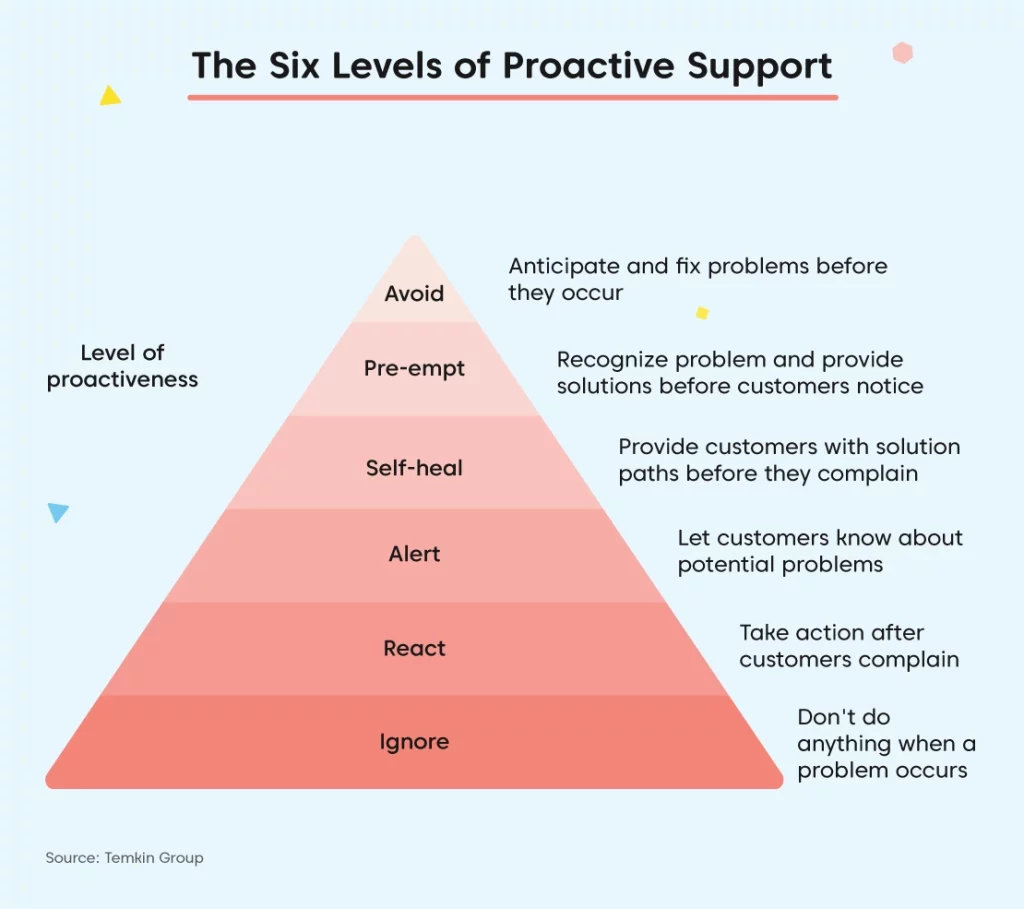 What is proactive customer service?
Proactive customer service is anticipating customers' needs and problems to resolve them before they occur. It is a great way to win customers' trust and turn them into loyal brand advocates.
Gartner says, "Organizations need to move from a reactive to a proactive customer service approach." However, the majority of businesses still wait for customers to contact them with their problems. Troubleshooting can be tedious and cause dissatisfaction among customers. This is why it's always a good idea to stay one step ahead and provide preemptive solutions to the issues that customers might face.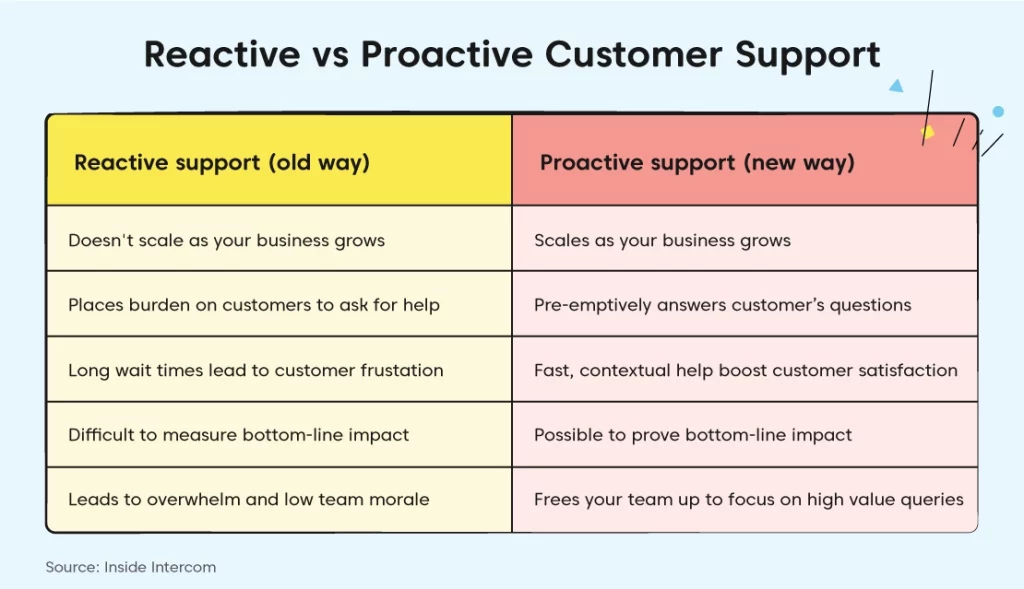 Leading brands are already adopting a proactive approach towards customer service. For instance, UPI disruptions can cause major problems for Razorpay's customers. Understanding this detriment, Razorpay takes proactive steps to appease their customers about possible downtimes and other interruptions.
They send personalized emails to customers explaining why the problem is happening and that their team is constantly working to solve the issue as soon as possible. They also send follow-up emails to inform customers that the problem has been resolved. It's really just about making the total customer experience more dynamic and convenient.
Importance of proactive customer service
A proactive customer service strategy can prove important on many levels:
1. Improve customer satisfaction (CSAT)
Reaching out to customers with proactive solutions to their problems can make them happier and also improve their loyalty towards your brand. 90% of customers use customer service as a deciding factor for whether or not to do business with a company.
2. Increase net promoter score (NPS)
When businesses take active interest into customer needs, it makes the clients feel respected and valued, so they are more likely to share a positive word-of-mouth with others. A recent study by Salesforce suggests that 72% of customers will share their good experiences with others.
3. Boost retention rates
A report by Enkata found that taking a proactive approach towards support can increase customer retention rates by upto 5%. It enables you to enrich your current customer base by providing and extracting more value.
4. Reduce customer effort
Gartner states that 96% of customers with a high-effort service interaction become more disloyal, compared to 9% who have a low-effort experience. When customers have all the required information beforehand, it reduces their effort of navigating through channels to contact you for support.
5. Reduce tickets pile-up
When businesses identify issues and resolve them before they become problems, it reduces the number of tickets they receive. Proactive customer service can reduce inbound customer service callsvolume by 20-30%, over a 12 month period.

How to deliver proactive customer service?
The most important element of proactive customer service is to anticipate customer issues beforehand. Most businesses would resort to surveys to do that but they are the thing of the past. Today, with the help of conversational AI tools such as intelligent chatbots you can predict support gaps and pain points and cater to them proactively.
Let's look at how you can deliver proactive customer service with the help of conversational ai.
1. Implement the new self-service paradigm
A report by Zendesk reveals that more than 65% of customers prefer self-service over speaking to a service agent. This can be done by integrating your chatbot with a knowledge base so that customers can get instant answers to routine questions without having to talk to a customer care representative.
2. Provide superior escalation options
For more complex customer problems, you can provide hassle-free escalation options – wherein, if a customer wants more information, they can simply request to speak with an agent at any point during the chat.
The chatbot will then transfer the conversation and customer information to a live rep, who will have a superior context of the customers' problem and will be able to solve it more efficiently.
3. Integrate Omnichannel support
Offering customers the convenience to interact with your company through their preferred channel is how you ensure proactive customer service.
The best way to deliver an omnichannel customer experience is by deploying a chatbot on multiple channels and integrating it within a single system to offer seamless customer experiences. It will enable you to be more accessible, drive more sales and traffic and improve customer experience by providing more channels for purchase.
4. Analyze customer data to make product recommendations
For customers to proceed to the final stage of the sales funnel, it is important to have someone who can guide them through the process, resolve any queries, understand their preferences and recommend them the best option accordingly.
This is where AI-powered chatbots can help. They collect and analyze customer data in real-time to understand customer sentiment and intention to offer personalized recommendations. They help save customers time as they don't have to survey the entire website to find what they're looking for.
Besides real-time recommendations, the customer data recorded by chatbots can be particularly revelatory and help influence product development, fill gaps in support and let businesses know what's working and what's not.
5. Keep customers updated about the status of their order
By engaging with customers throughout the fulfilment of their orders, you lay the groundwork for repeat business and an ongoing relationship with your clients. In a survey, 82% of consumers said it was important for them that businesses proactively communicate with them during the fulfilment and delivery stage.
Traditionally, email was the way to provide tracking details to the client. But, customers then had to go to the delivery partner's website and check the status of their order. With the help of chatbots, customers are able to track their orders right from the chat interface.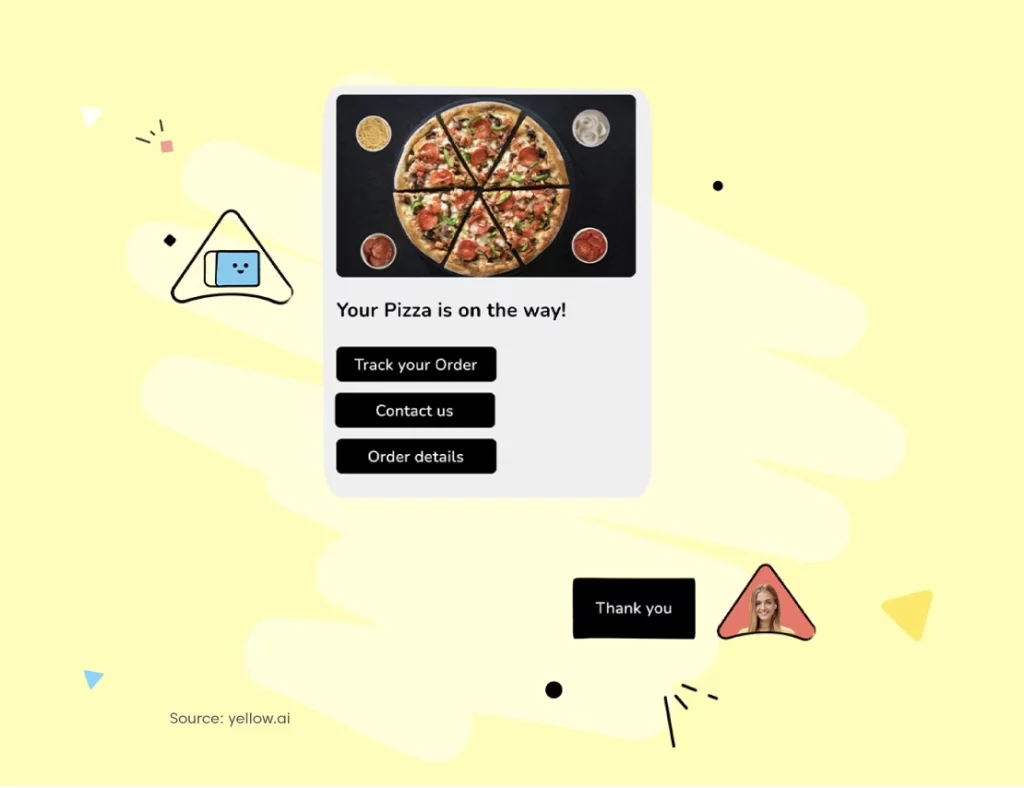 6. Ask customers for feedback
Unless there's an incentive to complete a survey, 80% of customers abandon a survey halfway through because they consider it to be boring. This is why chatbots are the perfect tools for gathering customer feedback as they make the approach more interactive by naturally introducing questions into the conversations.
Chatbots then, with the help of natural language processing (NLP) and text analytics, derive insights into customer perception/sentiment by analysing the gathered data.
7. Incentivize customers with offers
Offers and discounts incentivize customers to complete their purchases and also reduce cart abandonment rates. According to a 2017 report from Ubisend, 40 per cent of customers want chatbots to send them special offers and deal alerts.
​​A chatbot can share discount codes and limited-time offers to instil a fear of missing out among customers. Chatbots can also create unique promo codes and personalize vouchers based on user attributes or behaviors.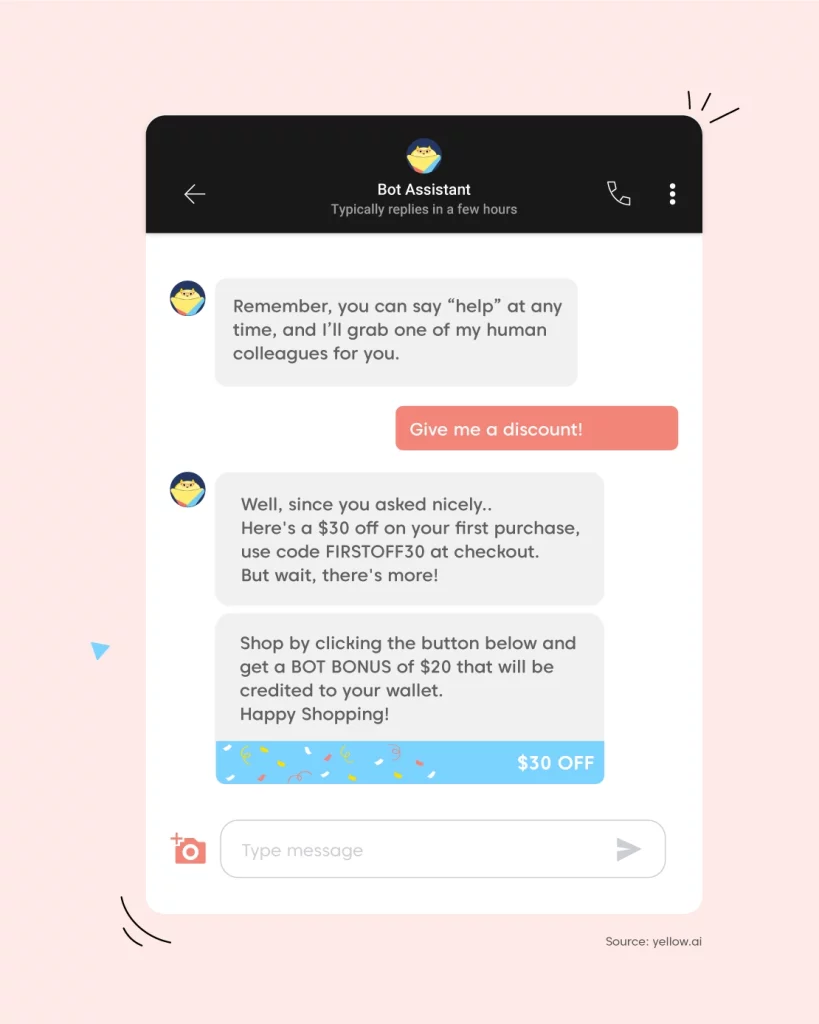 To sum up
Adopting a proactive approach to customer service enables you to get closer to your customers. Through analytics and gathered feedback, you will be able to better understand their buying patterns, behaviours and needs and will be able to solve them ahead of time. This will help boost customer loyalty and their willingness to buy again. Not to mention, it'll also help you gain an edge over your competitors.
Without the right set of tools and technologies, it can be challenging to make a smooth transition from reactive to proactive customer support. Whereas, with Yellow.ai's world-class conversational CX platform, this won't be a problem anymore. Request a demo to know how you can make your customer service more proactive using conversational AI.