Creating the coolest products or the trendiest services to attract and retain clients is not enough. In this high-stakes competitive landscape, you will need to sway your clients away by putting customer experience management (CXM) at the core of your business strategies. Read this blog to know what customer experience management is and what are the best practices to getting started.
What is customer experience management?
According to Gartner IT Dictionary, "Customer experience management (CXM) is the discipline of understanding customers and deploying strategic plans that enable cross-functional efforts and customer-centric culture to improve satisfaction, loyalty and advocacy."
Customer experience management or CXM is all about building a customer-centric approach to business, whether it's brand awareness, products, strategies, processes or technology to make the user experience flawless and delightful.
CXM starts as early as the discovery of the brand by the consumer, and it continues through various touch points along the way. It could be an advertising slot on your social media feed or an Instagram story by an influencer, first purchase or post-purchase experience. No matter how insignificant, each touchpoint builds an impression that culminates into a relationship.
Why is customer experience management important?
With increasing personalization, consumers demand more than just products or services; customer experience management and business performance are intimately connected. Here are various ways in which CXM can prove to be important for your business.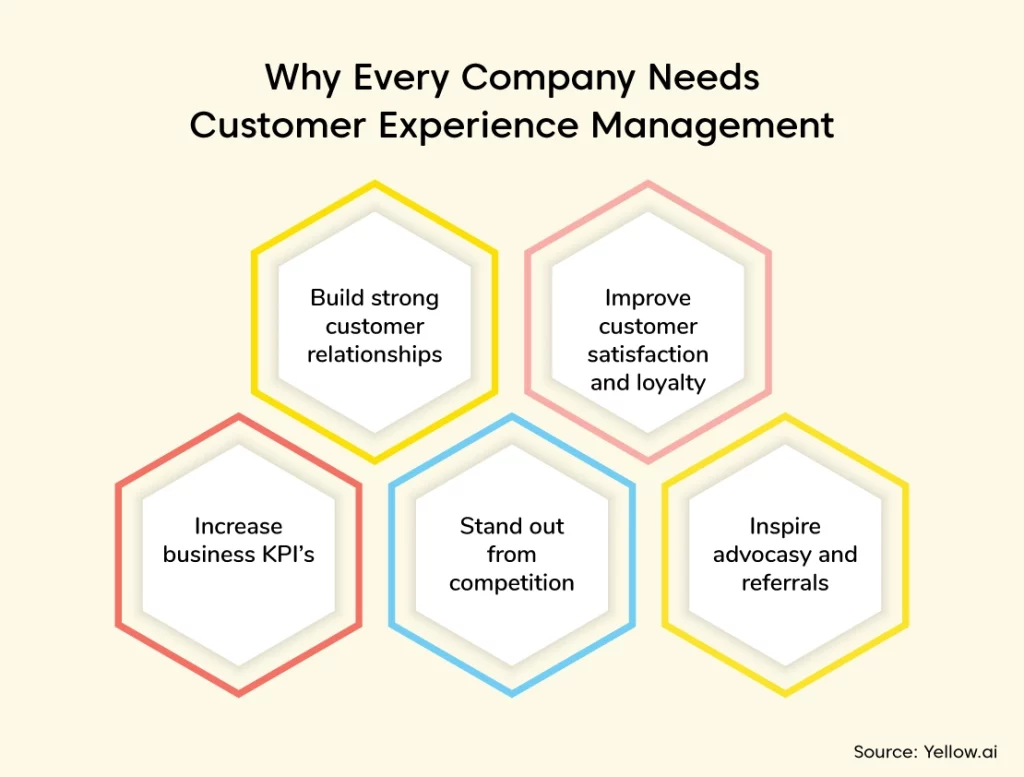 1. Enables informed decision-making
The way products or services were sold and bought has changed. Shopping is easier than ever, thanks to online penetration and omni-channels. Enterprises don't need to rely on prospective buyers visiting brick-and-mortar establishments or meeting brand representatives to learn about offerings. They can do their research online and make an informed decision
2. Sets you apart from the competition
Consumers love personalization. They prefer using products and services that conform to their expectations as closely as possible. However, with competitors offering the same level of customization, or probably more, calls for innovative measures to retain customers, such as an increased focus on their experience journey
3. Reduces negative experiences
Brands that create a sense of delight, reliability and belonging in the customers have a better chance of retaining their clientele by providing top-notch experiences. Brands need to be cautious about not creating a negative experience. PwC report shows that 32 percent of users will drop a brand they were loyal to after a single substandard experience
4. Increases customer loyalty
It is no surprise that retaining existing customers contributes more to the business and is more cost-effective than acquiring new ones. There are plenty of statistics to back this; for an instance, the chances of selling to an existing customer are around 60-70 percent, while the chances of selling to new customers are only about 5 percent. Studies also show that an increase in 5 percent customer retention can lead to an increase in brand profits by upto 25 percent.
5. Encourages repeat business
With mounting competition, customer experience is becoming the battleground for the remaining margins. How the brand treats its customers makes a huge difference in loyalty. Nobody wants to buy from someone who treats them like just another buyer. A pleasant interaction persuades them to come back seeking better experiences
What does a customer experience management strategy entail?
There are four key elements to a customer experience management strategy:
1. Understanding your customer
Understanding the customer is a complicated task that goes beyond just knowing their total purchases and buying patterns. It is about gaining insight into their likes and dislikes, their value systems, what they enjoy the most or what repulses them.
CXM platforms powered by machine learning and AI can dig deeper into the data generated by the system to establish a profile that can then be used to group clients into categories and personalize their experiences.
2. Creating a map of customer's journey
This is where the brand will have to get down to the finer details of extracting data from touchpoints. It is the process of understanding the customer's journey through every interaction with the brand. Touchpoints can include text messages, phone calls, marketing emails, social media updates, online chats, knowledge articles, recommendations by word-of-mouth, surveys, invoicing and shipment tracking. Using these data points, a customer journey map can be created to understand the behavioral patterns of the customer.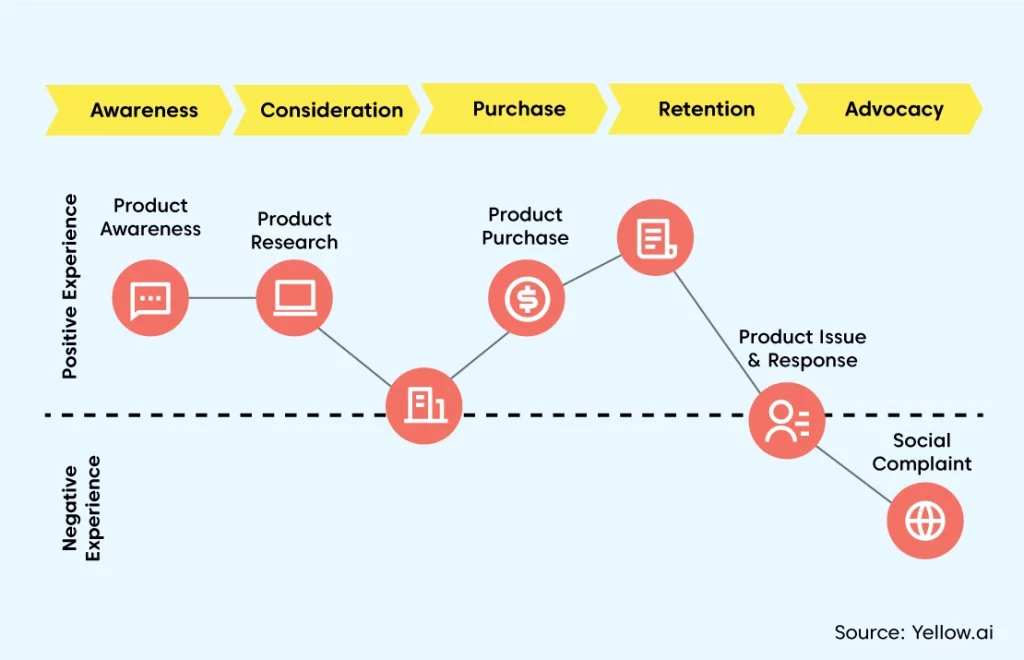 3. Building a relationship with the customer
Once the brand understands its customers and has a customer journey map, it can be a starting point to build a long-term relationship. Building a relationship refers to personalizing their interactions to foster a positive experience every time. At a fundamental level, personalized interaction fuels the physical and emotional needs of an individual. It puts them in a category where they feel connected with the brand
4. Capturing customer feedback
So far, during the journey, the brand has gathered data and made predictions about their customers based on existing knowledge of psychology. The validation of their efforts comes with feedback. It is essential to gather both positive and negative feedback to understand happy moments, pain points, what they are dissatisfied with and how the service can be improved. By integrating feedback into the CXM process, it is possible to create a highly positive customer experience that enhances the brand image and customer loyalty.
5. Analyze feedback to derive insights
It is essential to gather both positive and negative feedback to understand strengths, pain points, what customers are dissatisfied with and how the service can be improved. With the help of cutting-edge analytics software, you can get deeper insights into what your users are doing on your platform and why in real time. You can also track and analyze key metrics to understand user intent better, improve experience and increase goal completion.
Customer experience management best practices
Start your Customer experience management journey by ticking these pointers on your checklist:
1. Create and maintain customer profiles
This is a key ingredient that aligns with the strategy to understand your customers. To deliver an outstanding customer experience, it is essential to have an extensive understanding of the customer profile and behaviorial pattern. Organizations need to create customer profiles with attributes that describe each customer. Start with basic information such as demographic and transactional information that can be used to categorize the customer.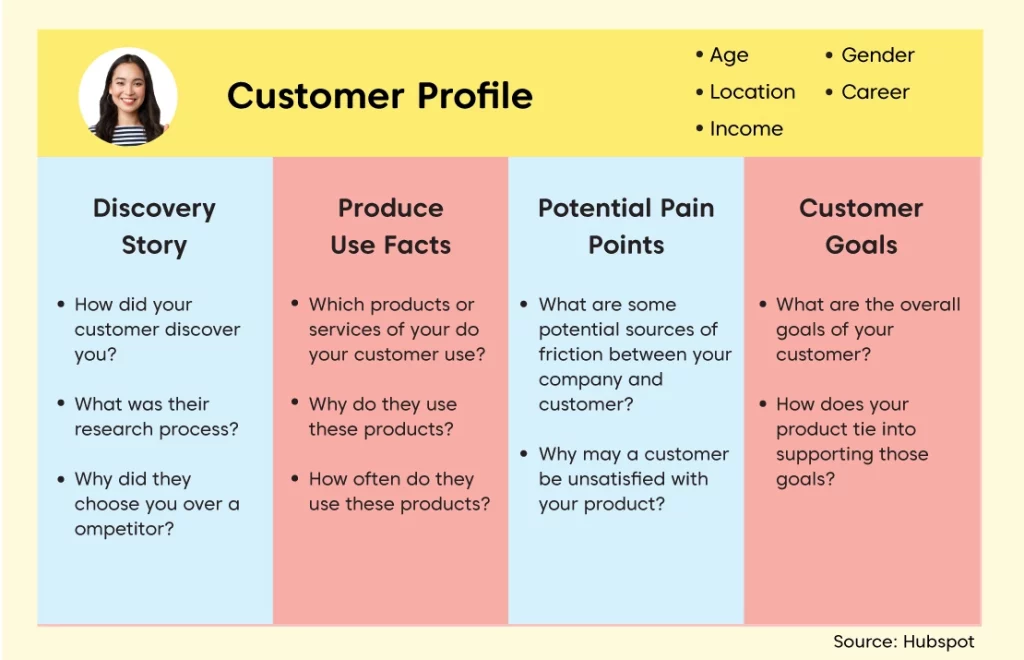 At an advanced level, customer profile building must use data from all the touchpoints to understand customer behavior. Online reviews, social media posts and interactions or conversations are touchpoints for critical data. The insight generated from this is actionable at multiple levels of customer experience throughout their journey.
With extensive customer profiling, it is possible to develop a highly personalized service offering. Predicting their expectations at different stages of the customer journey helps refine customer experience to encourage loyalty.
2. Personalize your services
Personalization is one of the most important elements of delivering great customer experiences. Studies conducted across various segments always turn up with a high number of respondents who agree that personalization was a major factor in their purchase.
Personalization is the tool using which the product or service can be made more effective at an individual level. When it comes to customer experience management, personalization is the element that makes the customers feel special for having received a personalized product or service.
The lasting positive memory left by personalization encourages loyalty as they feel that their brand will take extra steps just for them.
3. Time the campaigns correctly
Personalized offers at the right time can work wonders in improving customer experience. For example, discounts on a new pair of denim are great during any time of the year; however, the same discount offered just before a birthday or an offer on shopping around an anniversary with the intent of personalizing it for the special event can greatly boost a positive experience.
The same goes with jewelry shopping, a special price during the festive season is expected, but a special offer during clients special days is the ultimate 'moment of truth.' Sending flowers or a care package to their registered address on 'their' special occasion without expecting a purchase takes customer experience from good to great to delightful.
4. Automate data collection
With data gathered from multiple streams and historical purchases, it is possible to accurately predict what customer cycle they are in before sending the right message. Deep data collected with the help of AI and machine learning-powered tools is much more powerful than what you can gather from conventional methods.
AI-powered CX analytics tools not only gather customer data but also analyze it in real-time to help you get a detailed understanding of your customer's intent and sentiments and track their positive or negative sentimental trends to get deeper insights.
To sum up the importance of CXM
In a world that is increasingly becoming personalized, customer experience management and business performance are intimately tied. It is no longer enough for brands to create great products and services as customers have to expect more from brands. Creating a great customer experience using technology such as big data analytics is a sure way to personalize products and services that keeps customers loyal to the brand.
Request a demo and our experts can help you implement the best CXM strategy for your business using conversational AI.