Customer engagement and retention techniques are always the main focus, regardless of the business specialty. Higher CSI is the purpose of all marketing initiatives, corporate strategies and customer relations. With the ever-evolving marketplace and consumer preferences, businesses must provide exactly what clients want.
Interactive and resourceful customer engagement technologies are critical in the contemporary digital world. More firms are focusing on providing customer-centric services 24*7*365. What was once expensive or tedious is now available to businesses of all types and sizes with conversational AI.
Let's look at how a company can use conversational AI to improve customer engagement.

What is customer engagement?
Customer engagement refers to interacting, communicating and building relationships with your clients. These interactions can occur over multiple channels and with various tools, all of which work together to increase brand loyalty and exposure. If you want to generate trust and long-term loyalty in your brand, you must invest in enhancing customer engagement.
A customer engagement model describes how businesses engage and create relationships with their customers. A good customer interaction approach will significantly boost trial conversions, customer satisfaction, revenue per customer and client retention.
What is conversational AI?
Conversational AI is becoming more common by the day. When computers converse with humans, developers must put forth a lot of effort to make the interactions as human-like as possible.
Practical application
Whether you're responding to an automated email, chatting with a chatbot or conversing with a virtual assistant, systems are working hard behind the scenes to analyze what you're saying, determine the proper response and respond in a way that's natural or easy to understand for humans.
Decoding the discussion
Conversational AI combines natural language processing (NLP), machine learning (ML), speech synthesis and other language technologies to create artificial intelligence. These tools enable the AI to analyze the spoken or written word and determine the most appropriate response to requests.
Ever-evolving market
The global conversational AI market is expected to grow at a compound annual growth rate (CAGR) of 21.8 percent from USD 6.8 billion in 2021 to USD 18.4 billion by 2026. The growing demand for AI-powered service offerings, omnichannel deployment and lower chatbot development costs are all driving the conversational AI market forward.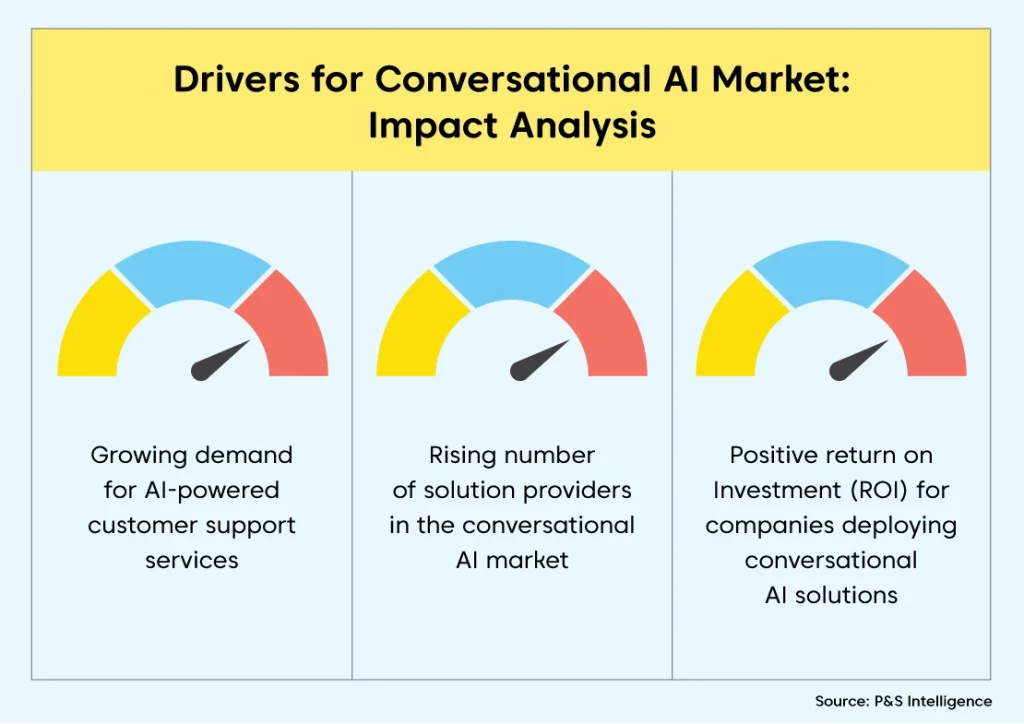 Furthermore, rising demand for AI-based chatbots to stay connected and a greater focus on customer interaction are essential to bringing value to conversational AI solutions. These tools present the potential for businesses across several sectors in the conversational AI market.
How conversational AI can help you engage with your customers?
Customer engagement is critical for enterprise success in today's environment since it affects a brand's capacity to recruit, convert and retain customers. Your brand can develop long-term relationships with customers by engaging with them in relevant, user-friendly and suitable ways. This ensures that they choose you over the competition and stay loyal to your brand.
1. Create meaningful connections with customers
Customers will want to interact with a brand that is relatable and important to them. This necessitates brand awareness. Describe how your brand is unique, relevant and valuable to customers. Tell your brand story and engage in ethical business practices to communicate a sense of authenticity. Credibility is essential since it influences customers' choice of brands. It also aids in the development of meaningful connections that customers desire to maintain through continued brand engagement.
2. Offer tailored experiences
Obtaining and maintaining a personal connection with clients may require more effort; however, people who have an emotional connection to your firm are considerably more likely to purchase your products and promote your brand.
Conversational AI allows brands to communicate with prospects and customers in a more 'human' way. Conversational AI-powered chatbots can give tailored experiences and suggest solutions that closely match a user's interest level, background and demands based on data obtained from your website, back-end systems or previous interactions.
3. Increase social media engagement
Social media is an effective and low-friction tool for brands to communicate with customers by applying focused customer engagement tactics. Respond to all comments, even if they are nasty and take the time to respond to every complaint.
Customers will have a steady stream of material to consume and engage with if you interact often. With the help of messenger bots that can be deployed on social media platforms like Facebook, Instagram, WhatsApp Business and more, you can also have two-way conversations. Contests, polls and quizzes can entice users to participate actively.
3. Nurture clients via email
Like social media, email also has a huge user base. More than half of the world's population now uses email. However, manually replying and sending emails to customers can be a tedious process.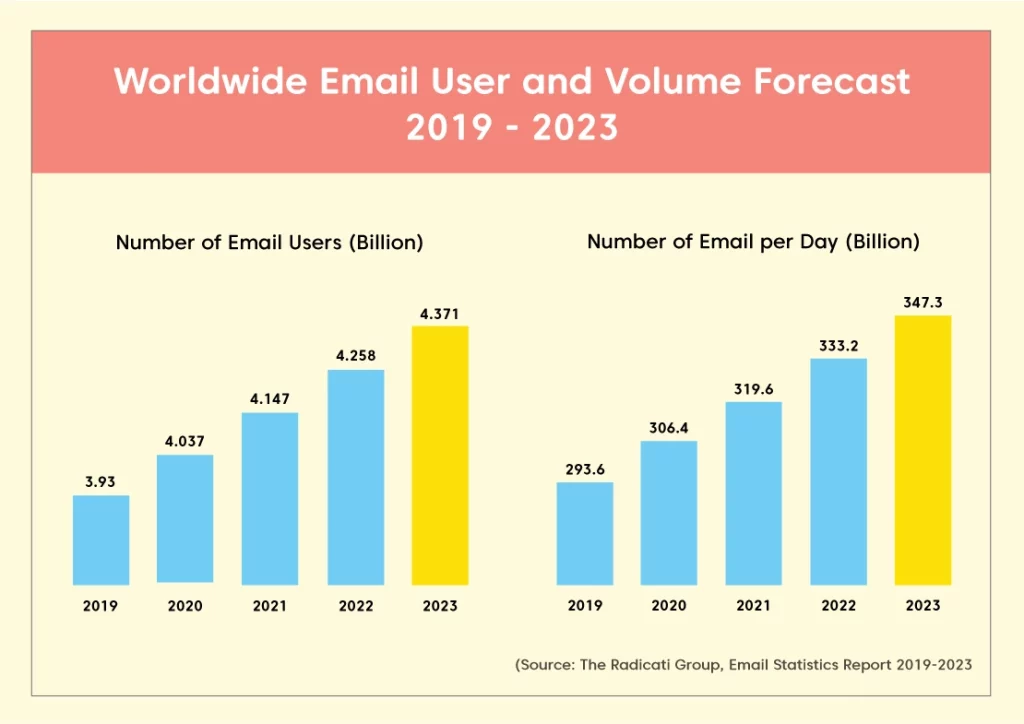 With the help of an email bot, an automated marketing tool, you can respond quickly to incoming email leads instantly. Using Artificial Intelligence and intent analysis, an email bot delivers personalized email responses, allowing you to automatically respond to multiple emails with the right message and keep potential leads engaged.
4. Provide support in multiple languages
In recent years, customer engagement has evolved into a global endeavor rather than a specialized offering. It can be challenging to prepare a team of customer service representatives to grasp hundreds of languages, quirks and dialects to meet a global brand's needs.
It is impossible to train individuals to grasp linguistic diversity but it is far easier to train chatbots. Chatbots may switch between languages in the middle of a conversation, allowing your company to reach a wider audience.
5. Deliver consistent omnichannel support
Chatbots can assist you in customer engagement in a variety of ways, including answering queries. Chatbots, for example, can assist users in navigating your website, collecting information and performing activities in a more human-like manner.
Chatbots are available on a variety of platforms, including the web, mobile, social media, voice and IoT. Your bot can help your customers have a consistent digital experience across all of their devices.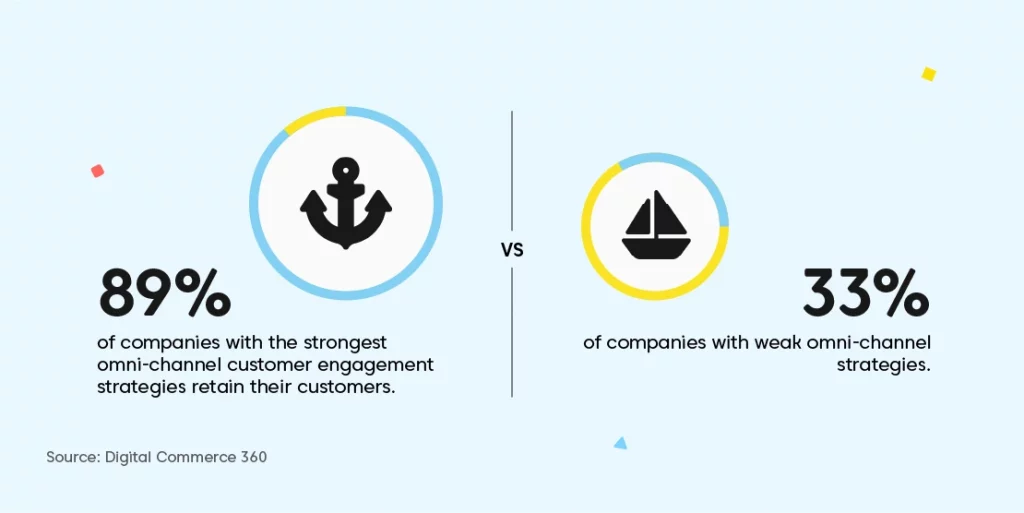 To sum up
Even though AI has the potential to revolutionize customer service, not many companies have explored it. Some firms, particularly in the B2C sector, are unsure how to employ AI for consumer benefit, while others believe they do not need AI to be customer-centric.
These enterprises stand to gain the most from AI technology. It is critical to engage with your customers in a way they are most comfortable. Only then will you be able to deliver the fantastic brand experiences they expect and desire. Conversational AI is ideal for accomplishing all of this at a lesser cost and scale when required.
Connect with our experts to know more about how you can engage with your customers anytime, anywhere, across channels and in multiple languages, with complete journey control and engagement automation.