We know that chatbots and intelligent virtual assistants are extremely beneficial when it comes to scaling operations, cutting costs and saving time. It has delivered up to a 70% reduction in operational costs, and a 40% improvement in operational efficiency with 80% queries self-served.
Chatbots can have multiple responsibilities which can be extended to perform other functions like employee support, engagement and so on. Actions that help companies respond to queries at scale involve fetching the right information in seconds from knowledge bases, gathering valuable insights, tracking orders, helping with payments and supporting customers through their journey.
With customer support, the humanlike sophistication in conducting natural conversations is the key to quality besides being spot-on with answers, at the right time, and with the right content.
Chatbots have access to all data, making them highly efficient at supporting customers.
Tips to build a simple and effective customer support chatbot in minutes
1. Create a set of FAQs for your brand and business.
Customers will query you for a number of reasons. Maybe they want to know more about your products or services. Maybe they'd like to know more about you and how credible are your practices. Make a list of all the frequently asked questions by your customers so that the basic and mundane questions are covered. Having a ready knowledge base of frequent questions and their answers will amp up your customer service. At Yellow.ai, our platform allows you to build a basic FAQ chatbot in minutes with an insights engine.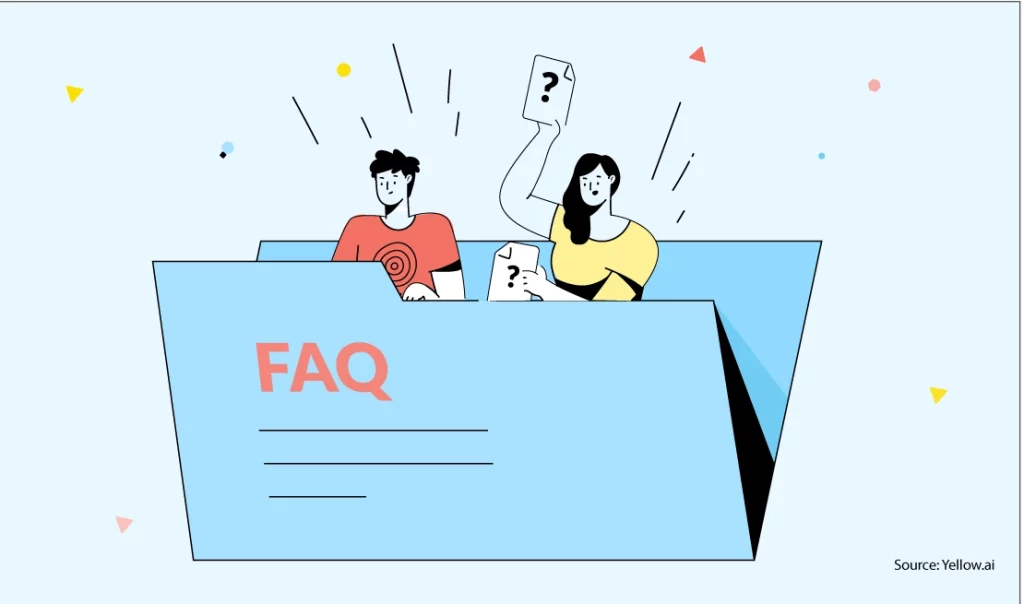 2. Pick the channels for support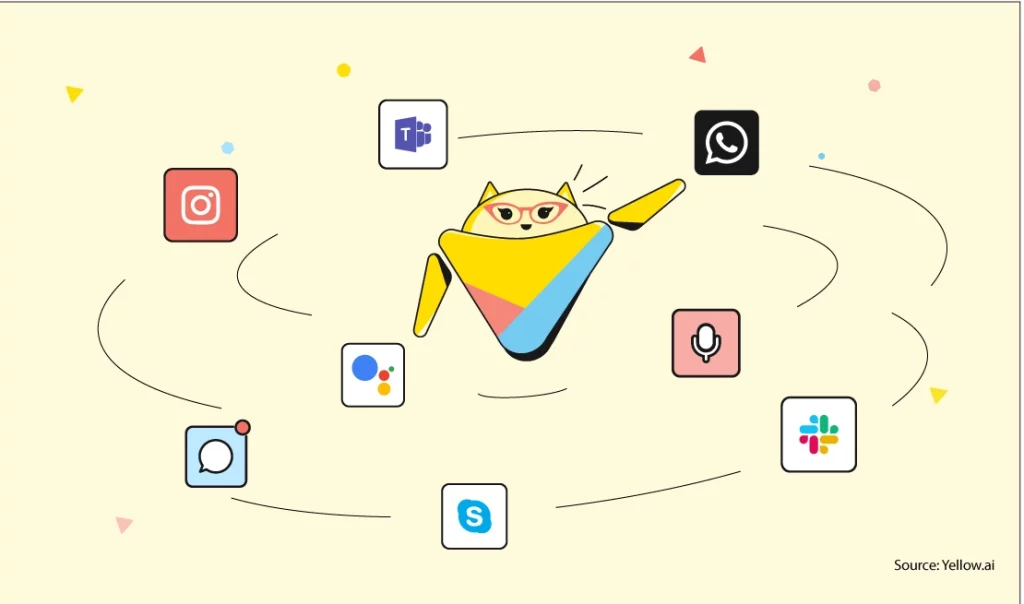 Your customers could reach you over WhatsApp, Facebook, Instagram or others. Which channels do they use or could potentially be on? Evaluate your audience preferences and pick the channels where customers can reach out to you on. You can manage all these conversations seamlessly through a customer experience management platform and automate conversations at scale. The right platform will let you optimize your resources and increase agent productivity plus save you tremendous time and money. Our agent assist platform has helped clients improve customer experience management and increase CSAT scores.
3. Define a conversation flow
User interactions cannot be analyzed in isolation — they are part of a larger system. As a first step, you need to create a Conversational Flow. Similar to an Information Architecture for a website, which puts the website content into a hierarchy of information (a site map). If the customer asks you for A, then your options to serve the customer could be A, B, or C. If they ask for a K, your answers could be X and Y. Define a decision tree so your chatbot knows what to do in each case. Try to account for all the edge cases to eliminate ambiguity.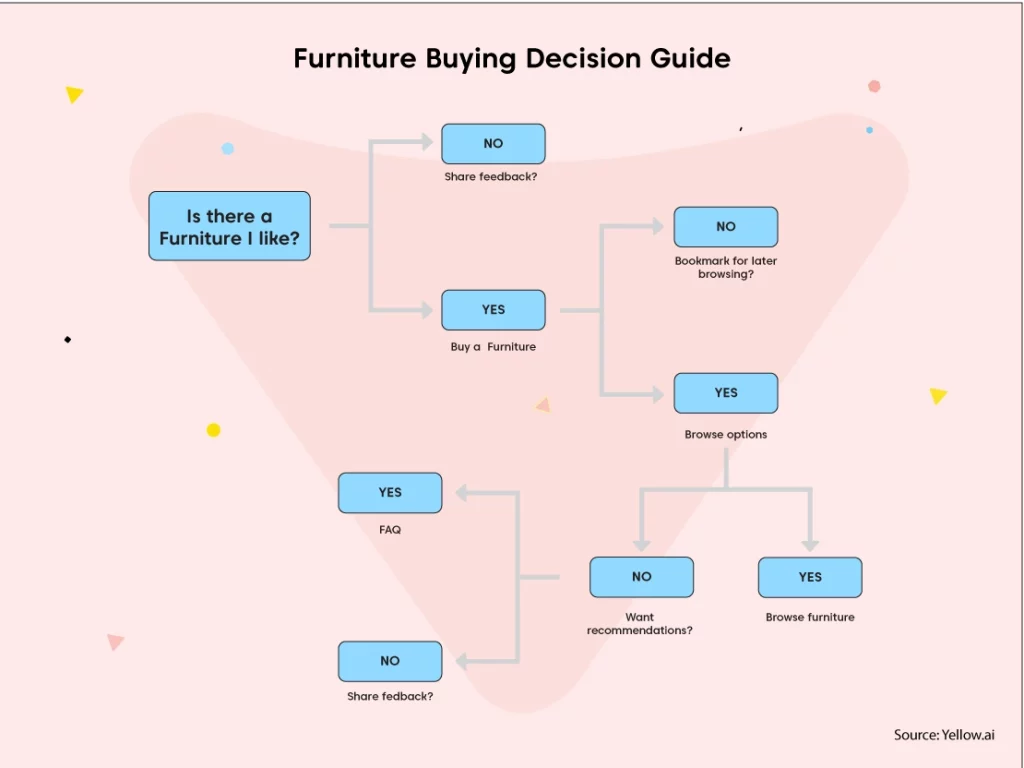 4. Add a script to the flow
After the flow is defined you can put down your dialogue script for every case. Ensure that you use multimedia and emojis to help support your case and showcase your products or services. See that you have the script down in their languages to match your offering if you are located in several countries. In this way, you can allow for multilingual capabilities when you build your chatbot.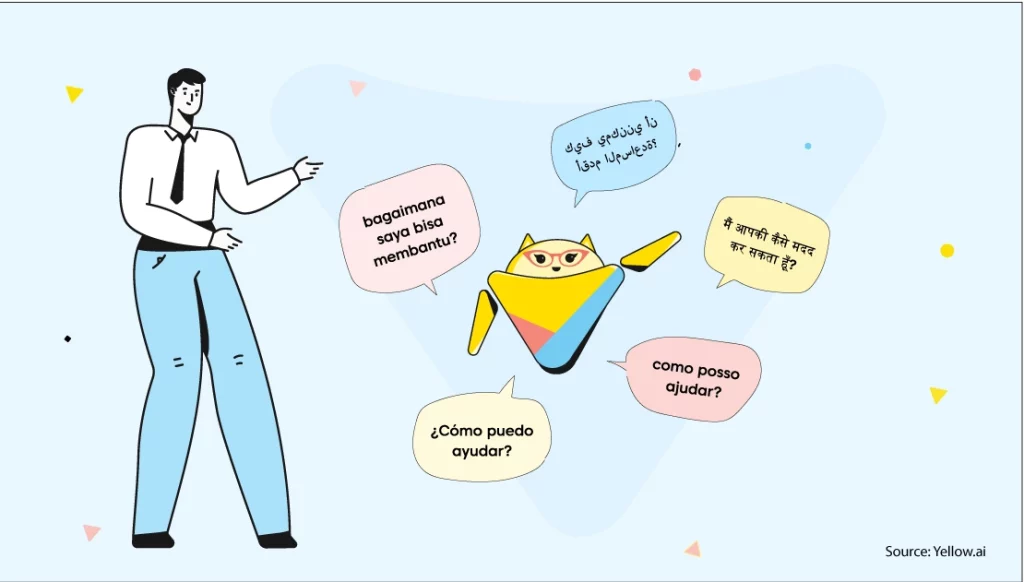 5. Choose a chatbot builder
There are many conversational AI chatbot builders available out there. When looking for a platform, look for the following capabilities –
Low code/ no-code builder
Integrations with backend systems
Integrations with social media apps
Pre-built templates
Support for building
A conversational AI builder will help you deploy chatbots faster. It will also assist in analysing and improving the performance of your chatbot by going through all interactions and looking for faults that can be improved. At Yellow.ai, our Bot Studio helps build a chatbot in under 10 clicks. You can check it out here.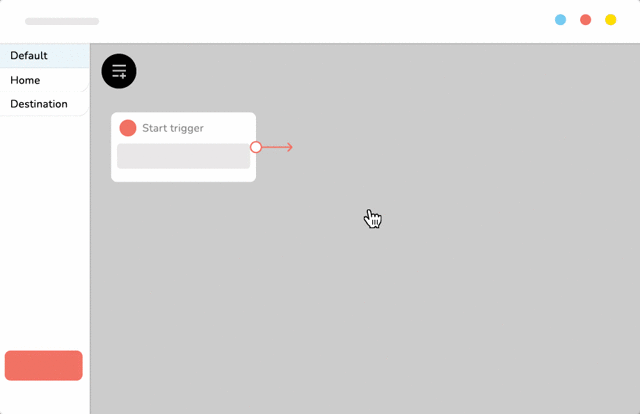 6. Integrate to backend systems for continuous data capture and more
Backend system integrations can be as varied. If you already use integration with your existing offerings (web or voice) the same could be re-used for chatbot purposes. For example, if your IVR already verifies your customer details then most likely the integration can be re-used for your chatbot. If not, you will need to build your own or choose a chatbot builder that helps with integrations and makes it simple. At Yellow.ai, our platform comes with ready connectors to ensure a smooth process and faster go-to-market for clients.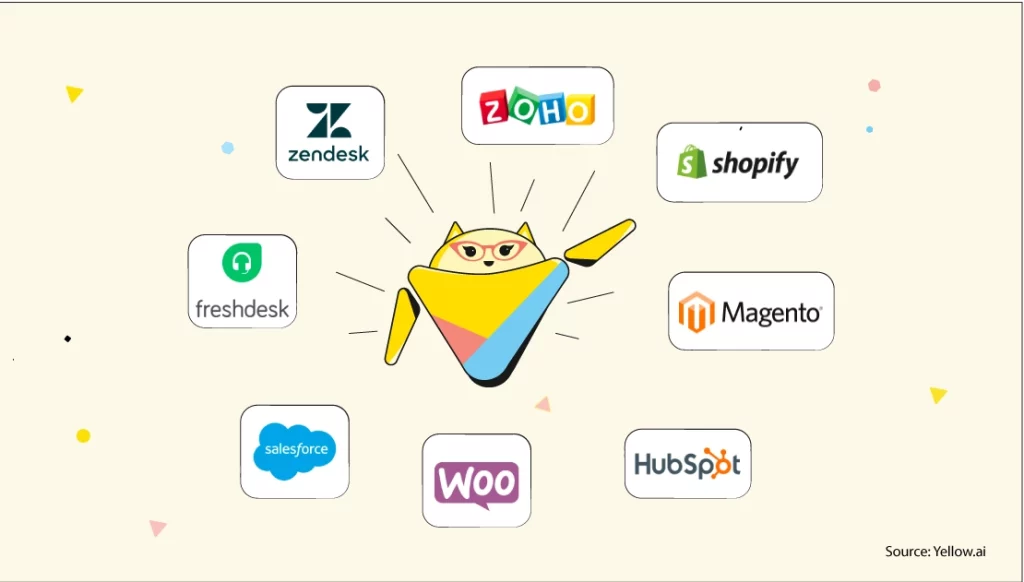 7. Ensure a seamless live agent handoff
Live agent handoff is a must in any chatbot conversation. While you may strive for 100% self-service through automation, it's good to have humans involved. In cases where the customer requests to speak to a live agent or if the query gets too complicated for the chatbot to handle, a live agent may step in. This is where a seamless handover is essential. Something that is achieved through a good chatbot builder. So ensure you evaluate and pick the right vendor.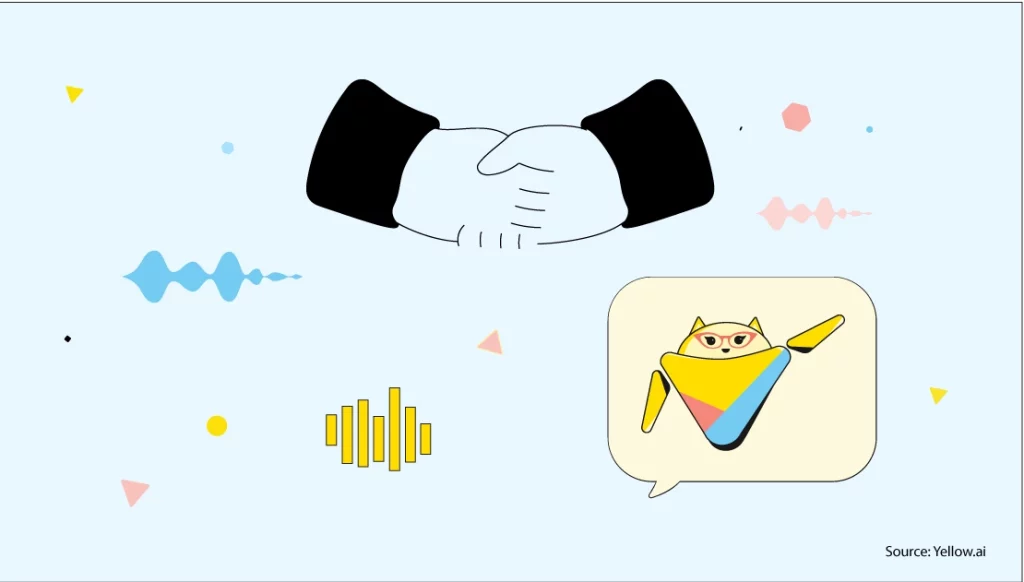 8. Test your chatbot
After you build your chatbot on the low-code platform it's time to test it. Testing is important as it eliminates any kind of errors and glitches that may arise. You don't want your users to go through a conversation with an erroneous chatbot. Test, re-test, make amends and maximise the chatbot's potential.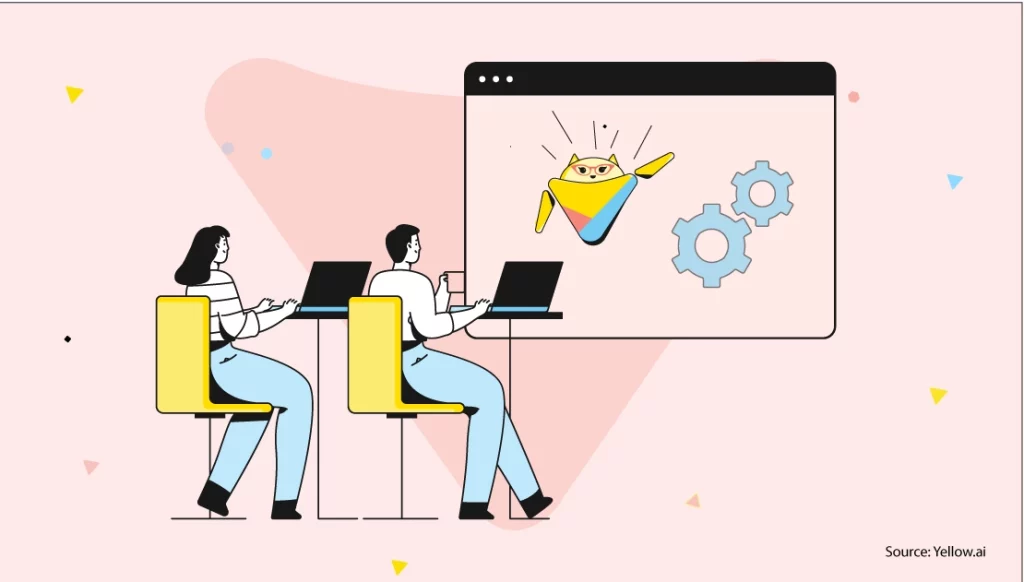 Benefits of customer support chatbot
Increase in first call resolution.
Zero drop-offs.
Conduct multilingual conversations.
Connect seamlessly with your systems to store the leads.
Automated agent workflows.
Increase in sales.
Reduction in OPEX costs.
Personalized experience.
High CSAT scores.
High self-service.
Looking to improve your customer interactions at scale? Talk to us.