Do you feel there are a lot of essential yet repetitive tasks draining time and energy from the HR department?
Looking at the scope of automating these tasks with the help of technology, HR automation tools have become allies for the HR department. With newer technologies and better tools, the productivity and efficiency of the whole department can be improved.
Businesses can observe optimized bandwidth and enhanced productivity by using technology and automation.
Growing businesses can use automation technology to streamline HR processes, empower remote or hybrid working models and automate hiring and training workflows. With built-in and third-party HR automation tools, HR teams can get more work done in less time and enjoy a better work-life balance.
In this blog, our objective is to explore ideas of HR automation, its importance and share the most practical and widely used HR automation examples for your reference.
We hope by the end of this article you will understand how can your business improve the productivity of your HR team by using simple, easy to deploy and economical HR automation tools.
What is HR automation?
Human Resources automation (HR automation) is the process of digitizing and automating all the mundane and repetitive tasks with the help of technology, with an aim to help the HR department in managing the workforce.
This process helps in freeing up the HR team for more human-dependent tasks such as having 1:1 interactions and building strategies for a better future for employees within the organization.
The goal is to liberate the HR team from drowning in paperwork, email threads and other manual repetitive tasks that drain energy and kill time. Automation can bring back the team on track and help them give their best to your organization.
A normal day in the life of an HR personnel mostly includes juggling between sending and receiving emails, following up on the job applications, onboarding employees and handling employee engagement. In the upcoming sections, we will see how these tasks can be automated using trending technologies.
Importance of HR automation
The dominant motive of all the HR automation tools is to improve the efficiency of the HR department in an organization. However, there are a number of other aspects that make HR automation really important in this era of technological advancement.
1. Centralize data
Using online processes and tools for data entry and record-keeping helps the HR department to better categorize data and access all the files in one place. It also saves them from dozing off between piles of documents that take up all the storage space.
2. Save time
Automating processes not only improves the productivity of the HR team but also helps in improving the efficiency of the whole organization.
The hired employees can start working from day one instead of taking weeks in completing the paperwork and other formalities.
3. Improve employee experience
Employees can have simple concerns about their salary breakup, taxation, allowances, leave policies and many other topics.
By automating using conversational AI, employees can receive accurate answers instantly and be satisfied with their organization.
4. Optimize HR Team Bandwidth
With a number of remote collaboration tools, businesses can optimize the distributed team and manage them better.
`HR teams can automate performance management and analysis for every employee and use their time efficiently by communicating with them.
Benefits of HR process automation
A survey by Deloitte shows that 80% of respondents believe that lack of HR skills is a significant issue in their organization.
Automation plays a key role in improving the HR department as a whole by streamlining workflows and managing processes. There are several evident benefits of using HR automation tools.
1. Improve productivity and efficiency
Automation means solving the problem once and putting it on autopilot. HR teams need not solve the problems time and again doing the same thing. Instead, organizations can leverage HR automation tools for the team to perform efficiently and be more productive.
2. Reduce manual paper-work
A number of highly-confidential documents and information such as company policies, employee contracts, performance records and many more come under the care of the HR department. Printing and storing all these documents is an insecure and expensive process.

Using HR automation tools, documents can be saved and encrypted in one single place online without taking up any physical space.
3. Refine communication and collaboration
Communication is a pillar that holds a team together. Using HR automation, the department can very well communicate and collaborate with other departments within the organization and work towards growth.
By automating communication, all members of the organization can have a clear overview of their roles and responsibilities, processes and get a collaborative perspective on various teams' tasks.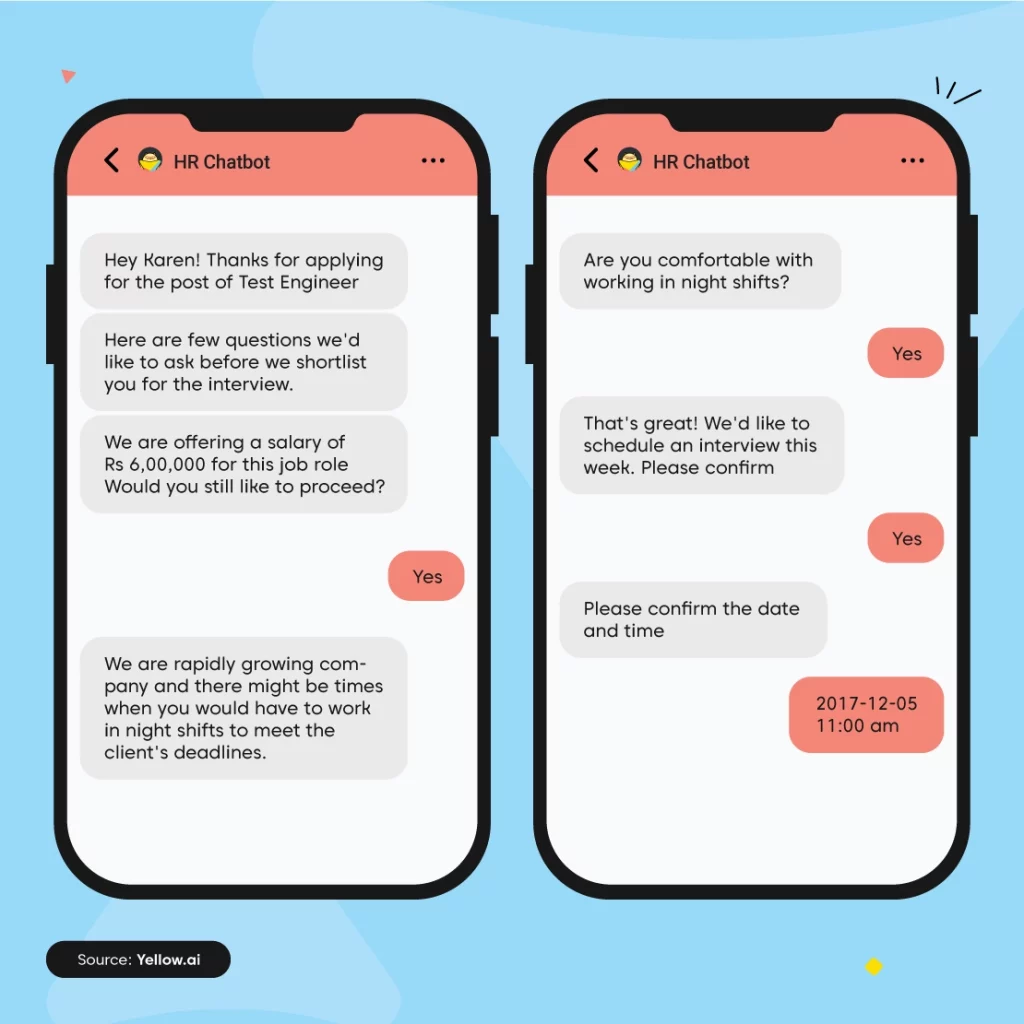 4. Enhance accuracy
Human beings are not meant to do repetitive tasks that can be easily automated. They tend to make mistakes when the work is not interesting or does not require any mental effort.

Machines on the other hand are designed to complete all the mundane tasks with 100% accuracy. Workflows such as sending payslips, collecting feedback, answering FAQs and managing payroll can all be automated to an extent where the team can sit back and enjoy the perks of HR automation.
5. Better employee engagement
Employee engagement is an important part of running an organization. Employees must feel listened to and satisfied so that they can look for a future in the company.

Companies with no or weak employee engagement tend to lose their talented human resources more often and easily. HR automation can help the team to engage with employees on a regular basis and understand the issues faced by them.
6. Increase ROI
With an optimized bandwidth and improved productivity, the HR department can portray a higher ROI by using automation tools and technologies. Businesses can expect a much more efficient HR team with minimum or no investment.
15 practical HR automation examples
Various HR processes and workflows can be automated using technologies and tools. We are listing some of the time-tested, successful and simple HR automation examples adopted and loved by HR departments in many organizations.
1. Onboard and train employees
Once your organization decides to use HR automation, one of the best opportunities is to automate employee onboarding and training. The HR team can accumulate all the important fors and training documents that can be shared with the new hires.
In order to begin streamlining the onboarding process, the HR department must make a list of all the work that goes behind adding a new team member and automate the complete process without losing the personal touch.
2. Streamline payroll
Managing payroll is a highly time-consuming task for HR teams. However, it has the most extensive potential of being automated and streamlined. Organizations can use many payroll software available and automate their payroll processes, taxation and filings.
Multiple native applications can be integrated with the payroll software for time tracking, expense management and other operations that go behind payroll automation.
3. Process approvals and manage time
If your business maintains and tracks timesheets for employees, there are a number of automation tools available for you. The HR team can use a separate time tracking automation tool or an accounting tool integrated with a time tracking system for organizations to eliminate any incorrect or missing data problems.
4. Target best candidates using programmatic recruitment
Programmatic recruitment means using technology to display job ads to the right candidates at the right time. It helps organizations by finding perfect candidates using technologies like big data, real-time bidding and campaign optimization.
Using tools to run programmatic ads can help the HR department hire ideal candidates with less effort, time and budget.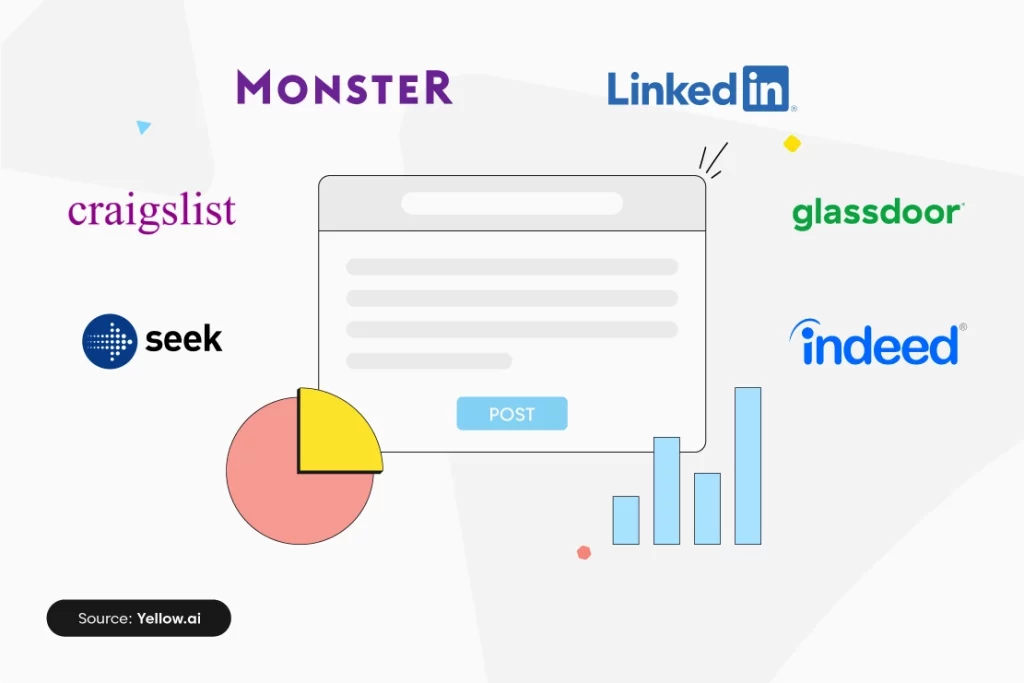 5. Automate employee contracts
While working remotely, sending and following up on employee contracts also becomes a task for the HR team. There are multiple software available that can help the team automate requesting signing of documents and following up until all documents are collected.
Using these tools, the HR team can complete the documentation faster and help the employees join the workforce as soon as they are recruited.
6. Track leave requests and vacation days
Leave requests and vacation days of multiple regions must not be a headache for the HR team. With HR automation tools, while employees can claim their leaves, managers can approve them and the HR department can keep track of the requests.
All the off days for different countries can be uploaded once and the employees can check and plan their vacation as per the schedule.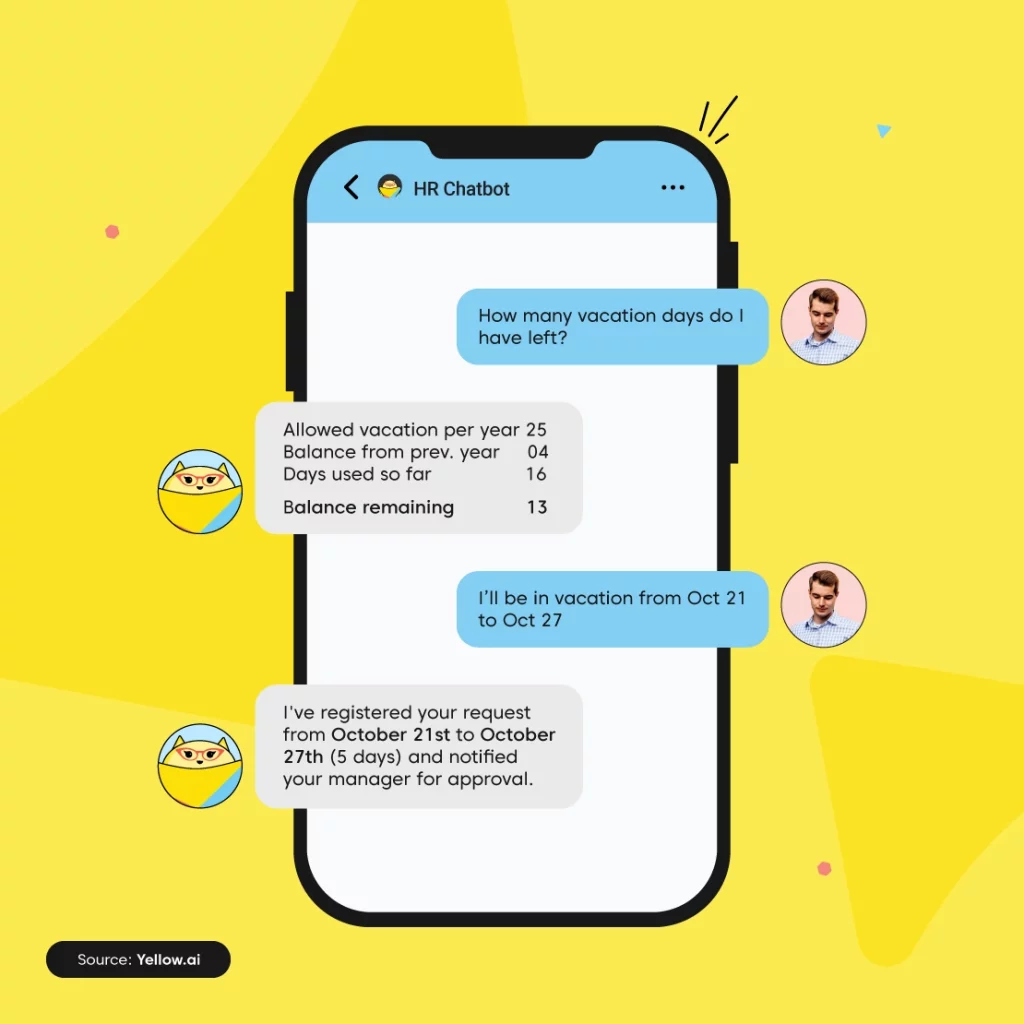 7. Collect performance data
Never miss a chance to recognize your employees and appreciate their efforts for the organization. By automating the collection of performance data, you can keep track of your employees meeting their targets and their overall capabilities.
With this information, you can make informed decisions and make room for internal growth and personal development. You can easily recognize employees, award and promote them and know exactly where to invest your training budget.
8. Submit and approve expense claims
There are a number of expenses that employees can claim as per your organization's policies. You might be left with a cluttered inbox by the end of the month. It is difficult to manage and organize a number of expense claims manually.
This task can be easily automated using some HR automation tools that can help the HR team in organizing the invoices and segregating them in a required fashion. Using these tools, the team can approve expense claims very easily and efficiently.
9. Automate appraisals at defined intervals
With automated performance management and appraisals, the HR team and the managers can assess the employees better and can focus better on their work rather than just collecting data.
The organization can streamline and collect feedback from the employees about the work environment and culture. The HR team can actually check in on the employees and understand how they are doing.
10. Offboard employees
Although it is important to take the offboarding process personally and conduct 1:1 exit interviews with the employees, you can streamline the process of data and feedback collection.
The HR department can standardize the process and make a smooth offboarding process for the employees leaving the organization.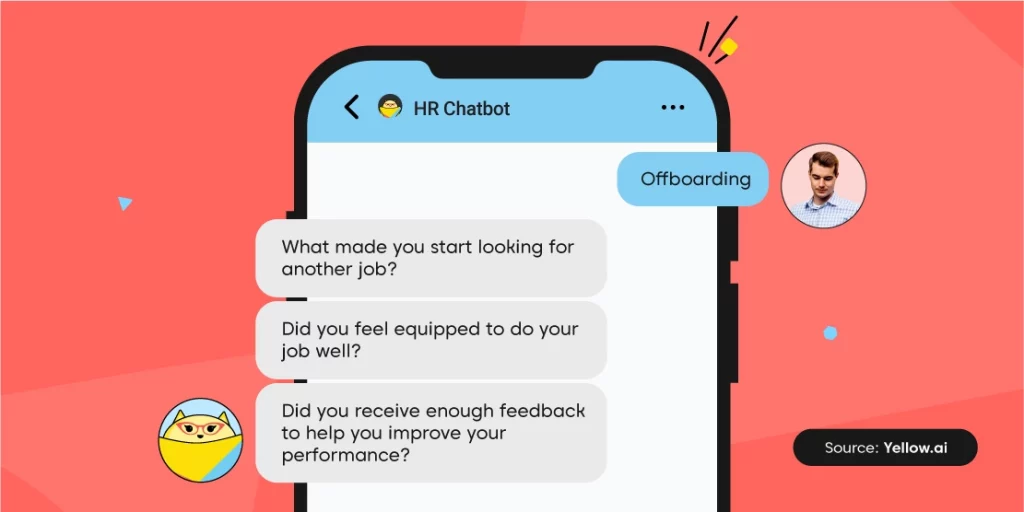 11. Analyze and report data
Analyzing and reporting is a part of every job and HR automation tools can do it very efficiently. They can gather all the data and derive important insights and information that can help the HR department to make decisions.
12. Manage employee benefits
Every company has certain triggers for employees to be able to access the benefits offered to them. Managing the benefits is a tedious and time-consuming task for the HR department, and for the employees, it is rather extraordinarily difficult.
HR automation tools can provide all the required information to the employees and automate the process of managing employee benefits for the HR department. This solves the issues and creates a win-win situation for both the employees and the management.
13. File taxes
You can fully automate filing taxes for the employees in accordance with state-by-state laws. Taxation is a wearisome process and automating it can leave your accounts and HR team with a considerable amount of time to focus on other human-dependent processes.
14. Enrich background checks
Rigorous background checks are extremely essential before hiring the employees and making them an important part of your organization. HR automation tools can enrich your checks and provide you with data about the employees.
You can get information from multiple data sources and get the details about their prior experience, social footprint and contact details.
15. Manage employee data
HR automation tools can help you centralize and organize the data about your employees. This can remove the unnecessary mess of handling hard copies of all the files. It is always easier to update any information on the online documents rather than doing it manually for the hard copies.
Conclusion
All work and no play make HR a dull team. Automation can help the team to get some time off the tedious task of managing a workforce. We hope we were able to give you an in-depth perspective of what HR automation can bring to your organization and why you should prioritize it.
In case you make up your mind and wish to know more about how an organization can leverage HR automation along with conversational AI, do talk to our experts. We can help you build a highly efficient HR team that focuses on delivering the best employee experience.