In today's digital age, user engagement has become more critical than ever before. As an increasing number of customers shop online, retailers are looking for ways to engage with their customers and provide a personalized and seamless shopping experience.
Organizations that have invested in omnichannel campaigns have seen a 1.5x higher YoY growth than other businesses in repeat purchase rates, customer lifetime value, and reduced customer churn.
One way to achieve this is through the use of goal-oriented conversational omnichannel campaign workflows. By leveraging chatbots, voice assistants, or messaging platforms, retailers can guide customers toward a specific goal, such as finding a product, making a purchase, or getting support. This strategy not only enhances user engagement but also provides a holistic experience across different channels.
Yellow.ai's new feature Flows enables organizations to create goal-specific workflows and design interactive, omnichannel conversational campaigns to build brand awareness, increase engagement rates, and drive conversions.
Use Flows to increase reach and engagement in three steps:
Set up conversational workflows based on goals, in a few clicks
Create omnichannel campaigns to engage with users
Analyze and improve the effectiveness of campaigns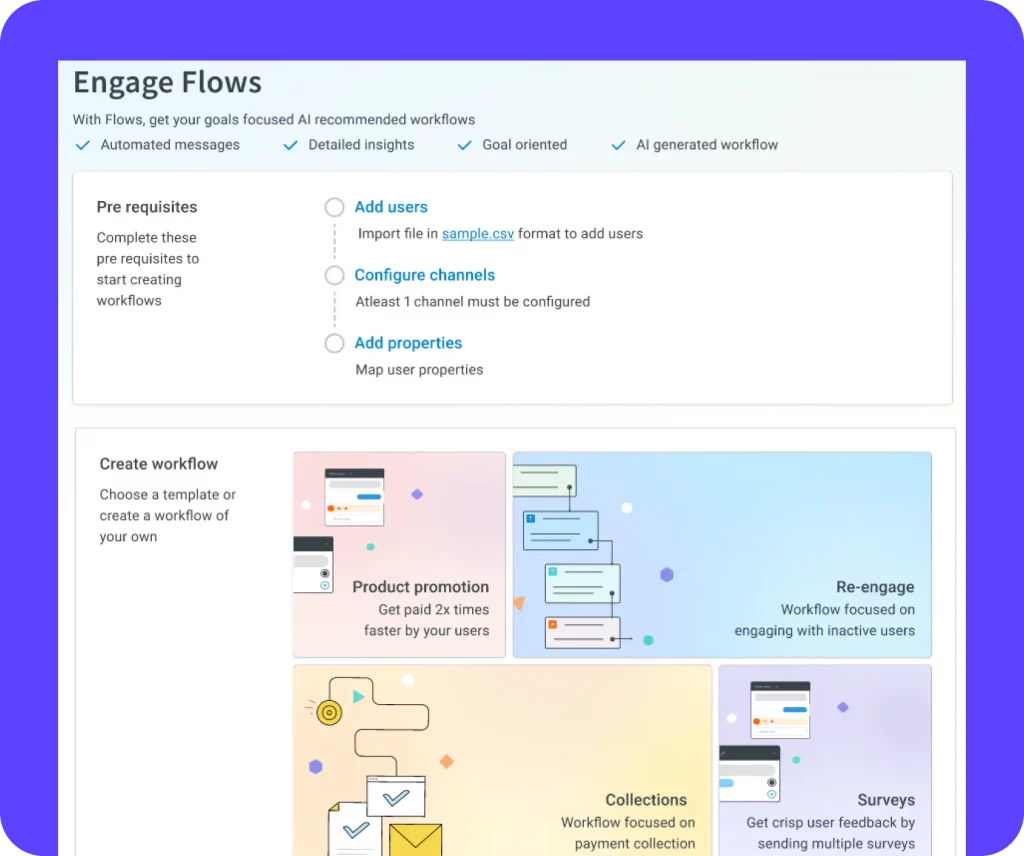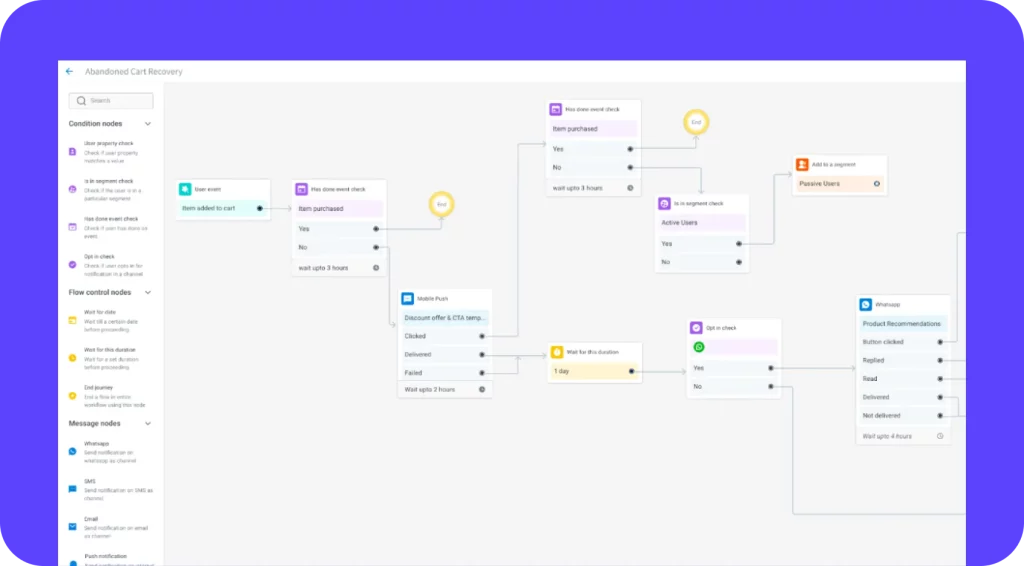 Hear it from Aditya Mittal, Business Development Manager at Rajmandir Hypermarket on how they used Yellow.ai's Flows to design an effective marketing campaign:
Rajmandir Hypermarket is a leading retail chain in India and offers a wide range of products at competitive prices with a focus on quality and customer satisfaction. The team wanted to launch a goal-based marketing campaign that was targeted toward users of the South Delhi store to increase store visits and provide visibility into offers.
We used to send outbound campaigns but saw limited success—the 'read' rates on WhatsApp were less, the communication was informational; not conversational, resulting in a significant number of unread and undelivered messages.
We wanted to pivot toward a more effective approach with Yellow.ai, by designing a goal-oriented conversational campaign on WhatsApp to:
Increase offer visibility and awareness
Improve engagement (read) rates
Understand user intent to visit the store & improve conversions
Setting up the campaign workflow
After sending the first notification, a second notification was sent after 8 hours to users who didn't engage.
For those who opened the message, a follow-up was sent within 2 hours, to understand their intent to visit the store.
Benefits
The team automated conversational campaigns, targeted specific customers and saw some excellent results. There was a boost in engagement since we were sending communication on our user's preferred channel, making it more convenient for them to access the information or services they need.
Achieved an engagement rate of 74.48%
Reduced costs by 40%
Achieved read rates of 80%
Summary
Create AI-powered conversational campaigns by setting up goal-oriented workflows, using Yellow.ai's generative AI capabilities.
Increase reach, re-engage users along their buying journey.
Achieve high engagement rates, reduce costs and improve read rates.
If you'd like to try out this feature