Last month we announced the launch of our Dynamic Automation Platform (DAP) powered by Generative AI. Built on a multi-LLM architecture that is continuously trained on billions of conversations for scalability, speed, and accuracy, DAP can help enterprises automate customer and employee experiences with human-like interactions while significantly reducing operational costs.
Today, we are thrilled to announce that Yellow.ai is now offering enterprises the exclusive opportunity to witness the industry's first Generative AI platform "YellowG", in action.
Businesses can achieve 90% automation within the first 30 days, while saving 60% in their operational costs.
Designed to transform the way businesses interact with customers and employees, YellowG offers unparalleled value through its innovative features and capabilities. The YellowG platform is built from the ground up, leveraging the power of Generative AI technology and Enterprise GPT! Join us at an exclusive event as we unveil YellowG and be among the chosen few to learn how you can maximize efficiency, productivity, and customer satisfaction for your business.

YellowG: New era in conversational automation
YellowG represents the next frontier in automation technology harnessing the power of Generative AI to create tailored solutions for businesses across industries. By automating complex workflows, enhancing existing processes, and empowering innovation, YellowG promises to:
Boost efficiency and productivity of your human agents
Streamline operations and reduce costs across CX and EX use cases
Enhance customer experiences to drive higher sales
Automate workflows faster and stay ahead of your competition
Key value propositions of YellowG
By integrating Generative AI capabilities, we're taking a major leap forward in achieving the goal of building autonomous customer and employee experiences with human-like interactions.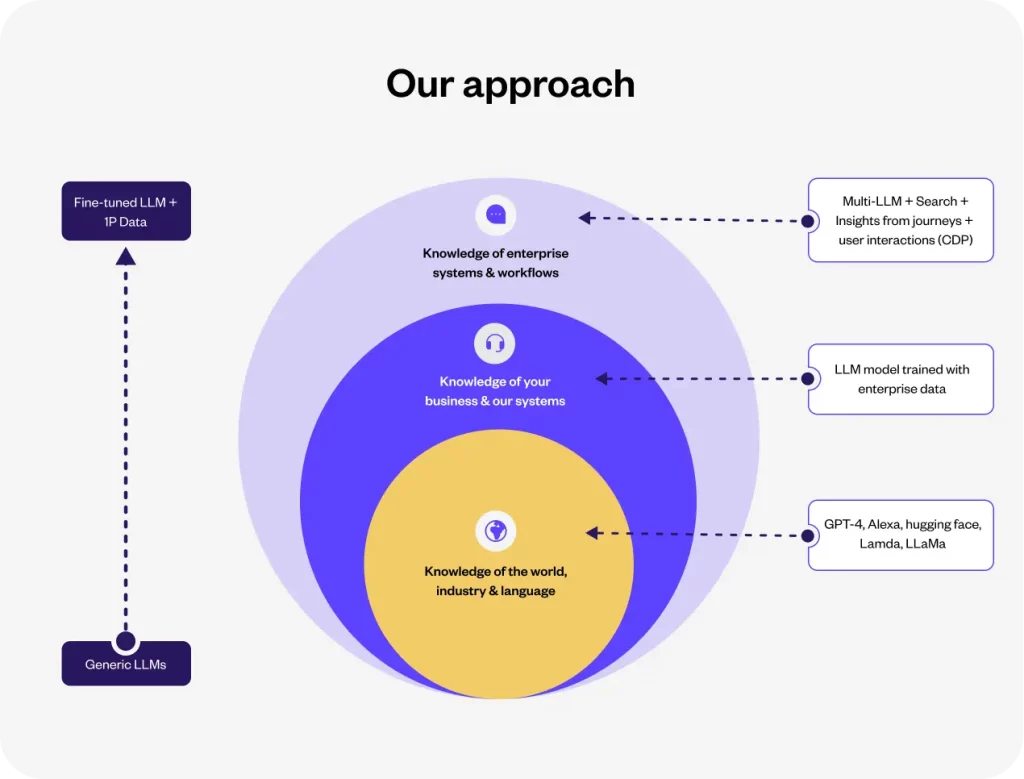 At the heart of YellowG there are powerful features that promise to revolutionize enterprise automation:
Zero setup: Accelerate your time to value by deploying a fully functional bot within minutes of uploading documents. Seamlessly connect your bot to preferred channels, go live instantly, and generate Campaign Workflows by providing details on Campaign Goals, Context, and User Segments.
Goal-based conversations: Move beyond content-based automation and embrace goal-based conversations powered by Generative AI. Enable your enterprise to provide customer solutions and fulfill end goals, rather than merely answering queries.
Human-like empathy: Elevate your conversational experiences, whether voice or text, by delivering human empathy in sync with the context and scenario at hand. Say goodbye to mechanical responses based on FAQs and embrace a more humanized approach to customer interactions.
Dynamic workflows: Empower your enterprise to create and expand workflows dynamically with Generative AI, adapting to the ever-changing context and requirements of customer conversations. Break free from the constraints of fixed workflows and ensure customer needs are met with agility and flexibility.
Backed by ISO, HIPAA, SOC2, and GDPR certifications, YellowG is built to meet the highest security standards and compliance requirements, so you can rest easy knowing your data is safe.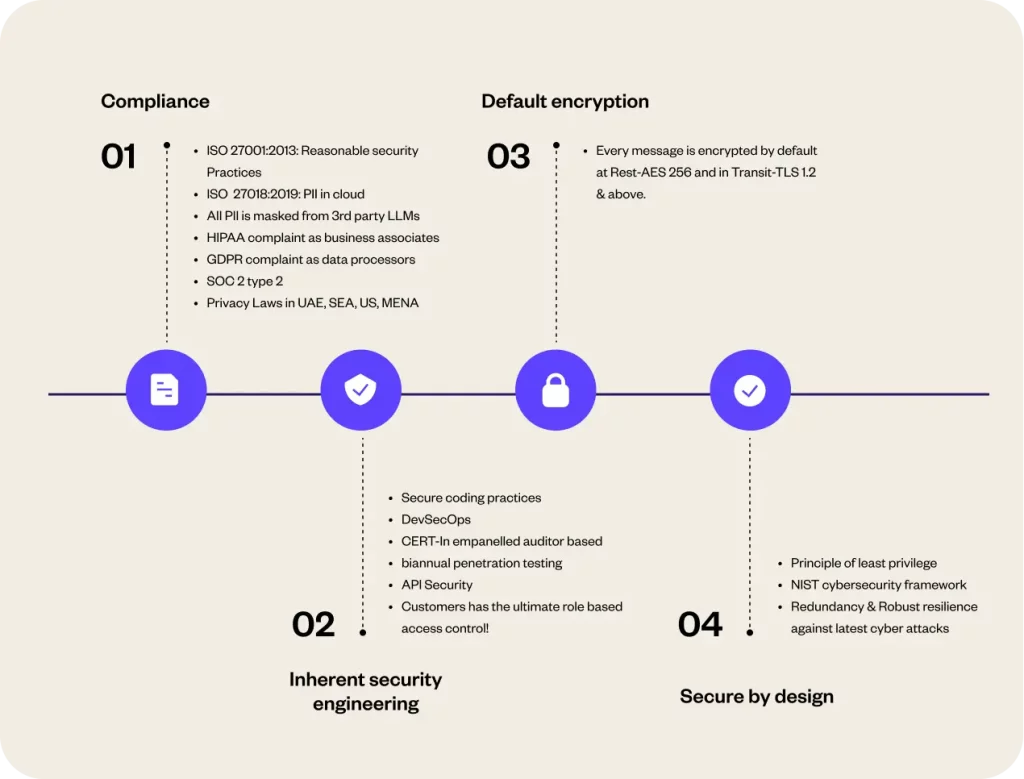 The YellowG launch party experience
Join us at the YellowG launch party to explore the incredible potential of our state-of-the-art platform for your organization. The event will include:
A comprehensive introduction to YellowG's innovative features and capabilities
Real-world success stories from early adopters
A live demonstration of YellowG, customized for your enterprise needs
Interactive Q&A sessions to address any questions or concerns
Networking opportunities with industry experts and fellow professionals
We just launched YellowG!
If you missed the live launch party, worry not! Watch it on-demand to learn how the transformative power of generative AI-driven automation can drive success for your enterprise.