On average, a customer interacts at least seven times over different customer touchpoints before making a purchase with a brand. What experience would you like to give to your customers during these seven times along their awareness and pre-purchase journey?
Customer touchpoints play a vital role in picturizing the experience of an average customer during their journey. By mapping all the interactions and phases of the customer journey, along with customer experience brands can understand their shortcomings in satisfying customers.
The above image depicts how a brand can map its customer journey with touchpoints and understand customer experience throughout the journey. For example, as the image shows that the website information of a brand is unclear and thus there is a downfall in customer engagement after the awareness stage.
Businesses can introspect and work on their limitations so as to go above and beyond for providing the best customer experience and as a result grow and upscaling.
In this article, let's understand what customer touchpoints are and how they really matter in customer experience through the customer journey.
Definition: Customer touchpoints
Customer touchpoints are the points of interaction between a customer and a business. These points of interaction crucially impact the customer experience and impression of the business that customers carry along with them. These touchpoints include the devices and platforms, such as websites, emails, customer support teams and many more.
To grab the attention of customers within a fraction of a second, all touchpoints need to be viably used and framed to provide the best customer experience. By analyzing and visualizing all the customer touchpoints and the interactions during the complete customer journey, businesses can find a room full of opportunities to improve their customer experience and make their business increasingly customer-centric.
The key customer touchpoints of a business can be mapped to the 3 major steps of the sales funnel, that is, pre-purchase (awareness and consideration), purchase, post-purchase and further customer support. By mapping the customer touchpoints to the customer journey, businesses can strategize their customer engagement strategy and provide the customers with exactly the experience they expect.
Importance of customer touchpoints
While building presence and marketing the business, marketers tend to skip understanding customer touchpoints and go on marketing, selling and supporting customers in a haphazard manner through all the possible channels. This leaves no room for understanding which channel is working for which part of the customer journey.
Let's look at why customer touchpoints are extremely important to provide a sophisticated customer experience.
1. Making or breaking customer journey
Customer touchpoints work as a determining factor in regards to the customers' journey with the business. From knowing the brand to becoming a loyal customer, customer touchpoints help customers in building a rapport with the business.
Businesses must essentially plan and strategize leveraging different touchpoints for designing a conversion-driven customers' journey and improving overall retention rate.
2. Customizing touchpoints as per different demographics
Customer touchpoints can be customized based on different demographics, geography, culture, and even for individual customers. Creating a single customer touchpoint can cut a particular sector of the audience that does not use that particular channel.
Businesses can get insights and check for the touchpoints used by a sector of your target audience with specific demographics. This will help brands reach out to maximum customers and increase revenue.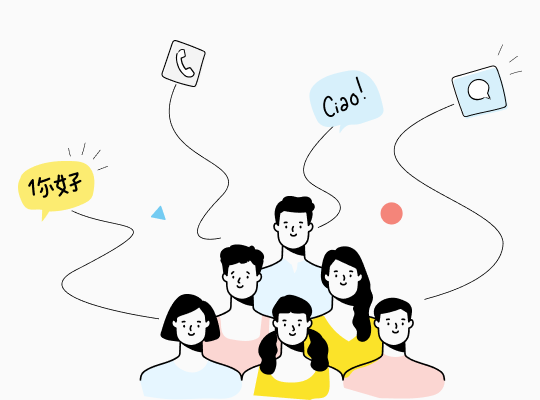 3. Calculating metrics and tracking progress
Every customer touchpoint (especially digital) comes with a set of metrics for businesses to track their progress. For example, website visits, bounce rates, number of likes, shares, comments, or subscribe hits for social media and session time for educational content, newsletters and blogs. Analyzing the success and popularity of each customer touchpoint is important for a brand to understand which is working best and why.
Customer experience is directly related to customer touchpoints. The more a brand works on customer touchpoints, the more likely it becomes that customers have a better experience.
Customer touchpoints mapping
Customer touchpoint mapping refers to the process of aligning every single touchpoint to a customer's journey. It involves identifying all the instances where customers can interact with your brand.
Mapping customer touchpoints help you understand the customer experience throughout the journey. It helps brands recognize the areas that are doing good and areas that need attention. As a result, it helps in improving the customer experience (CX).
Optimizing every point of interaction mapped to the customer journey is essential for a business's perception in the minds of customers.
We have listed a majority of touchpoints that every business must take into consideration while planning their customer experience. We have mapped them along the customers' journey for a better understanding. To add to it, we have added some secret tips on how you can optimize a particular touchpoint for providing an excellent customer experience.
Customer touchpoints for awareness or pre-purchase phase
1. Website
A website is the face of your online business. Having a well-designed website is very essential for providing a good customer experience.
A website with the right elements and content can make customers stay longer and engage with your business for a longer duration. It is one of the most common touchpoints used to create a first impression on the minds of consumers.
2. Social media
The penetration of social media in businesses has grown to an inseparable level. Customers interact with businesses over social media so much so that it can be a part of all the phases of a customer journey.
Social media is the best source to boost awareness about your business and reach out to audiences via ads and organic growth. 72% of customers have visited social media to know about the business. This makes it a vital touchpoint for thriving businesses.
3. Online advertisement
Digital marketing through paid advertising has become a prominent source of traffic today. During the awareness stage, brands present themselves through online advertisements in front of their target audience.
Businesses and marketers are investing in online advertising because the results obtained from an attractive advertisement targeted correctly are outstanding. Online ads are a controlled touchpoint where businesses can target users and optimize ads accordingly.
4. Chatbots
Chatbots or voice bots can be used as a customer touchpoint across the whole customer journey. Businesses can use them to guide customers during the awareness stage and assist them in the purchase process, and support them during the post-purchase phase.
Chatbots come with many benefits and can be easily deployed on the website, mobile application or even social media. AI-driven chatbots are known for their ability to respond instantly and intelligently and are loved by customers and businesses.
5. Corporate events
A corporate event is an opportunity to showcase your products and services directly to your target audience. It is a customer touchpoint where your prospects can directly communicate with you and understand your USPs.
Events, as a touchpoint, are used by companies to spread awareness about their brand and create some commotion in the marketplace.
6. Peer Referrals
Excellent customer experience and product lead to word-of-mouth marketing or peer referrals. Peer referrals can upscale your sales to an absolutely new level.
83% of customers are influenced by their peers for buying or using a product or service. Surveys nowadays include, "how likely are you to recommend our products to your friends and family?" to understand how well their interaction experience was.
Customer touchpoints during the purchase process
1. Product demonstrations
Customers, once they have acquired a good understanding of the product or service, look for product demonstrations and meetings with the company personnel. Product demonstrations are the customer touchpoints where customers can interact with humans and understand the product better.
Customers who opt-in for a product demonstration usually have high buying intentions and thus need a closer look at the product.
2. Customer reviews
About 95% of customers read reviews before opting for a product or service. It is a touchpoint that can make or break customers' decisions, especially in the travel and hospitality industry.
Getting reviews is an essential part of building trust in your customers and adding to your brand value. Genuine comments and reviews can also help you improve your shortcomings.
3. Transactional platforms
Companies with an online presence and sales counters can have a global audience. Having a smooth and fast customer experience on these platforms can really help a brand stand out. Mapping this customer touchpoint to the purchase process and understanding what the customers feel with each interaction on the website/app can help brands improve their customers' journeys and multiply their revenue.
4. Point of sale
No matter online or offline, the point of sale is a customer touchpoint where the customer meets the business. A point of sale must be so well-optimized and effortless that customers never need to have a second thought before buying your product.
For B2B, it is easier to maintain a rock-solid customer experience at the point of sale. However, this can be a challenge for B2C businesses.
Customer touchpoints post-purchase
1. Customer feedback surveys
Feedback surveys play an integral role in helping brands understand the pros and cons as per their customers. A customer touchpoint where he/she can provide opinions and share their perspective is a sign of excellent customer experience. 42% of businesses miss this customer touchpoint of taking customer feedback.
Businesses must understand and continually improve their customer experience by regularly taking feedback from customers.
2. Customer loyalty programs
With loyalty programs, customers tend to retain using one or the other customer touchpoint. Cherishing loyal customers and building a strong rapport with them can help your business set examples of great customer experiences.
If a customer buys from you or refers your business to their colleagues, they must be appreciated and rewarded. This will definitely create a ripple effect among your customers and also help the business grow tremendously.
3. Customer support
The most important post-purchase customer touchpoint is customer support in any and every possible way. Businesses that go above and beyond to support their customers win customer loyalty.
Every customer needs customer support at some point after the purchase. Being available for customers and helping them solve their issues as fast as possible is the bare minimum for a company to do for their customers.
4. Brand community
Brands build communities of their customers with similar mindsets and who have invested in the company in one or another way. These events are organized with a captivating reason for the customers to join.
It is an extremely valuable touchpoint as customers engage with each other as well as the company personnel after the purchase process to share their experiences and help brands grow with growth in their community.
5. Emails
Emails are a customer touchpoint for every part of the customer journey, pre-purchase, purchase, or post-purchase. Being the most widespread communication channel with 4 billion daily users, emails are used by all business aspects, that is marketing, sales, and customer support.
However, for customer support, emails are the most used source of communication.
6. Billing actions
A smooth billing procedure is usually an overlooked customer touchpoint. It is a post-purchase process and does not affect the decision of the customer. But a tough billing action can lead to a reduced retention rate because of the churn.
Customers do not prefer having a tough time while paying and they can be annoyed if the issue is not addressed quickly.
Based on their industry, businesses can work on some or all of the above-mentioned customer touchpoints and optimize them for the best customer experience. Touchpoints such as phone calls, or letters, that are not included in the list are also essential for some businesses. So you can select and prefer touchpoints that work better for your business.
Managing all customer interactions via all channels can be challenging for businesses. You can automate human-like conversations using artificial intelligence on some of these customer touchpoints. By implementing conversational AI with channels like chatbots, and social media, your business can win the game of CX.
Yellow.ai is a leader in complete CX automation using artificial intelligence. You can share your concerns related to customer experience and business communication and we promise to sort it out for you.
To know more about our products and offerings, schedule a demo with our subject matter experts.
You can also try out our all-new bot builder and try your hands on no-code chatbot building within just 10 clicks. You can build your own chatbot without any engineers or software development team