Have you ever used Viber?
No?! You're late to the party, but let me just say that you're missing out!
Viber has a good and smooth interface that's easy to use. It has always had outgoing call options and other differentiating features that allow the app to jump off the books worldwide. Let me walk you through some cool Viber facts.
Viber user statistics point to 1.169 billion registered users on the messaging app, as of March 2020.
Users can call numbers not registered on Viber. How cool is that? Obviously, you'd have to get a subscription plan, but these fares are vastly cheaper than international call rates.
A typical user sends 30+ messages per day.
Viber user statistics point to over 35 minutes spent daily on the platform.
Viber statistics show there were 38.57 million visits on desktop and mobile web between December 2020 and May 2021.
Viber chat statistics show that as of November 2020, chatbots in Ukraine can safely process payments, and the company plans to expand it to other markets as well. The feature directly connects users to their Google or Apple Pay accounts for a hassle-free process. Viber doesn't have access to users' payment information, but rather serves as a mediator. Credit: 99firms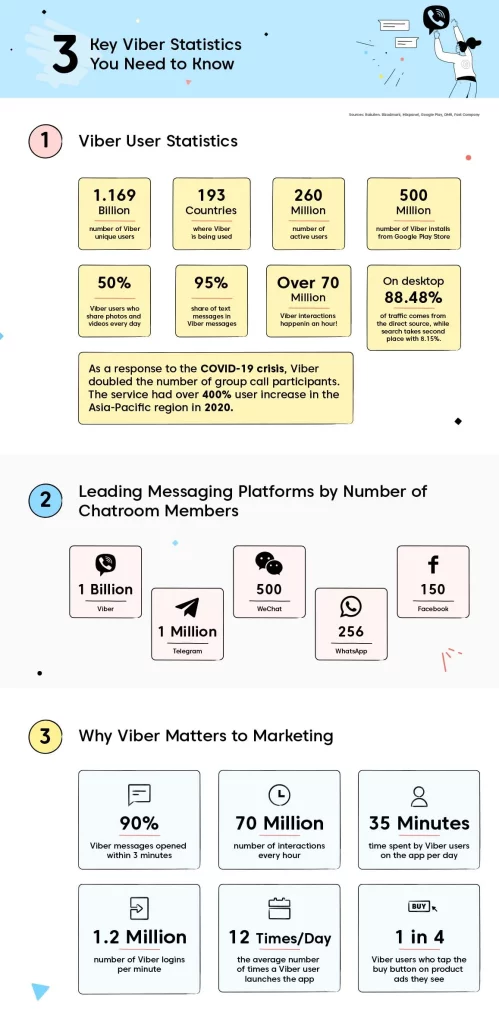 Rakuten Viber for business messaging is a powerful messaging tool having phenomenal adoption in Europe, SEA and such. Brands are increasingly looking at providing a conversational user experience given that Viber for Business Messaging helps organisations set up a verified, official channel so that customers can confidently interact and transact.
yellow.ai is proud to be an official partner of Viber for helping brands launch their business messaging successfully.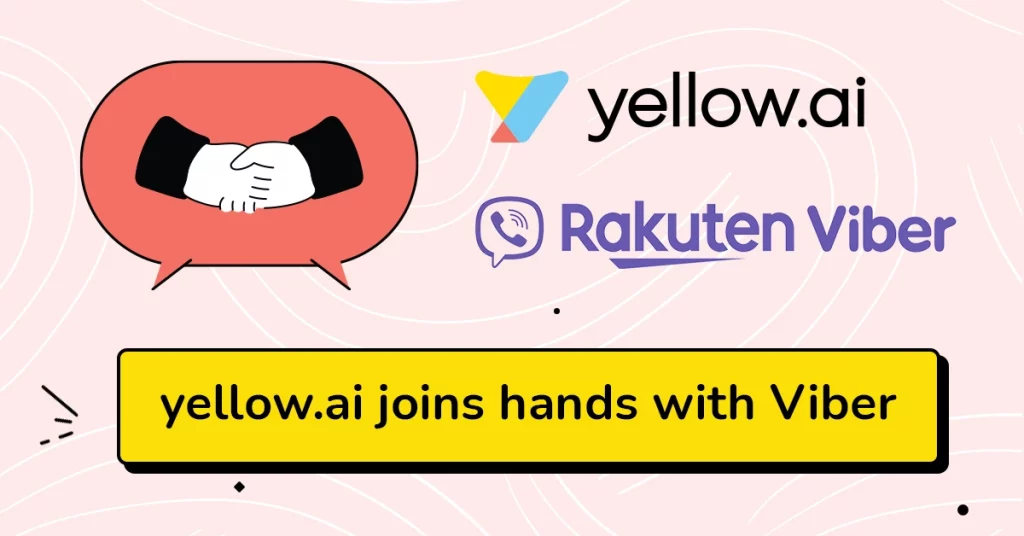 Viber chatbots vs Viber Business Messaging API
Viber has been allowing brands to build chatbots using the public chatbot APIs for some time now. Using that, 1-way notifications or 2-way communications are designed. However, to stay authentic & look official, brands & enterprises need a verified persona. Thus, Business Messaging API. Viber Business Messaging (VBM) offers many salient features.

– Viber's verified icon making yours a trusted brand
– Brand information page where important details such as logo, description, address, website etc are added.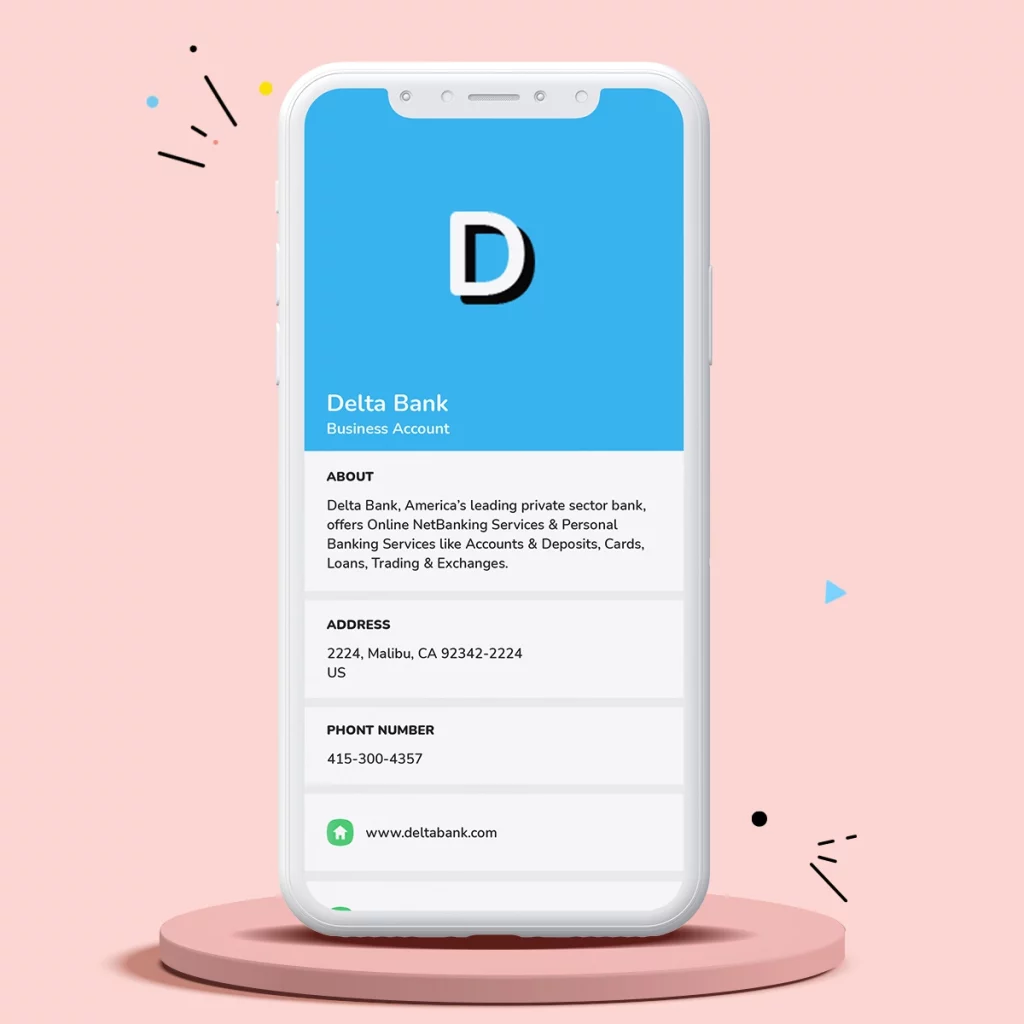 Craft interactive conversations on Business Messaging
With Business Messaging, you can have a real-time, one-to-one conversation with the customers. yellow.ai's NLP capabilities make the conversations humanistic, free-flowing and natural in any language that users understand. The adoption of Viber messaging and the NLP capability of yellow.ai both together can deliver phenomenal experiences. Brands can mix it up with various rich-media elements, such as:
Rich text messages that convey crucial information, crisply.
Attractive images for catching user attention.
Interactive buttons & links to sources.
Safe chat space in a brand-native environment
Share and receive important files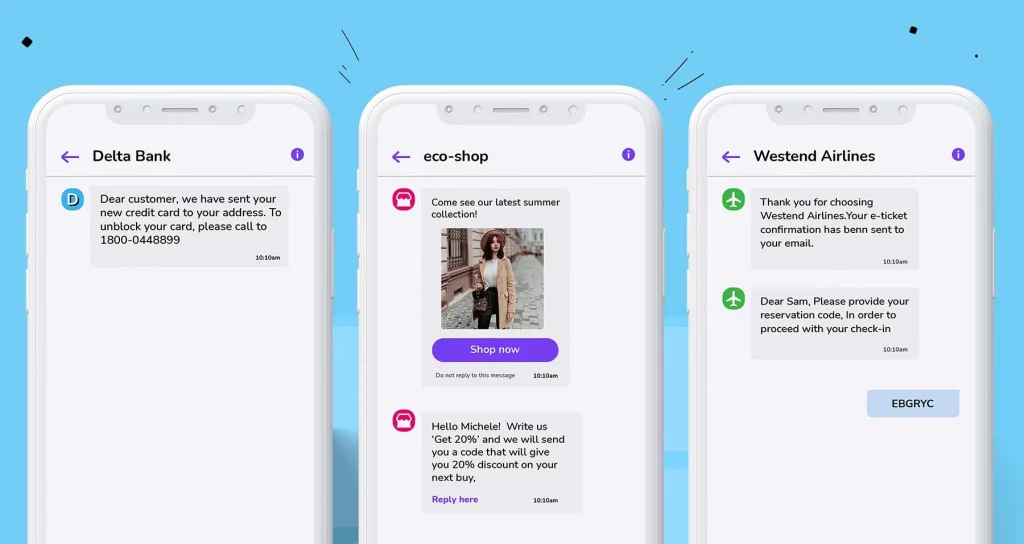 Why use Viber Messaging? (And not native messaging)
Simple.
A mix of visual elements (buttons, text, etc) over simple text. SMS or MMS are highly costly.
Discover how users interact on Viber over partial delivery reports on SMS.
Pay for delivered messages over sent.
Call international users even if they don't have Viber.
Let's picture a few use cases of Viber to see how the funnel would flow.
An e-commerce brand sending an order confirmation notification on VBM.
A customer tracks the delivery status of his order.
An ed-tech company sending course documentations on VBM.
If you're in Ukraine you can also set up payment collection.
Using Viber to collect survey responses and feedback.
What about promotions you may ask? Here are a few use cases.
An insurance brand sending new product promotions.
A fashion brand pushing loyalty program statuses.
A gourmet kitchen brand running offers & coupons for dinner.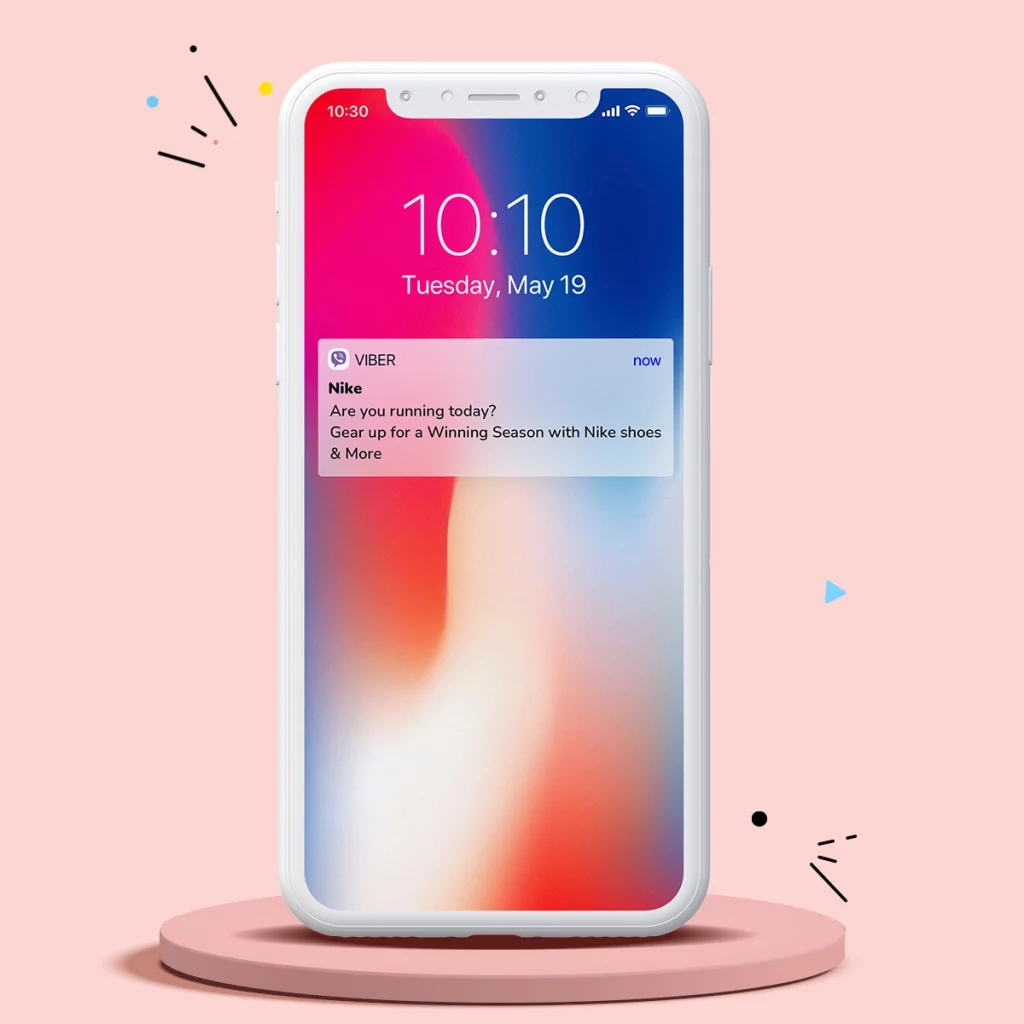 Now for that 2-way conversational sales & support:
A customer raising a support enquiry with an airline company over chat.
A customer exploring new furniture offerings conversationally.
Want to try Viber?
Get a free demo of our Viber Messaging Automation, today