1. Brands are voicing out for great CX
The increasing usage of connected voice devices apart from voice searches are solid reasons for brands to adopt the Voice AI.

Another major reason is that Voice AI helps:
Understand the natural languages (like that super star employee of the month – customer support agent who speaks multiple languages.)
Deliver faster time-to-resolution with human-like conversational experience.
2. Voice automation at yellow.ai
Yellow.ai's cutting edge Voice AI differentiates with:
Automation-first strategy with 60% automation completed in first 30 days
AI with human support in the loop
Industry focused custom voice models
Out-of-the-box connectivity with Google, Azure, and Amazon
Voice persona management
Human transfer for critical & urgent enquiries
3. Outbound voice campaigns for marketing & updates
Creating voice campaigns on Yellow.ai platform is effortless. Our collaboration with Microsoft helps deliver world-class Text-to-speech (TTS) solutions.
NLP voice blasts can be sent for generic updates (such as changes in delivery policy because of COVID-19, for example) or promotions (such as latest offers waiting to be grabbed).
Our voice automation is API-ready making deployments 10x faster.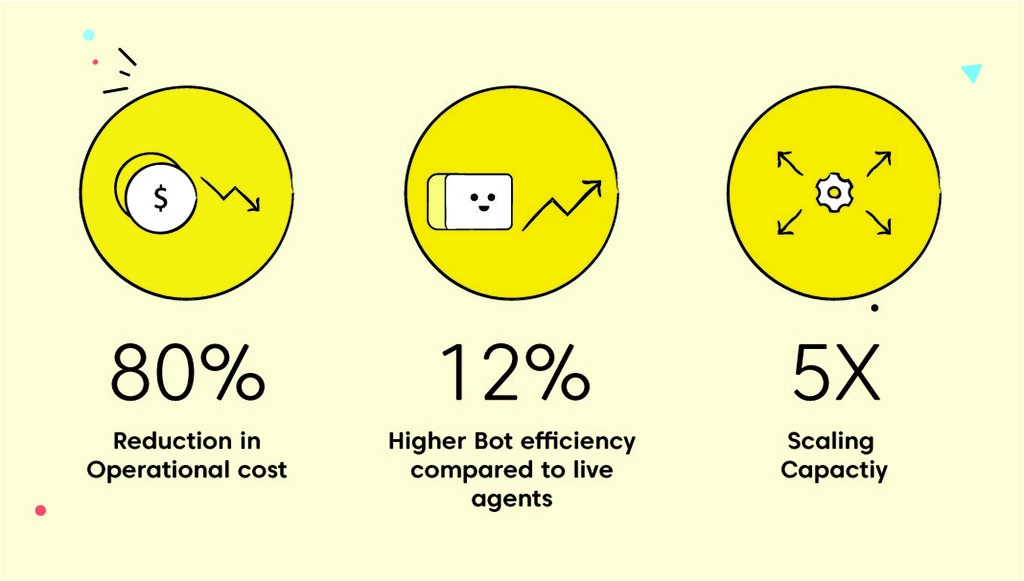 (success of outbound voice automation achieved from one of the deployments)
4. Workflows for persistent voice engagement
Voice engagement with the customers can be persistent too. For example, say you would like to remind your customers who've signed up for your event 15 days, 7 days, 3 and 1 day before with different contextual content. In this case, you can make use of the workflow automation to craft long campaigns based on user responses, delays and goals.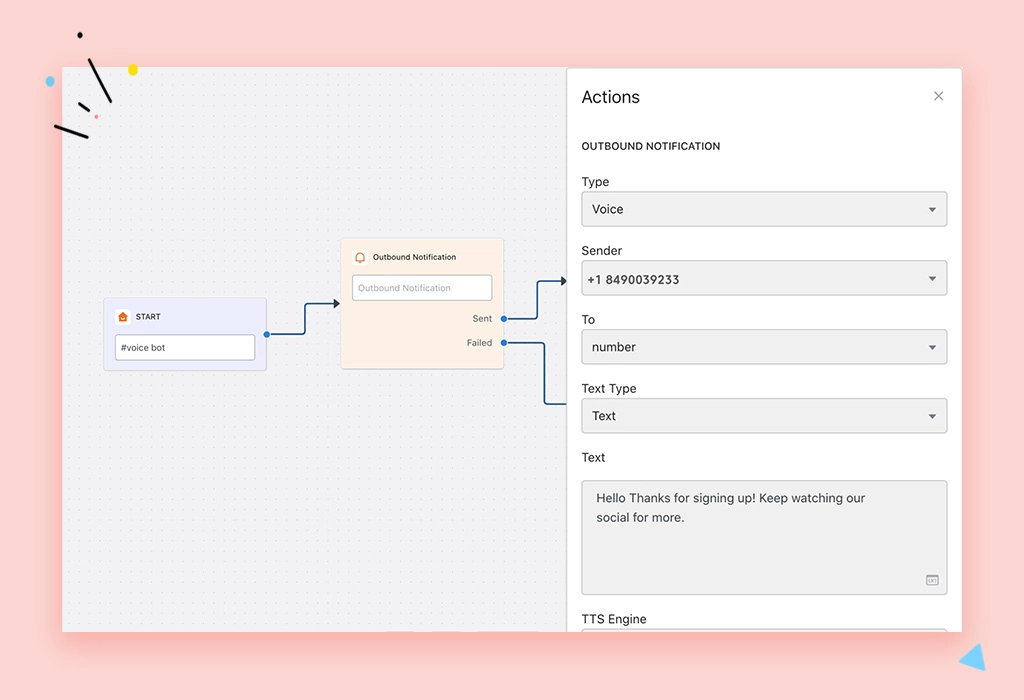 This comes handy in other cases like payment collections follow-ups and such.
Some powerful use-cases with outbound voice engagement
Confirmation calls on new account signup
Reminder calls for making the payments
Outbound calls asking for feedback on the brand experience
Cart recovery reminder calls/monthly subscription follow-ups