We have been working with brands relentlessly to help them deliver total CX and have realized how important it is to deliver an omni-channel customer experience that's consistent, and seamless throughout their lifecycle: right from the moment, one visits your website to the moment they become your brand evangelist.
Research shows that "Only 22% of businesses are satisfied with their conversion rates". To improve the current conversion rates, we are on our mission to enable digital marketers with an end-to-end omni-channel engagement module – leveraging conversational AI technology – that allows them to:
Engage with visitors proactively with personalized communications
Nudge visitors in the right direction to be able to navigate through different channels and touchpoints seamlessly
Convert visitors into leads
Let's walk through how Engage module of yellow.ai's conversational AI platform enables marketers to deliver omni-channel experiences and improves the conversion rates:
Collect user profile data
Customers are more distributed than ever across geographies and channels with a boom in digitalization of services/products/resources, making it difficult for brands to stay up-to-date with them.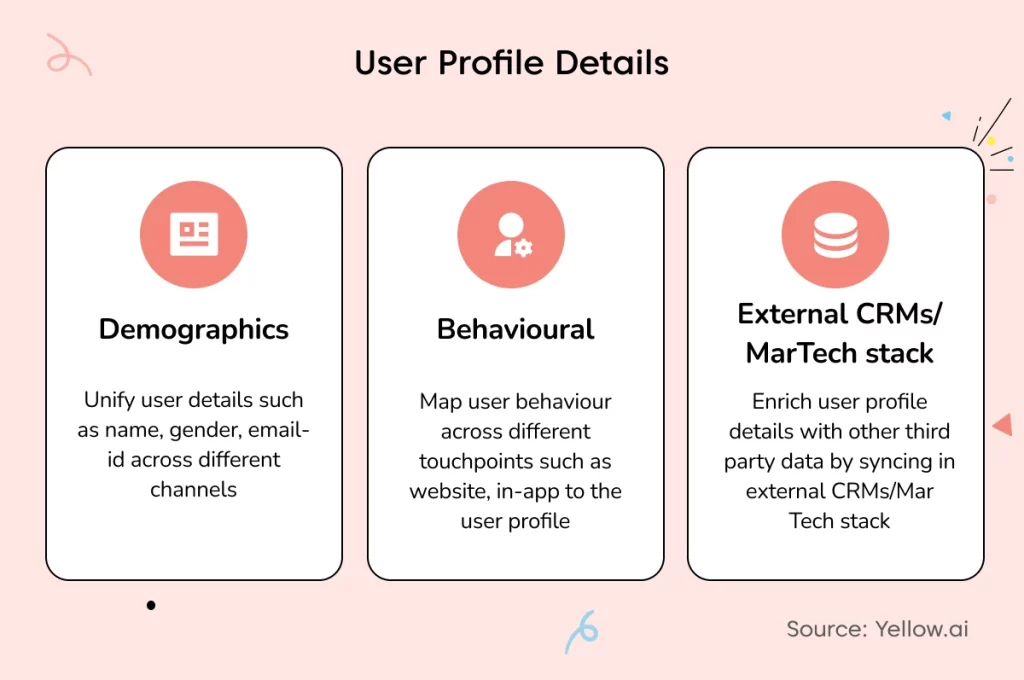 Collecting and building first-party data that's present across your website pages, widgets, AI virtual assistants and other channels will play a crucial role in improving the 360-degree experience.
Unify user profile
Customers can be present at any channel at any time of the day which results in duplicate user details within the system, limiting today's marketer to fully understand the current state of the customer and send highly relevant and personalized content.
Unified User Profile solves the current limitations of the marketing team by unifying details of customers present across different channels and sources, giving a holistic view of their interests, preferences and intents.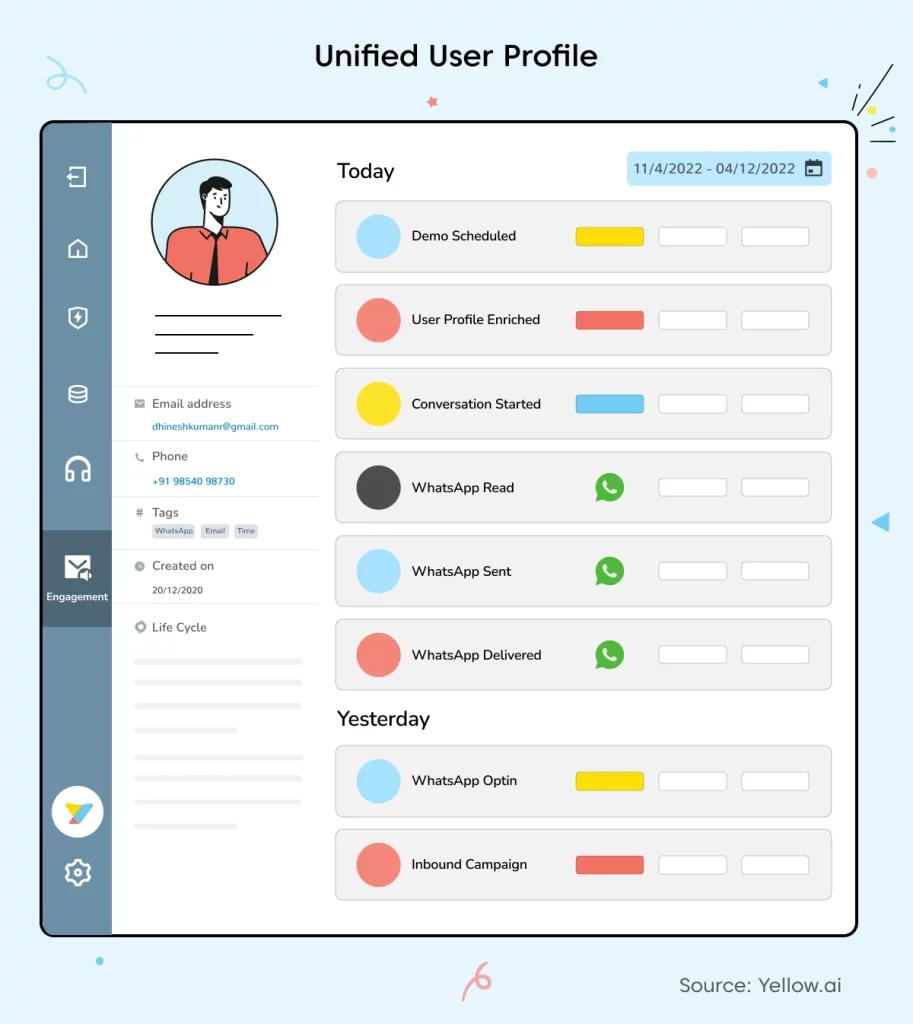 Target high-intent segments
Such a holistic representation of your end users/customers allows you to create hyper-targeted segments , using User Manager, that can be further leveraged to deliver personalized campaigns.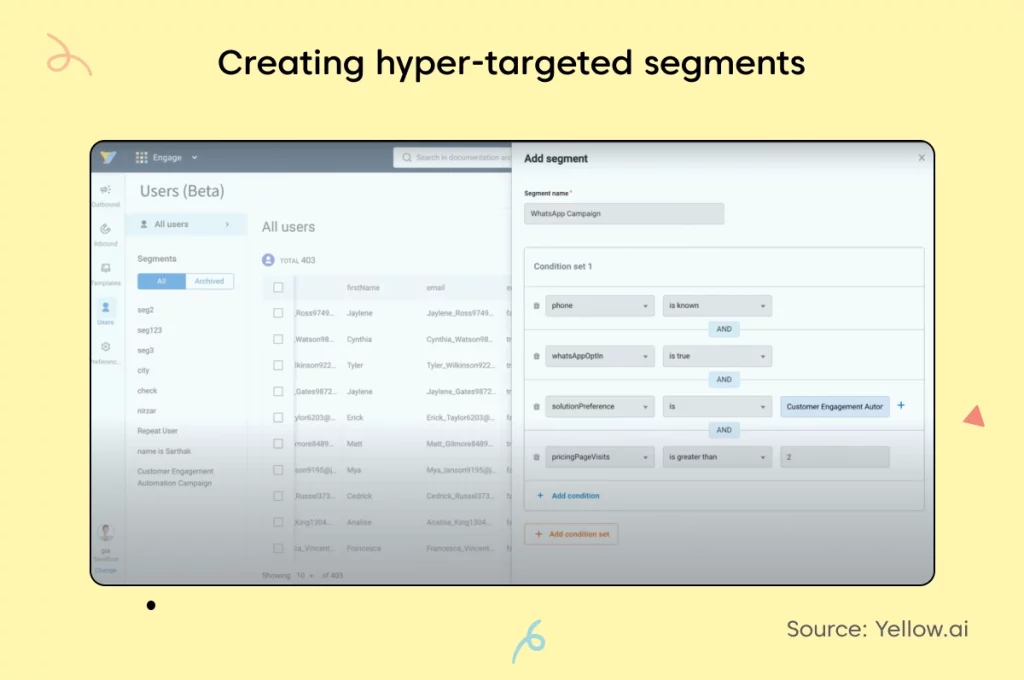 Target customers based on their past browsing history, understand their interests and preferences and use the relevant data points to tailor their experience through preferred channels.
Personalize each engagement with context
Re-activate customers that are lost in the funnel by sending personalized communications that are relevant and meaningful for them, leveraging the data captured throughout the user journey.
While most of the outreaches targeted at customers are one-way with redirected links, Conversational AI platform-driven engagement allows marketers to close the loop on the very specific channel by making it 2-way.
Conversational Campaign Manager allows marketers to improve the lead conversion rate by:
Engaging with the audience with personalized content
Driving lead-generation strategy
Qualify leads and collect opt-ins
With exponential growth in the number of digital channels that can be leveraged by brands to reach their customers, it has become necessary for brands to implement a cohesive marketing strategy that delivers delightful experiences throughout the customer lifecycle. Connect with us to learn more about how brands are leveraging in-built unified user profiles to deliver omni-channel experience that accelerates lead conversion by at least 25%.
See how Yellow.ai's Conversational Campaign Manager can amplify your lead conversion!