Customer queries come in all shapes and sizes. While some of them get instantly solved on a live chat through messaging apps like WhatsApp or Web bot, others require more detailed explanation with multiple people in the loop over a longer time frame. The second typically happens when a customer or employee sends you an email or creates a ticket by filling out a form on your website.
Although it's just another channel, how emails work is quite different from live chat, e.g. :
Emails tickets can stay active for longer time periods
Multiple participants could be involved on both sides in CC or BCC
SLA management and ticket distribution would work differently because of how many tickets an agent can handle
Automated workflows are quite different between emails & chats, etc.
So, while our customers wanted a unified omnichannel help desk for easy monitoring and usage, they also wanted the flexibility to leverage all features that emails or 'tickets' offer.
Ticketing Platform, with an automation spin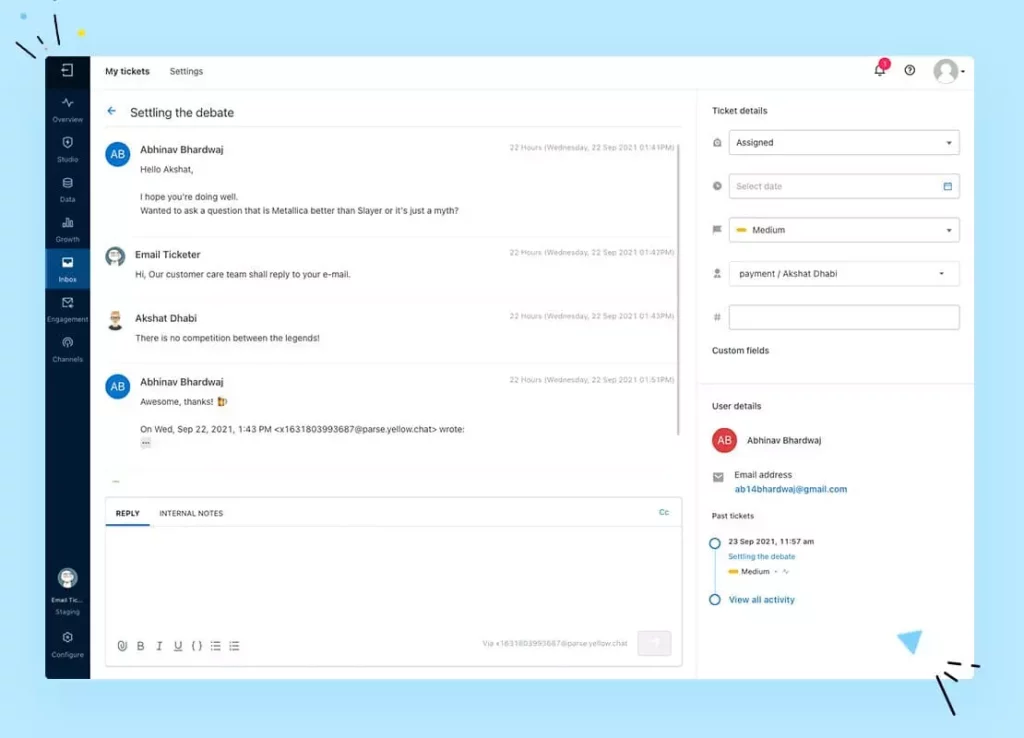 Today, we are very excited to launch a dedicated platform for your teams to manage email & form-based tickets. Here is what you can do now, besides live chat :
Create new support tickets from incoming emails or through website forms
Intuitive UI with agent productivity features to resolve tickets at the speed of light
Automated contact creation giving agents infinitely more context about the past tickets of all the users!
Complex SLA and Escalation systems baked in to ensure no ticket is ever missed
All the goodness of Yellow AI's automation capabilities through our no-code workflow builder for deep customisation
Single omnichannel helpdesk solution to monitor agents responding from web, social media and email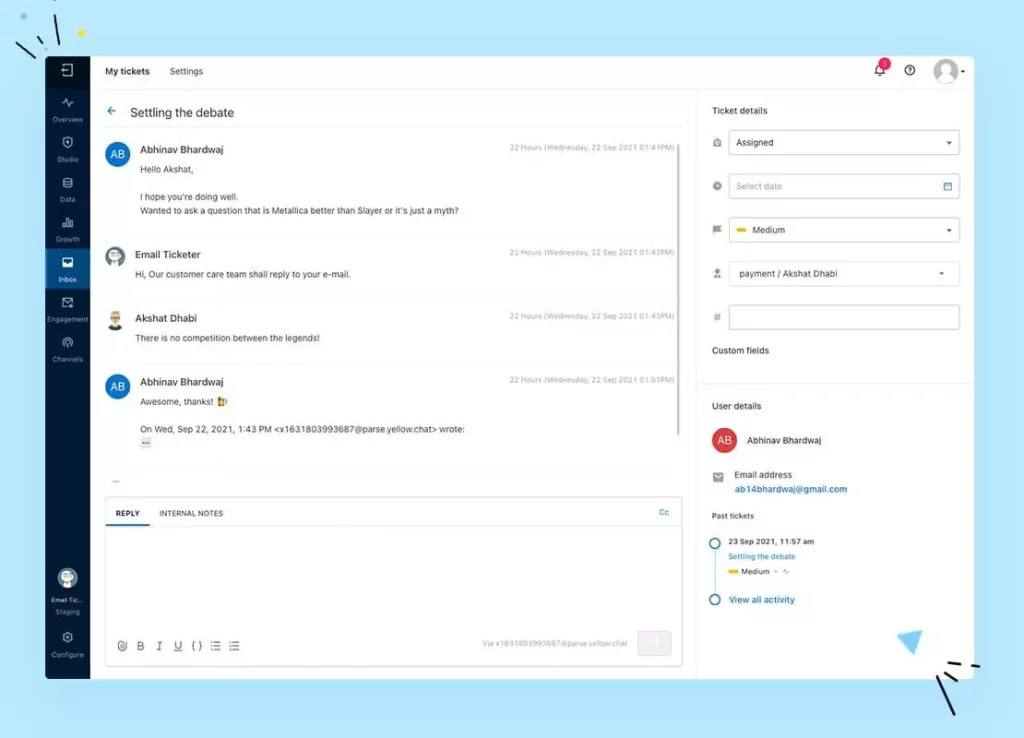 Liked what you see? Take it for a ride!
Request a demo & see how the feature can benefit your business today.