According to a recent report published by Gartner*, "by 2024, 40% of enterprise applications will have embedded conversational artificial intelligence (AI), up from less than 5% in 2020".
We believe, this immense growth in demand and adoption of chatbots and voicebots for
automating business functions across Customer Experience and Employee Experience is being witnessed by Yellow.ai – the world's leading Conversational AI Automation Platform.
Some facts: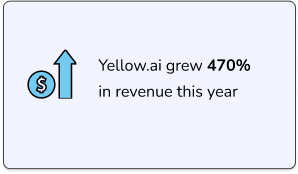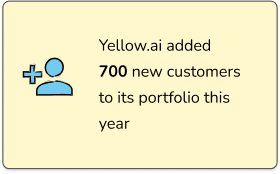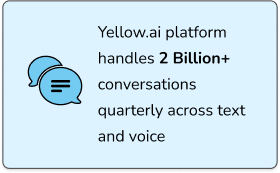 On the back of this tremendous hockey-stick growth, we're extremely honored to be in
conversation with Gartner Analysts Mr. Arup Roy and Mr. Mark Petty with
Raghu Ravinutala, CEO and Co-Founder of Yellow.ai.

About the Speakers: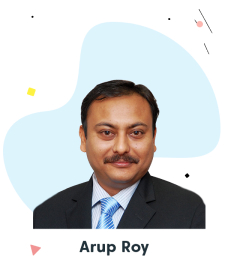 Arup Roy is a Research Vice President with Gartner's Technology and Service Provider, Tech CEO Research organization and covers Tech CEO. Key areas of research for Mr. Roy include business models, competitive strategies, go-to-market strategies, key trends, and vendors. He also addresses use cases and business opportunities for intelligent automation services that include technologies such as RPA, AI/ML and conversational agents (chatbots).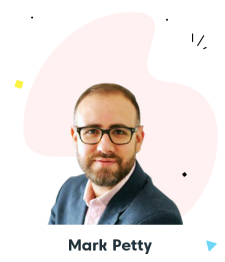 Mark Petty is a Senior Director in the Tech CEO team within Gartner's Technology and Service Provider (TSP) research group. Mr. Petty provides guidance, advice and analysis to CEOs and founders of technology startups and SMBs.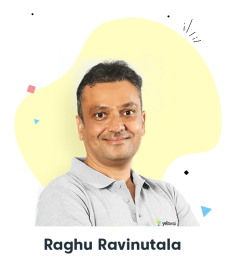 Raghu Ravinutala is the CEO and Co-Founder of Yellow.ai (formerly known as Yellow Messenger), a leading Conversational CX Automation Platform that brings together the best of AI and human intelligence, enabling enterprises across the globe to deliver real-time, on-demand unified customer experience.
About Gartner IT Symposium/Xpo Virtual Event 2021
The Gartner IT Symposium/Xpo conference explores the strategic trends and technologies that are accelerating digital business and shaping the future of IT. At the conference, you'll get the chance to interact with Gartner experts, industry thought leaders, cutting-edge solution providers and peers — and they'll all help in your prioritizing what to accelerate, unlocking resources for digital investments, making meaningful cultural changes and so much more.
*Gartner, "Emerging Technologies: Research Roundup for NLP and Conversational UI", Annette Jump, January 8, 2021.
Gartner Disclaimer:
GARTNER and IT SYMPOSIUM/Xpo are registered trademarks and service marks of Gartner, Inc. and/or its affiliates in the U.S. and internationally and are used herein with permission. All rights reserved
About yellow.ai
Yellow.ai is the world's leading Conversational AI and CX Automation Platform, recognized by Gartner, Frost & Sullivan, IDC, and G2 crowd as a leader. The platform is trusted across 50+ countries by 1000+ enterprises, including Domino's, Sephora, Hyundai, Biogen International, Edelweiss Broking, Siemens Limited, Waste Connections, American Bureau of Shipping, and MG Motors. Weaving in the best of AI and human intelligence to automate customer and employee experience, the company aims to democratize AI through its no-code/low-code bot builders, omnichannel virtual assistants, and ticketing automation suite. Yellow.ai has raised more than $102M from blue-chip investors and has offices across six countries.
[email protected]