In a recent report by InMobi on Holiday Shopping, it was reported recently that 43% of Indians were going to increase their online shopping budget this year. The United Nations Conference on Trade and Development (UNCTAD) also found that purchases have risen online by 6-10% in almost all categories since March 2020 worldwide.
Nearly 70% of all online purchases in the same period were made through mobile phones. With the affordability of mobile devices and increased availability of connectivity, this trend is here to stay. The convenience of having e-commerce at one's fingertips has revolutionized the industry for generations to come.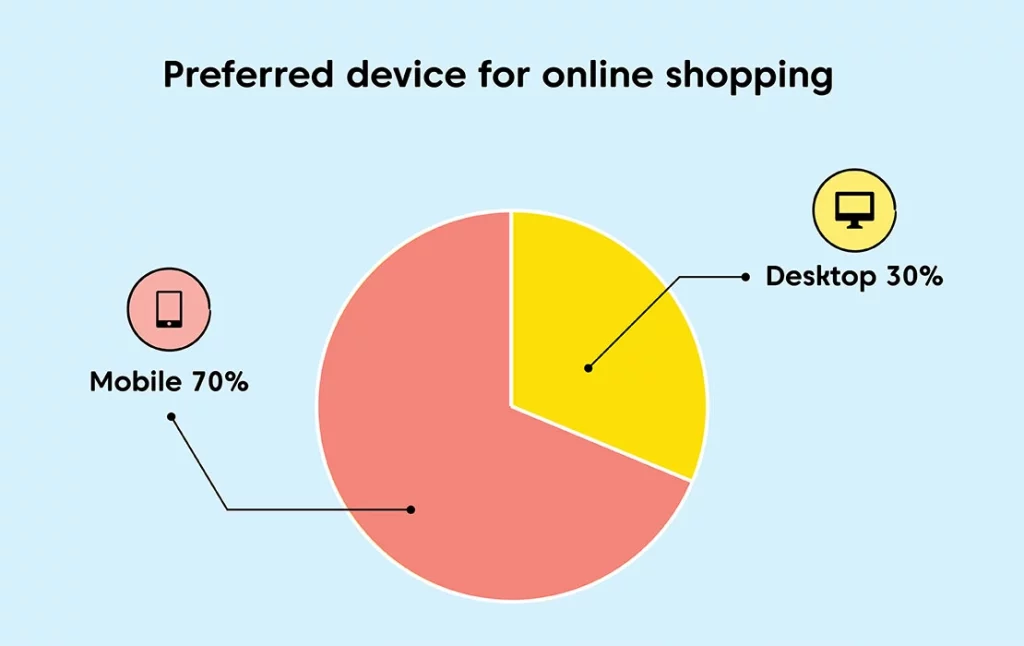 The Retail and Ecommerce industry has seen exceptional transformation through the pandemic. Brands are rapidly adapting and embracing innovative strategies and technologies like conversational commerce to meet consumer demand for highly personalised, connected and seamless online experiences.
While many big businesses and enterprises were already present online, their omni channel offerings had to accelerate lightyears into the future thanks to the sudden and unexpected closure of the world from COVID measures. Enterprises apart, SMBs and small stores found themselves in a lurch with the new situation at hand. They did manage to hold their own and were up to the challenge by adopting a swift digital transformation using available resources such as WhatsApp for Business or even APIs.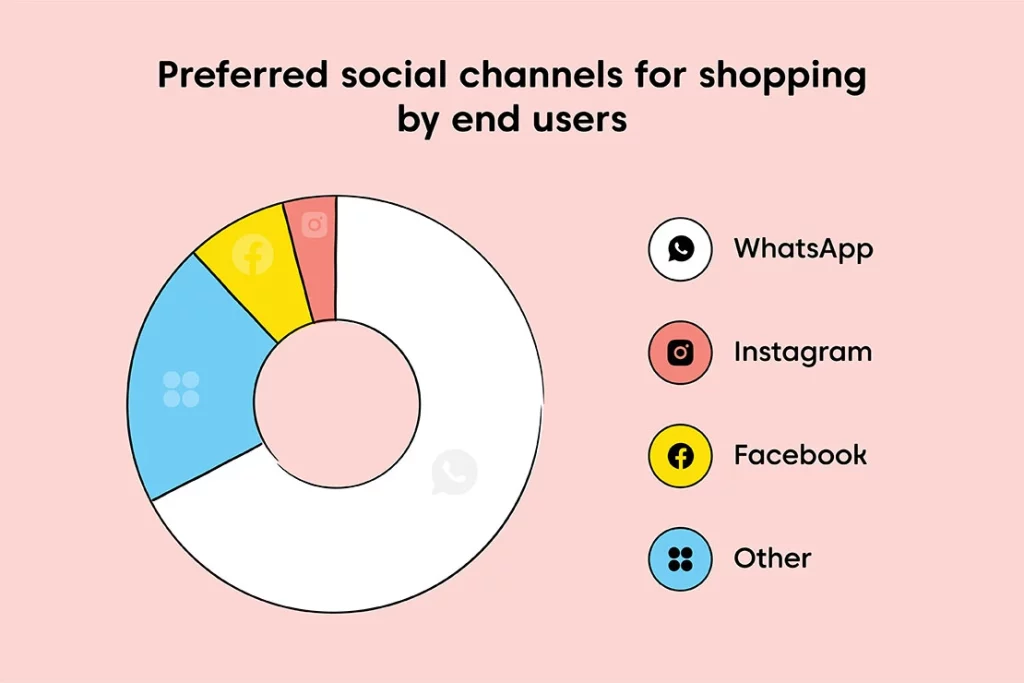 At 73%, WhatsApp took the lion's share of the channel preference for retail and e-commerce buyers. This stems from the sheer familiarity of the platform, vast user base and the willingness of consumers to engage 1-1 with businesses for personalized interactions.
Another remarkable yet unexpected statistic that our data revealed was that the rise of chatbots in the retail and e-commerce sector was closely correlated with the COVID surges themselves. With each COVID wave, more businesses engaged chatbots for faster and parallel query resolution to their customers. These came with the added advantages of minimal wait times while establishing a permanent solution to reduce query resolution times for ensuring successful journey completions and ultimately, customer satisfaction. The automation approach followed by Yellow.ai in handling customer support requests, live-agent handoffs and exception handling is redefining how businesses can ace customer support and how clients can achieve up to 70% increase in CSAT scores.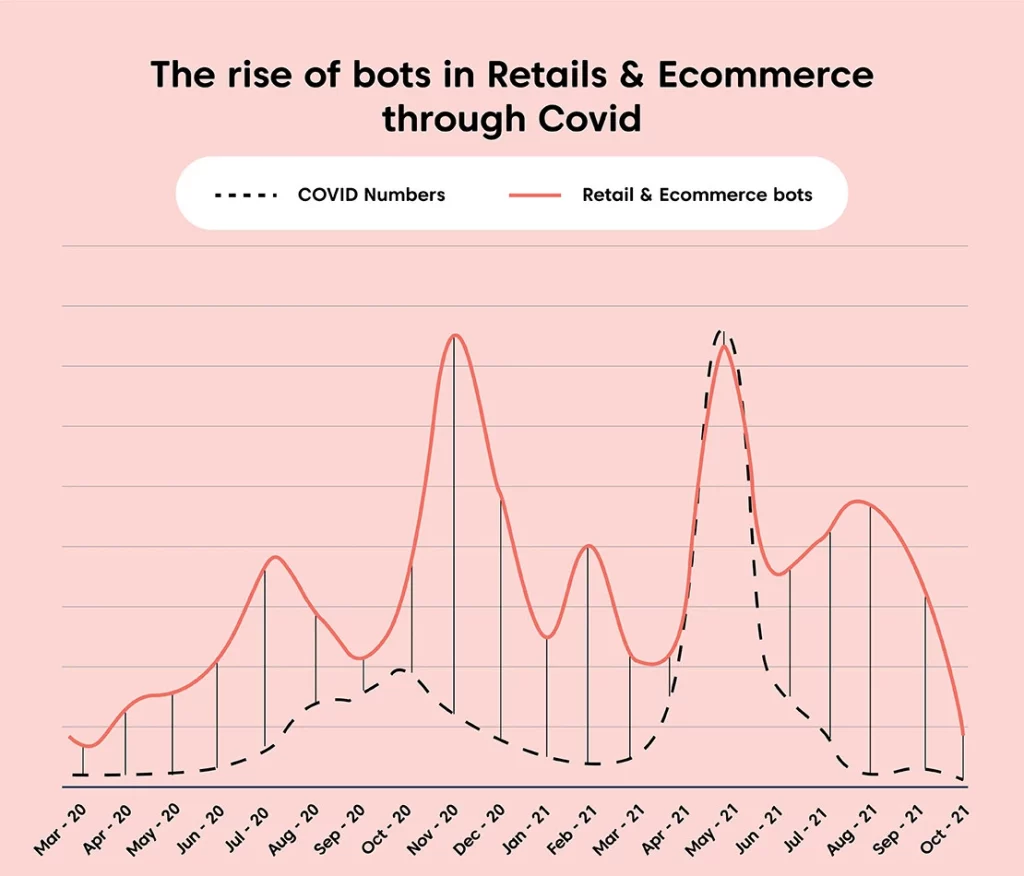 It was fascinating to note that this COVID correlation not just occurred on a B2B level alone, but also extended to the B2C end users. The acquisition of new users on our platform and the total sessions or journeys completed matched astonishingly with the COVID waves themselves.
This cements the fact that the end users are adapting to new technology as and when the businesses enable them on their apps/websites and other channels. There is demand and the supply is just catching up. Undeniably, conversational commerce was and remains as much an advantage to the business as it is to the end users.
In the graph below, we have depicted the most common use cases for retail and e-commerce chatbots. FAQ resolutions form the majority of successful journeys completed on the bot.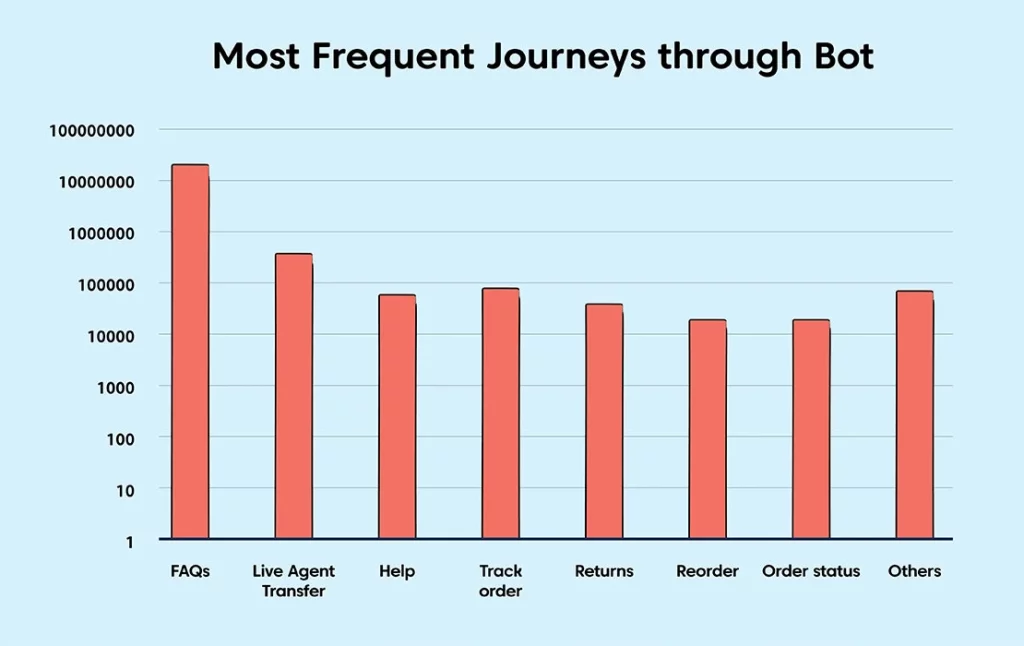 A detailed case study of one of our biggest retail & e-commerce clients showed that businesses could save almost 50% of Customer Support expenses by simply deploying a FAQ bot to address generic queries, freeing up live agents to resolve more complex queries.
So, now that the endemic is here, what does it mean for the retail and e-commerce sector? The good news is that the trend of online buying is a continuing one. Our data shows that the MoM growth in the number of bots enabled has held steady even with the decline of COVID cases. This is most likely a repercussion of the pandemic itself. Consumers expect 24/7 Customer Service and instant gratification for most common use cases, be it access to FAQs, or checking their order status, delivery timelines, and more – all at their fingertips.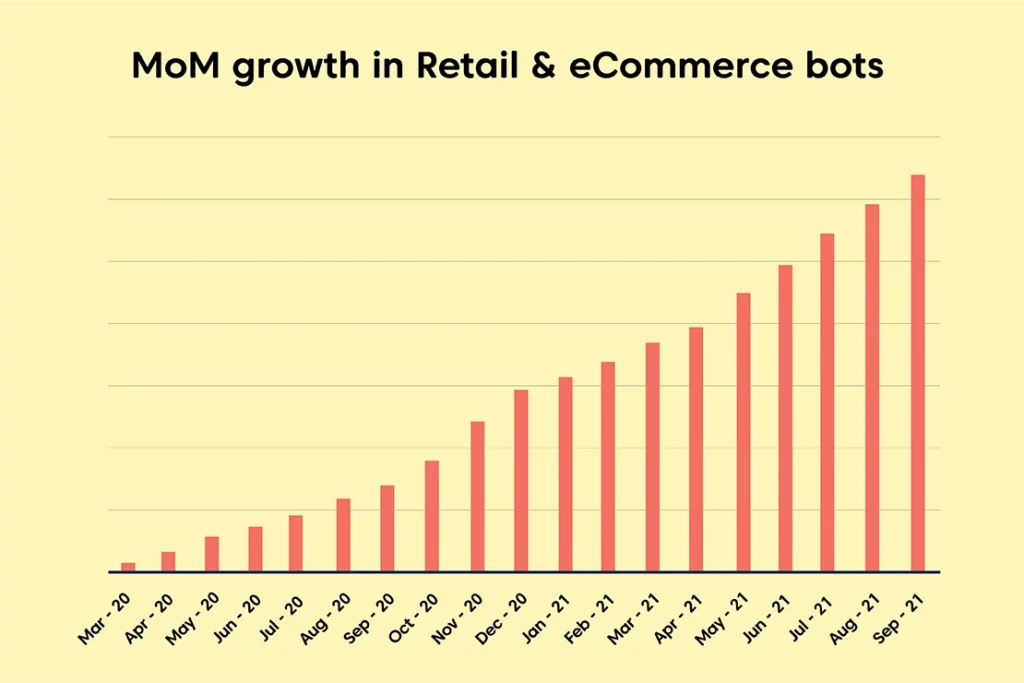 The future is cautiously optimistic for online businesses. As the world opens up post-pandemic, with brick and mortar stores here to stay, more people will eventually prefer to step out for commodities as they once used to pre-pandemic. However, with increased demand, the businesses will have to minimise the damages from typical bottlenecks in logistics, delivery, trade, and business policies to continue to maintain a seamless shopping experience for the customer. This includes all facets of the customer lifecycle from acquisition to order delivery and feedback.
Says Mr. Sanjay Kumar Tripathi, Chief Digital Officer, Bestseller, "There has also been a paradigm shift in consumer behaviour wherein the consumer, their spending pattern and attitude towards spending has changed. If one were to look closely at these trends, it would appear that the changes are not temporary, but are those which are here to stay, such as the focus on health & hygiene and financial security".
The bottom line is that although digital transformation definitely is the way forward, brands mustn't eliminate the human touch altogether. This is why a truly omnichannel presence is probably the most important post-pandemic takeaway for businesses to succeed in the Retail & Ecommerce sectors. The customer should be able to find these businesses wherever they need to, be it on WhatsApp, on mobile apps, or in-store, with excellent query resolutions and turnaround times. The winning formula is to use AI agents in symbiosis with support agents to provide a seamless experience.
Businesses that successfully combine artificial intelligence (AI)-powered digital experiences with efficient live agent service are more likely to build stronger and trustworthy customer relationships leading to significant competitive advantage. The time is now to equip your business to deal with the challenges of volume for customer support and beyond while making a killing on savings and delivering excellent customer experiences. Request a demo from us today.`