Your customers are waiting for you on WhatsApp, where are you?
Expand the reach of your business and connect with over 2 billion active users on the world's most popular messenger app using WhatsApp Business API.
Customer-Centric Brands Love us
Deliver exceptional customer experiences with WhatsApp chatbots
Provide instant round-the-clock support
Be available for your customers on their favorite messaging app 24*7*365 to provide prompt answers to all their questions.
Enhance the quality of interactions with personalization
WhatsApp chatbots are backed by technologies such as NLP and machine learning that empower the bot to understand customer needs and sentiments to offer personalized support.
Boost customer engagement and satisfaction
WhatsApp Chatbot promises scale and speed by answering multiple queries from customers within seconds, thereby increasing CSAT levels.
Save customers' time and effort
Customers don't have to switch between channels to complete a purchase or interact with your brand. From support to commerce, everything takes place on one channel.
Get a FREE WhatsApp Chatbot
Capture, engage and support your customers on their favorite messaging app.
Deploy WhatsApp to convert faster and generate more leads
Engage using interactive rich-media messages
Chatbots make conversations more interactive by using media elements such as images, videos, maps, etc. to improve customer experience.
Run targeted campaigns for lead generation
WhatsApp chatbot integrated with your CRM can extract user data like name, location, purchase history and last conversations to run targeted campaigns for every customer.
Launch promotions and bulk notifications
You can use features like text blasts to shoot important updates to multiple customers simultaneously and also move them along the purchase funnel by sharing offers and promotions.
Increase up-sell and cross-sell opportunities
WhatsApp bots are effective at upselling, cross-selling and generally recommending products because they can leverage their previous interactions with the customers to personalize the suggestions.
Accept payments on WhatsApp
Leverage payments by WhatsApp and allow your customers to choose from our wide range of pre-built payment gateways.
People Love Talking About Us
"Yellow.ai recognized as a Niche Player in the 2022 Gartner Magic Quadrant for Enterprise conversational AI"

"Yellow.ai has been recognized as a leader in the G2 Grid Report for Bot Platforms, Winter 2022, based on receiving a high customer satisfaction score and having a large market presence."

"yellow.ai allows easy integration with portals. It has easy to implement use cases and the guided workflows function smoothly. Their cloud solution and the latest interface are amazing."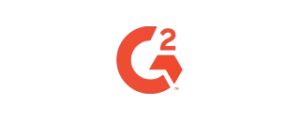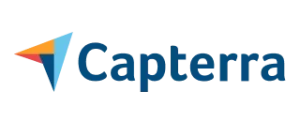 Boost customer retention and foster brand loyalty
Send proactive order updates
Automatically share the order confirmation receipt and help customers track their order status during shipping to reduce the number of repetitive queries over text, call, and chat.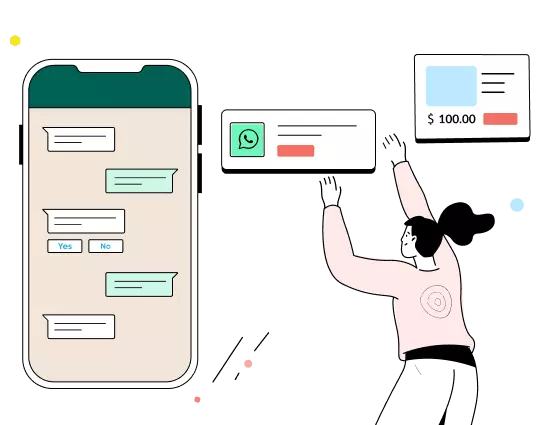 Conduct surveys and gather feedback
WhatsApp chatbots can be used to collect customer feedback with interactive surveys that have a response rate of 70-80% that is triple than email surveys.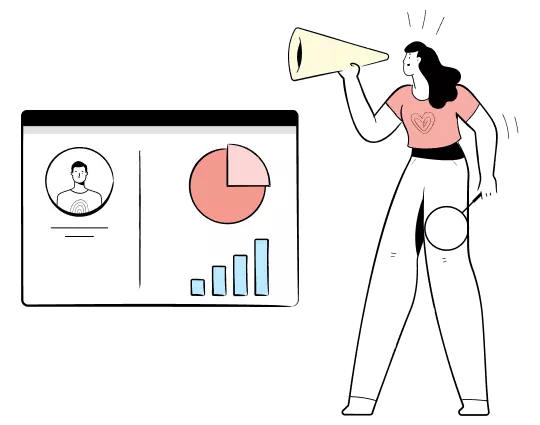 Earn repeat business with tailored offers
Make sure to follow up with new customers and turn them into repeat customers by offering them discount codes and special offers. This will nudge them to make more purchases from your brand.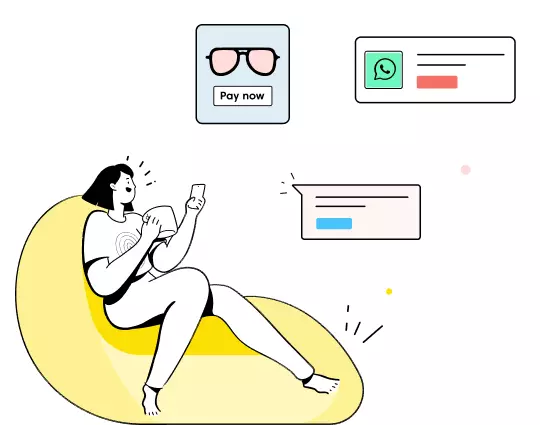 Make refunds/return process easy
WhatsApp chatbots have access to customer data and can process returns and refunds instantly from the chat interface.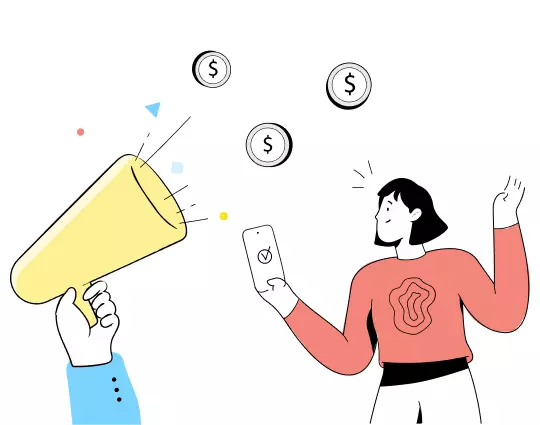 Direct calls to live agents seamlessly
WhatsApp bots can transfer the call to a human agent who can take over instantly in the middle of that conversation.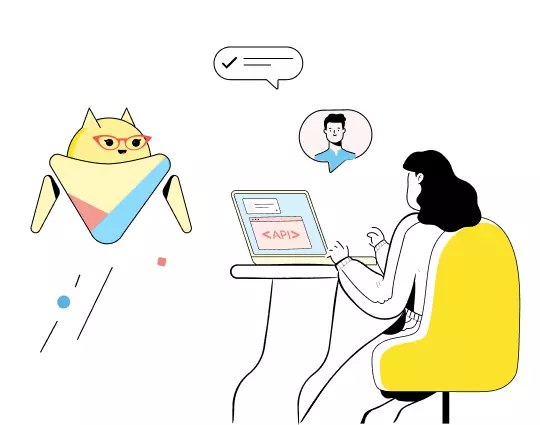 Automate employee engagement with WhatsApp bot
Provide easy access to important information
Employees can interact with chatbots on whatsapp to know about company policies, leave balances, holiday calendars, raise tickets and a lot more. Gartner predicts that by 2022, 70% of white-collar workers will interact with them on a daily basis.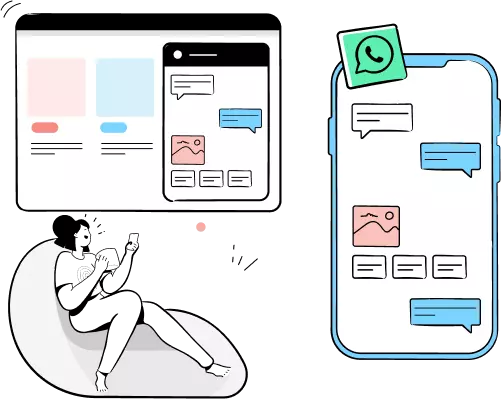 Send prompt alerts and reminders
Chatbot can send personalized alerts in text or multimedia format, requiring the employee's action. For example, they can notify employees about possible downtimes and technical disruptions.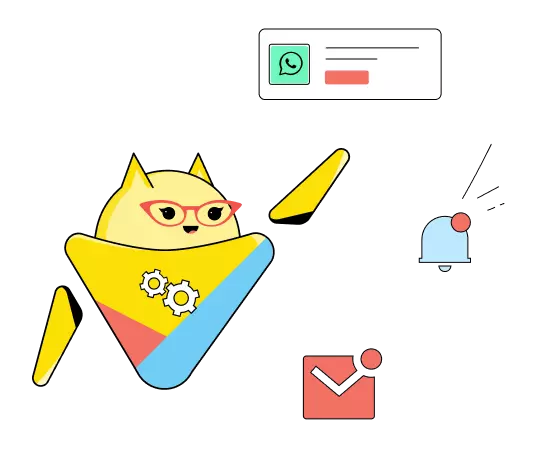 Launch promotions and bulk notifications
Now, HR and IT teams can focus on more complex problems as chatbots help employees with Tier-1 queries that require simple troubleshooting.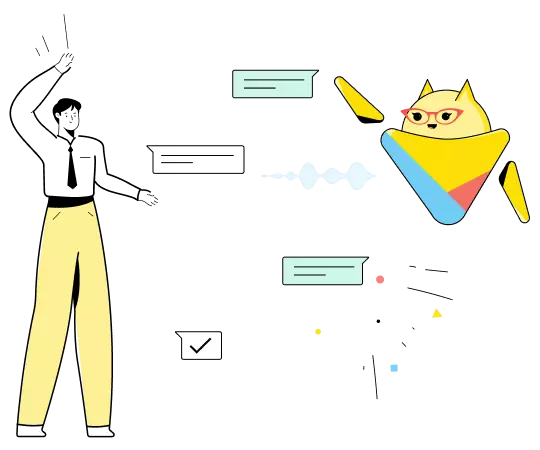 Improve recruitment and onboarding processes
WhatsApp chatbots can vet the candidates to shortlist the qualified ones and also update new employees of joining date, paperwork formats, and documents to be submitted.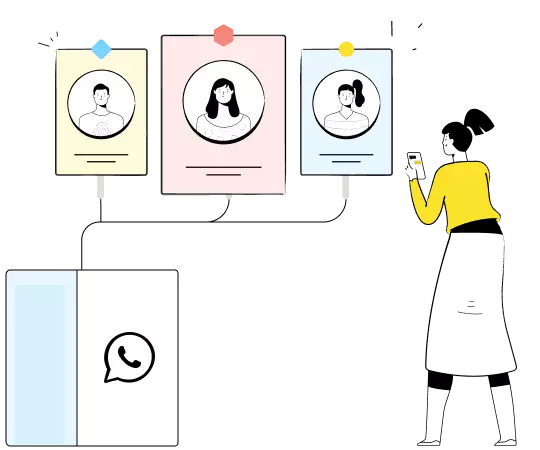 Facilitate training and skill development
WhatsApp chatbots are capable of delivering relevant and personalized training content to your staff, reducing the burden on your HR manager.
Why Yellow.ai WhatsApp chatbot?
Apps that we integrate with
Create your first WhatsApp chatbot today
Join 5 million business that are already using WhatsApp to deliver delightful customer experiences!
Talk to our experts
Build your first Dynamic AI Agent in under 10 clicks